There's no doubt about it. The good folks at Grapevine's Meat U Anywhere know a thing or two about barbeque.
Meat U Anywhere makes barbeque look easy. A little messy, yes, but boy is it good! Located at 919 W. Northwest Hwy., Meat U Anywhere prides itself with amazing 'cue and a no-nonsense menu that keeps the line of hungry fans moving and your stomach full.
Seeing that it was my first time at this carnivorously creative restaurant, the pit masters let me sample a few pieces of meat that were fresh out of the smoker. I bit into the warm turkey that was moist and absolutely delicious. I went with the second option and ordered the lean and mean brisket that was blessed with a beautiful smoke ring that hugged the tasty edges.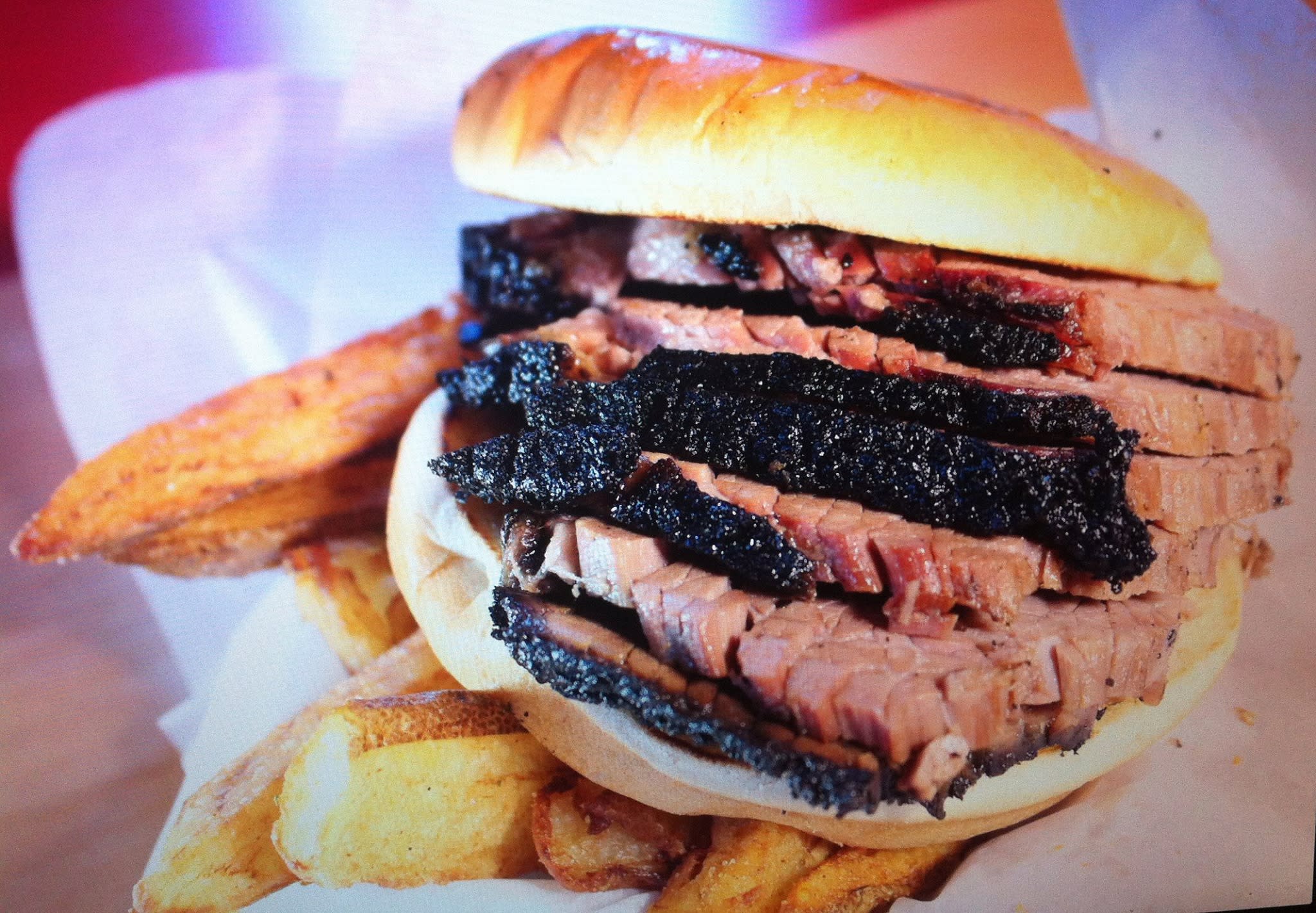 Along with the sandwich that could have fed a giant, I added some French fries and their absolutely over-the-top jalapeno mac & cheese. I could have ordered the mac & cheese by itself and would have been perfectly happy. Great stuff! Props to the guy behind me who gave me a nudge at the counter and said,
"Yeah, you're going to want to get that."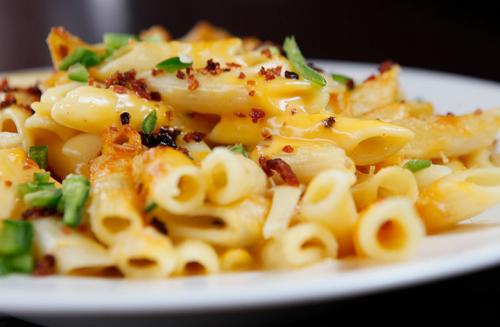 Once I added a little barbeque sauce to my sandwich, the symphony of flavors that rolled over my taste buds was pure BBQ bliss. I began to purposely ration myself in order to savor each and every bite. 
Every now and then, I came up for air between bites. There were more and more guests every time I looked back up from my plate. Parking can be a little tricky so Meat U Anywhere took it upon themselves to add FREE valet parking, which is so very convenient.  If you want to get first dibs from the menu, I suggest getting there before 11:30 a.m. I doubt you're going to mind the wait once you dig in.
The fun doesn't end at lunch. If you find yourself in the market for some breakfast tacos, the 6:30 a.m. wake up call is your chance to try one of their "ultimate breakfast tacos." I'll have to report back on those another time. I'm usually still dreaming about my next meal at that hour. 
The verdict? Come hungry and you simply won't have a bad meal here. While everyone has a different taste and possibly a different opinion on quality barbeque, I simply can't find a reason why I'm not going to come back for more.
Just The Facts
Location: 919 W. Northwest Hwy, Grapevine, Texas. 
Hours: Mon. - Sat. 6:30 a.m. - 7:30 p.m. Sun. 6 a.m. - 3 p.m. 
Email: info@meatuanywhere.com
Menu: Click here.