What do you get when you mix paleontology and pastrami? The answer may surprise you.
Weinberger's Deli in Grapevine is a haven for sandwich lovers everywhere. The menu is unique and as satisfying as they come, with sandwich options that are hand-crafted by Weinberger himself. Not one to shy away from a challenge, when Weinberger heard the Be the Dinosaur exhibit was coming to town through September 18, he knew exactly what he was going to do. Make some brand new sandwiches, of course!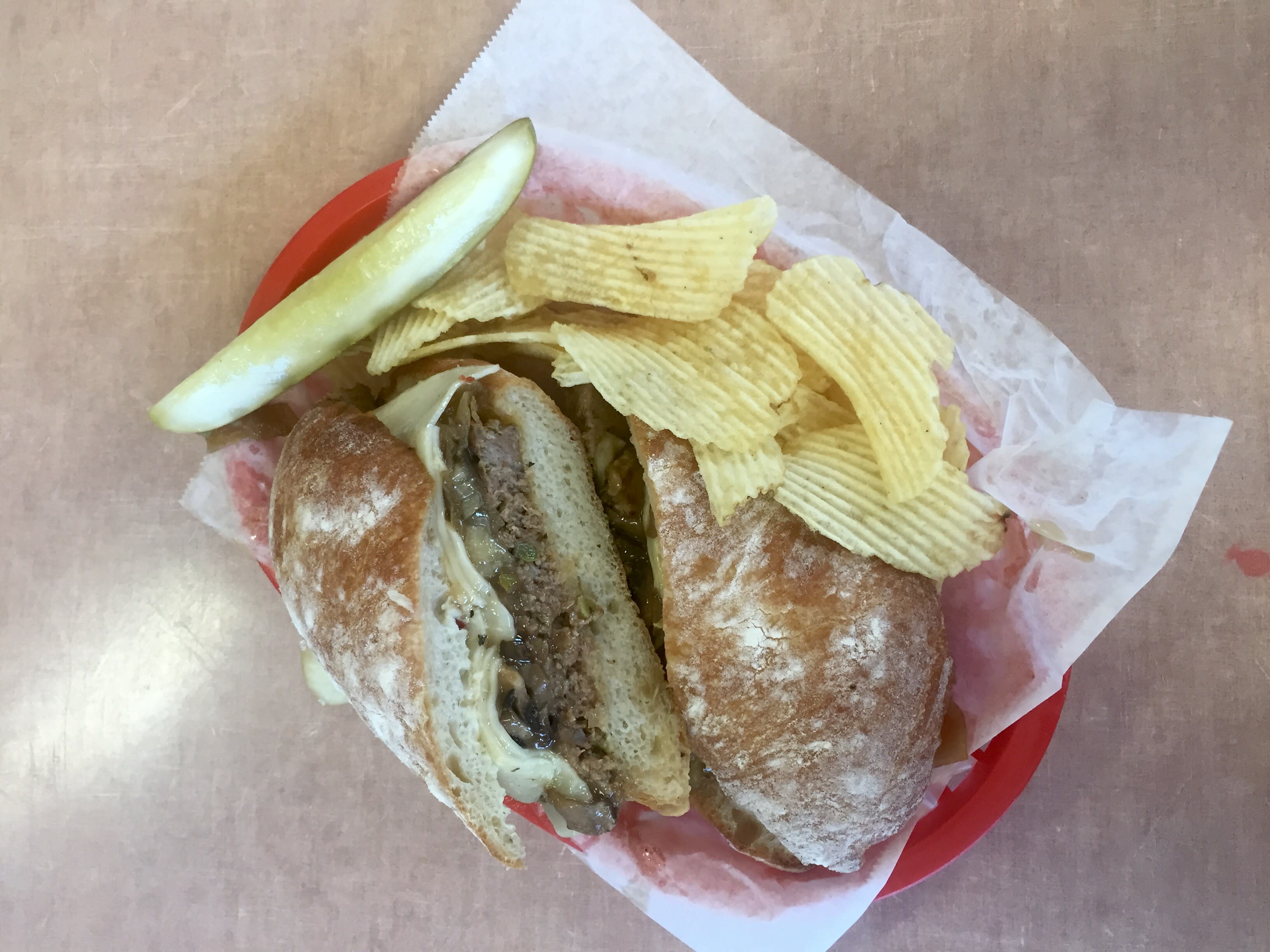 To date, his creations include the Velociraptor, which was featured hot and tangy buffalo chicken. The Brontosaurus Burger was next with a huge helping of meat loaf, brown gravy and all the fixins.
His latest monster of a sandwich is the Mosasaur. Named after the pre-historic creature that was the size of a Greyhound bus, the Mosasaur sandwich is filled with spicy tuna salad, spring mix, shredded carrots, cilantro, cucumber, tomato and cheddar cheese between toasted multigrain ciabatta bread. If that doesn't make you hungry, we don't know what will.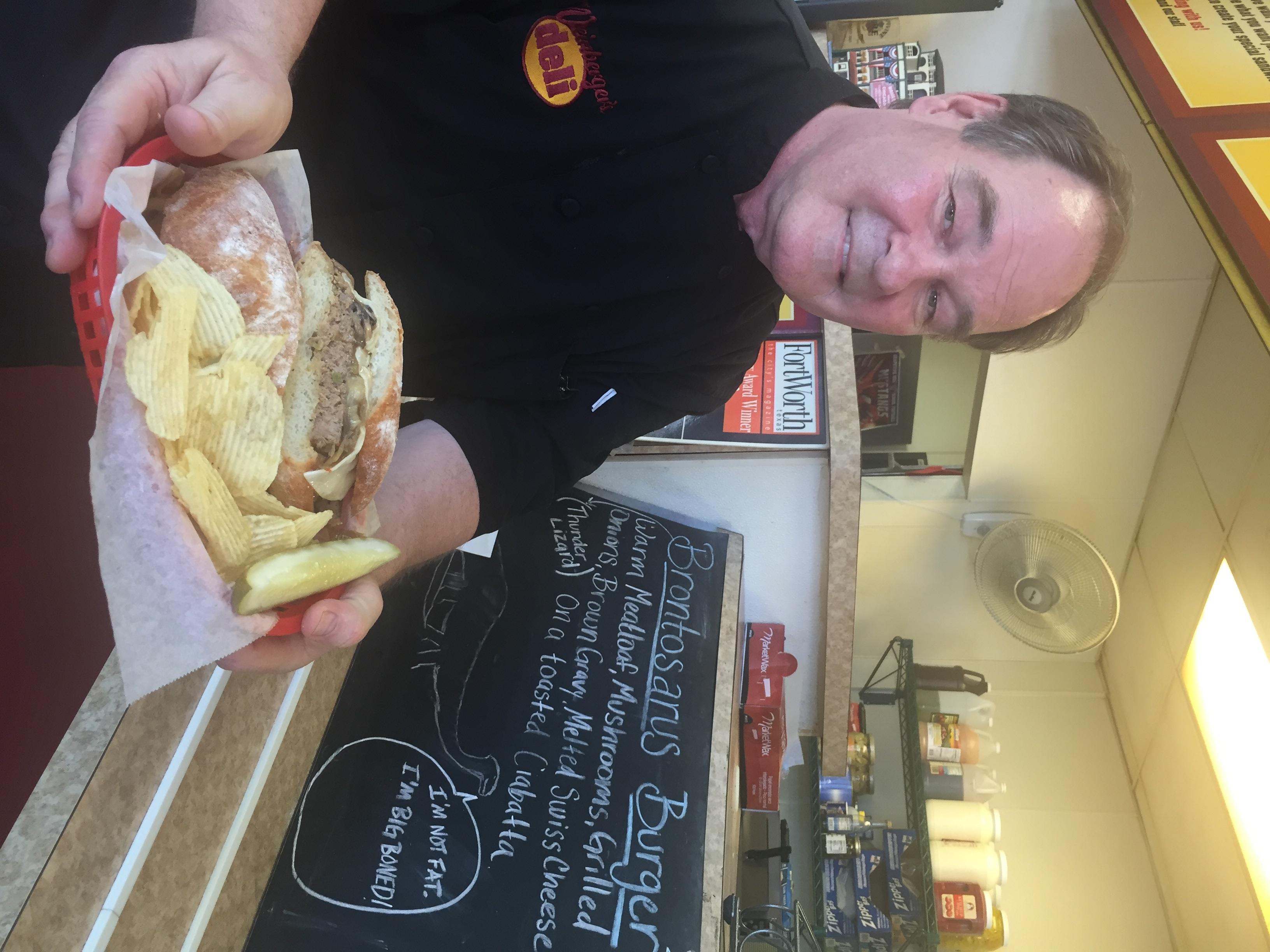 Be sure to stop into to Weinberger's Deli at 601 S. Main Street in Historic Downtown Grapevine before the Be the Dinosaur exhibit goes extinct on September 18.