Just hear those sleigh bells jingle-ing, ring ting tingle-ing too. Come on, it's lovely weather for a ride on the North Pole Express® ride with you!
[[endteaser]]

Sure, we may be in the middle of a sizzlin' Texas summer but that isn't going to stop us for spreading a little merry as we announce that tickets to the beloved North Pole Express will go on sale on July 12.

For only $25 a ticket, your family will enjoy a unique "Family Christmas Memory" aboard the Grapevine Vintage Railroad's North Pole Express, one of the most popular Christmas Capital of Texas events. Families and children of all ages will enjoy this one-of-a-kind Christmas experience that will whisk you away to Santa's workshop and back in less than 40 minutes round trip. It's magic!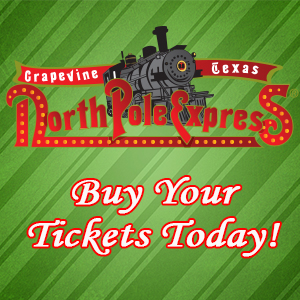 The experience begins at the Historic Cotton Belt Depot platform where riders board the beautifully decorated Victorian Rail coaches. As the train departs and the anticipation of arriving at the North Pole builds, elves will welcome the guests and sing traditional Christmas music.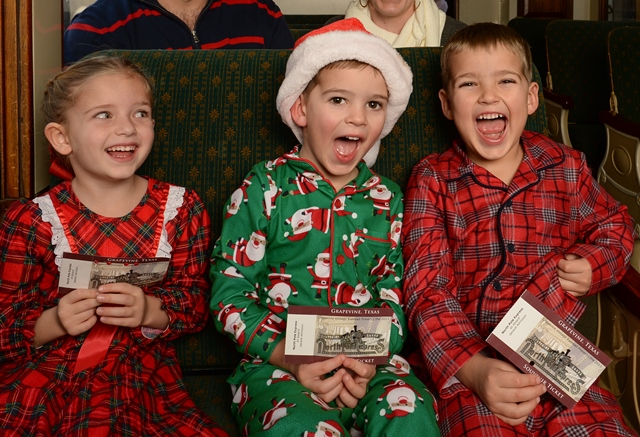 Then, a magical moment! As the train draws closer to the North Pole, Mrs. Claus makes a special appearance to give each child a "We Believe" silver Santa bell. Guests then arrive at the North Pole and walk along a snowy Christmas Tree trail, where, as they wait for an appearance by Santa, guests are entertained with songs and magical Christmas moments. Finally, Santa arrives! Santa wishes everyone a Merry Christmas and then shares his Frosty Chocolate Snow Milk served in a memory mug to all the boys and girls. Families will also receive a voucher for a complimentary Family Photo with Santa. Limit one per family.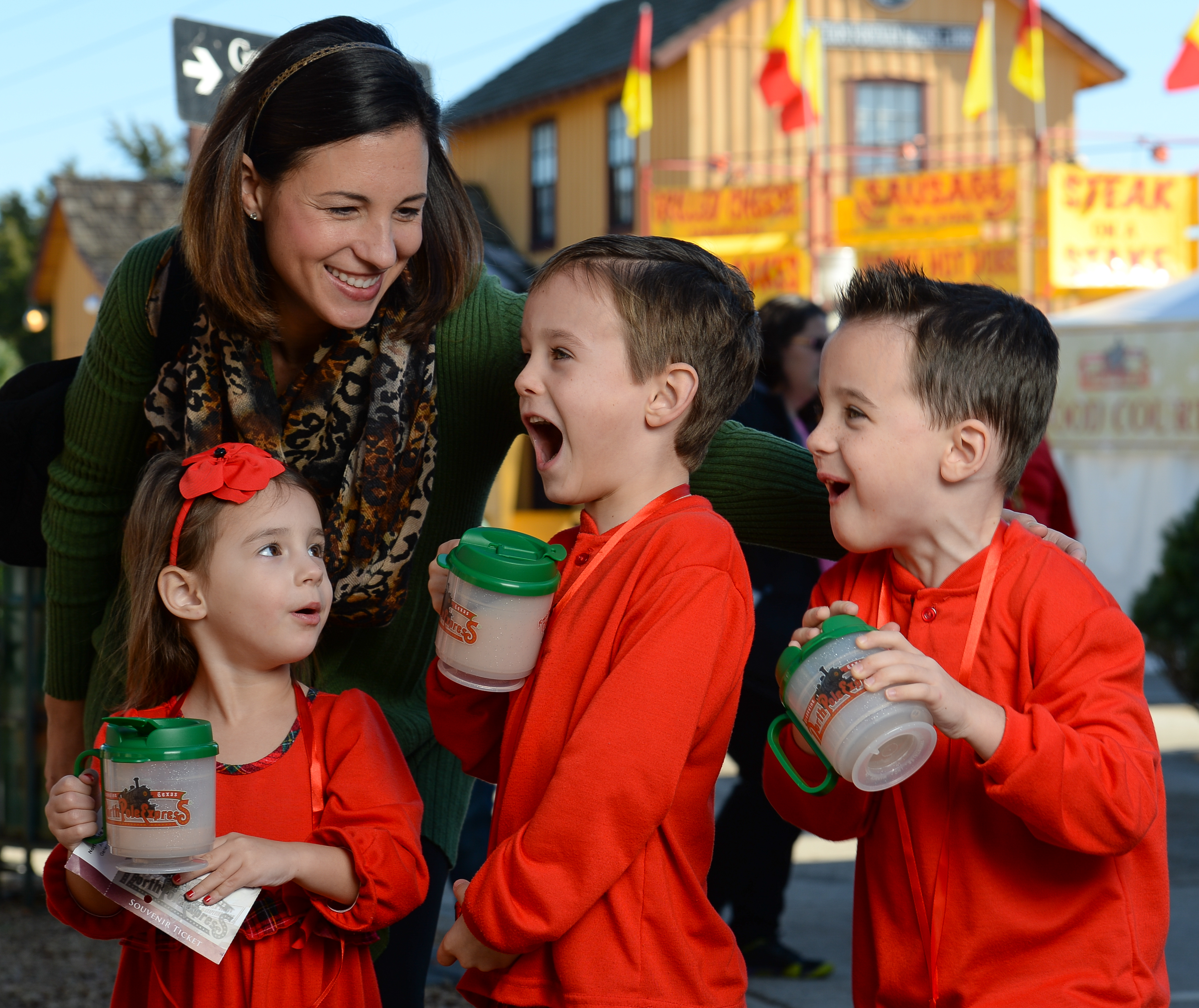 We are excited to welcome your family and friends to the North Pole Express and to Grapevine, the Christmas Capital of Texas®.
Just The Facts: 
• This year's dates include:
o November 25 - 27.
o December 2 - 4, 9 - 11, 16 - 23.

• Infants (0 - 12 months) that are issued a complimentary ticket must be held in an adult's lap.
• All tickets are non-refundable and non-exchangeable. Missed trains will not be refunded.
• Keep up with all the North Pole Express news and more by following the Facebook page at, www.facebook.com/northpoleexpressgrapevine.
Dates:
| | |
| --- | --- |
| Friday, Nov. 25 | 2 p.m., 3:30 p.m., 5 p.m., 6:30 p.m and 8 p.m. |
| Saturday, Nov. 26 | 11 a.m., 12:30 p.m., 2 p.m., 3:30 p.m., 5 p.m., 6:30 p.m and 8 p.m. |
| Sunday, Nov. 27 | 11 a.m., 12:30 p.m., 2 p.m., 3:30 p.m., 5 p.m. and 6:30 p.m. |
| Friday, Dec. 2 | 2 p.m., 3:30 p.m., 5 p.m., 6:30 p.m and 8 p.m. |
| Saturday, Dec. 3 | 11 a.m., 12:30 p.m., 2 p.m., 3:30 p.m., 5 p.m., 6:30 p.m and 8 p.m. |
| Sunday, Dec. 4 | 12:30 p.m., 2 p.m., 3:30 p.m. and 5 p.m. |
| Friday, Dec. 9 | 12:30 p.m., 2 p.m., 3:30 p.m., 5 p.m., 6:30 p.m. and 8 p.m. |
| Saturday, Dec. 10 | 11 a.m., 12:30 p.m., 2 p.m., 3:30 p.m., 5 p.m., 6:30 p.m and 8 p.m. |
| Sunday, Dec. 11 | 11 a.m., 12:30 p.m., 2 p.m., 3:30 p.m., 5 p.m. |
| Friday, Dec. 16 | 12:30 p.m., 2 p.m., 3:30 p.m., 5 p.m., 6:30 p.m and 8 p.m.  |
| Saturday, Dec. 17 | 11 a.m., 12:30 p.m., 2 p.m., 3:30 p.m., 5 p.m., 6:30 p.m. and 8 p.m. |
| Sunday, Dec. 18 | 11 a.m., 12:30 p.m., 2 p.m., 3:30 p.m., 5 p.m., 6:30 p.m. and 8 p.m. |
| Monday, Dec. 19 | 11 a.m., 12:30 p.m., 2 p.m., 3:30 p.m., 5 p.m., 6:30 p.m. and 8 p.m. |
| Tuesday, Dec. 20 | 11 a.m., 12:30 p.m., 2 p.m., 3:30 p.m., 5 p.m., 6:30 p.m. and 8 p.m. |
| Wednesday, Dec. 21 | 11 a.m., 12:30 p.m., 2 p.m., 3:30 p.m., 5 p.m., 6:30 p.m. and 8 p.m. |
| Thursday, Dec. 22 | 11 a.m., 12:30 p.m., 2 p.m., 3:30 p.m., 5 p.m., 6:30 p.m. and 8 p.m. |
| Friday, Dec. 23 | 11 a.m., 12:30 p.m., 2 p.m., 3:30 p.m., 5 p.m. |