Have you ever bowled in a brand new bowling alley? The lanes are nice and smooth, the shoes look like they have never been worn and there's a smell. Almost like the new car smell that just makes you feel like the building you're standing in is brand new.
That was my recent experience with Grapevine's new bowling complex; Round 1 Entertainment.
While there are bowling lanes, it's so much more than just a bowling alley. You can play pool, darts and ping pong. There are hundreds of video games for all ages and skill levels and for you singers out there, they have karaoke. I only played a round of bowling when I was there, but it is such a cool place to spend time with friends.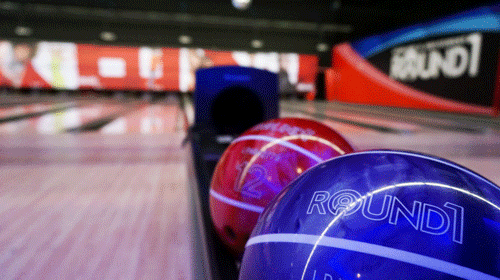 When you first walk in, it's similar to the feeling you have when you first walk into a casino. There's a little sensory overload with all the bells, whistles and lights from the video games. After you're past the arcade, you'll see the bowling lanes. If you go for nothing else other than to bowl, then do it. One of the coolest parts of being there, was when you go get your shoes. Normally when you go bowling and get your shoes you have to ask for them from someone standing behind a counter, not at Round 1! The employees direct you to a wall of what looks like high school lockers. You find your shoe size on the right locker and you press a button. The shoes are ejected out of a hole at the bottom of the locker right at your feet. I was definitely not expecting that. Shoes rentals will set you back $3.50 per person and the cost of games are different depending on what day it is, as well as the time of day.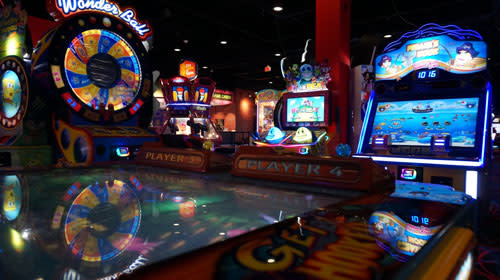 Because the lanes are smooth, your ball seems to go straight, unless you're like me and you throw it straight into the gutter. The ball returns and pinsetters for the next frame are fast. Comfortable couches are provided for you and your friends to sit and relax. When you're done, you return your shoes to a small chute by the lockers where you got them from.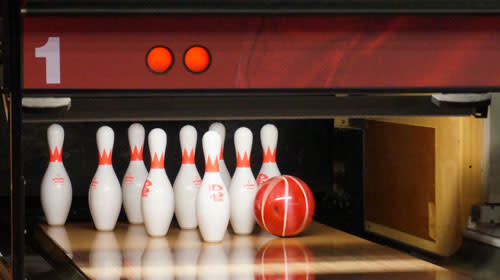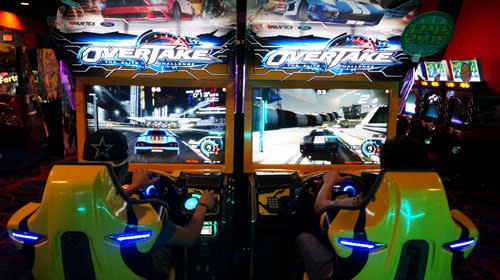 Overall, I loved the experience and the atmosphere. It's a very comfortable and welcoming place to take your family or friends for a night out. I'll definitely be going back and I hope to see you there!