Gotta Catch 'Em All, right?! That's exactly what we set out to do during a recent Pokemon Go adventure in Historic Downtown Grapevine. Sort of...
With the help of their trusty cell phones, Pokemon trainers from all over have descended on Grapevine in search of the strongest, strangest and with a little luck, some of the rarest Pokemon in Texas. Unless you've been under a rock you have probably heard of the latest game that blends Augmented Reality and fun that has everyone downloading Pokemon Go. Within days the app has quickly become one of the most downloaded apps on iOS and Android phones. 
Needless to say I had to make the most out of this opportunity to search for Pokemon in the heart of Grapevine. I decided to head towards City Hall and parked near Torian Cabin and Liberty Park. Within minutes I found not only a cute little Bellsprout but a trio of Pokemon trainers who provided some tips for me and future trainers out there.
Naturally, like any novice Pokemon Trainer would do, I took the advice of these young fans and set off to capture my very own Pokemon.
1. Bellsprout - This friendly little guy was the first creature I happened to stumble across. I'll admit that I spent more time framing up the shot to freeze this moment in time than I did catching him. With one lucky toss I successfully captured Bellsprout and added him to my Pokedex.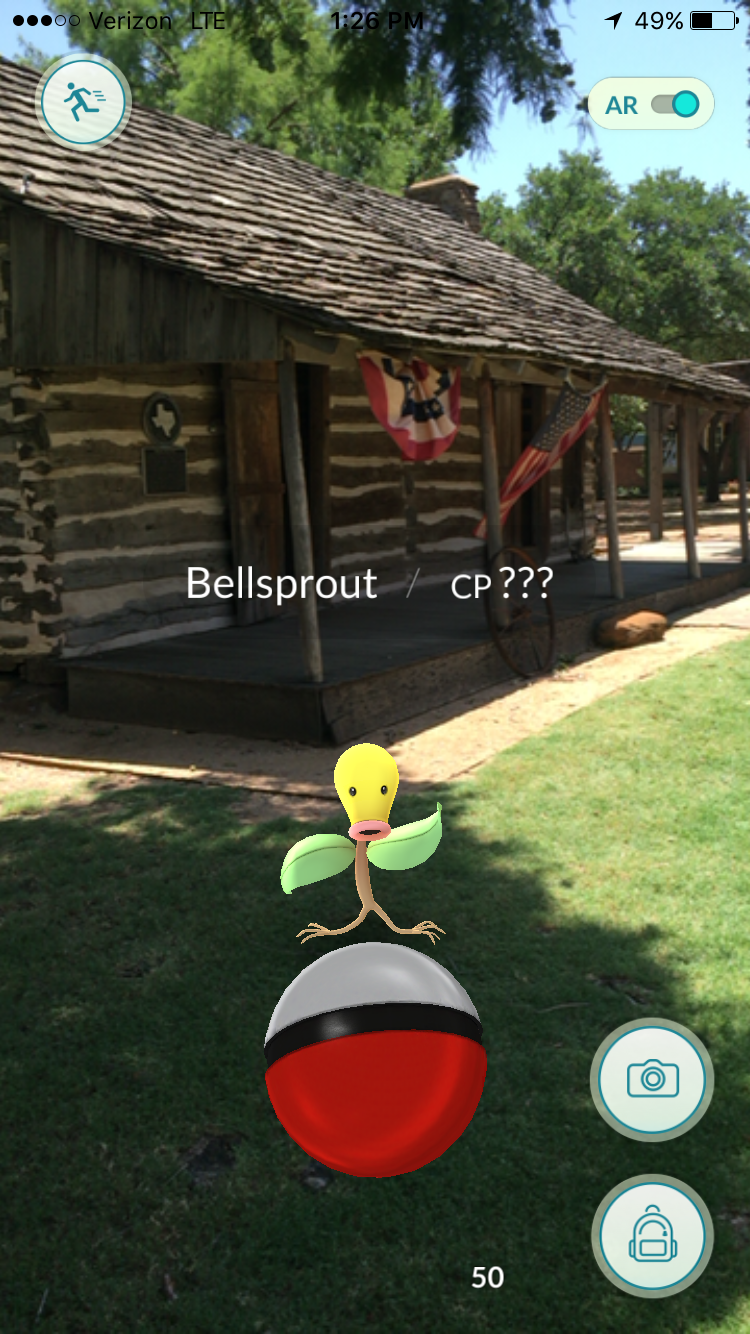 2. Pidgey - Not 30 seconds after I bagged Bellsprout, Pidgey flew right into my radar and into my waiting Pokeball. Those guys weren't kidding about Liberty Park being a Pokemon haven. I had to use every ounce of will power not to pop into Messina Hof right next door to celebrate with a sip of wine.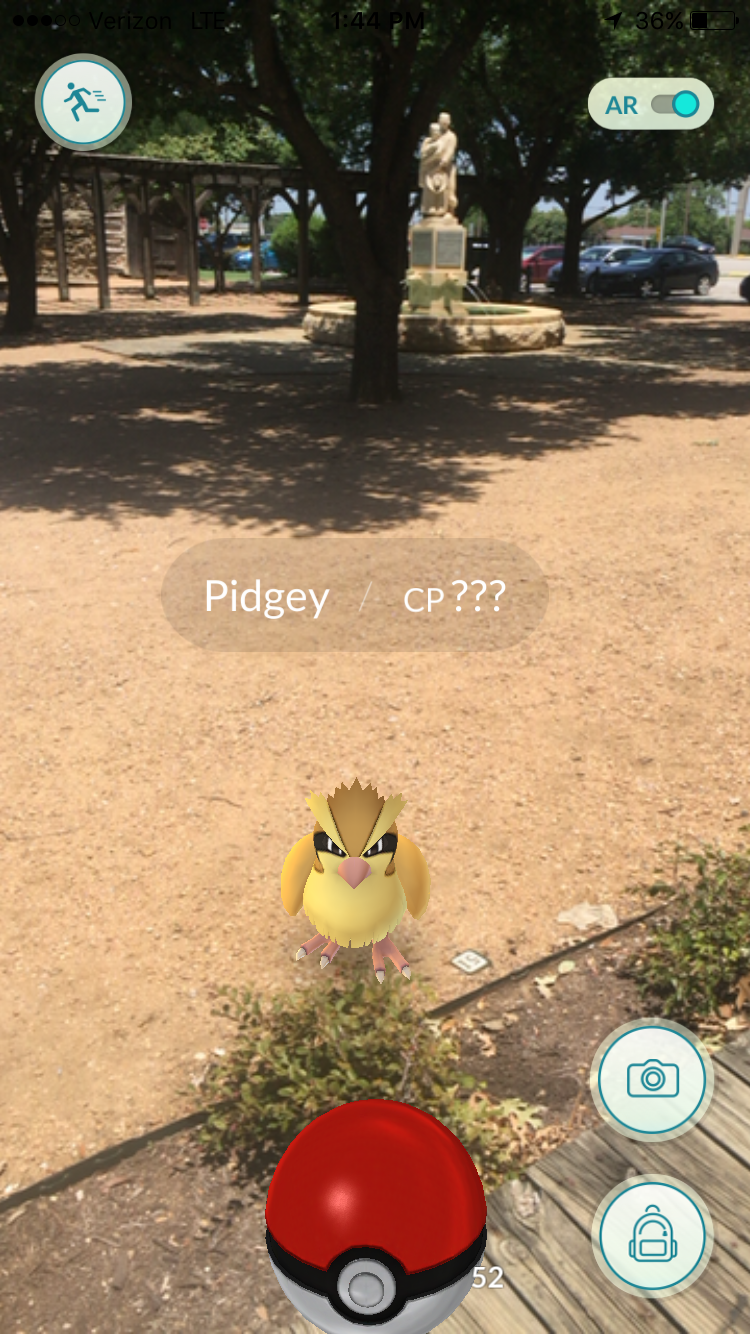 3. Venonat - Seeing that I had to come back closer to the office, it made perfect sense to head toward the famous Grapevine Vintage Railroad. I started to question the tip I had received earlier from my fellow Pokemon trainers when all of a sudden I struck Venonat gold! I suspect he had hopped off one of the train cars and was headed to AJ's on Main just a block away. 
Grapevine Vintage Railroad - Map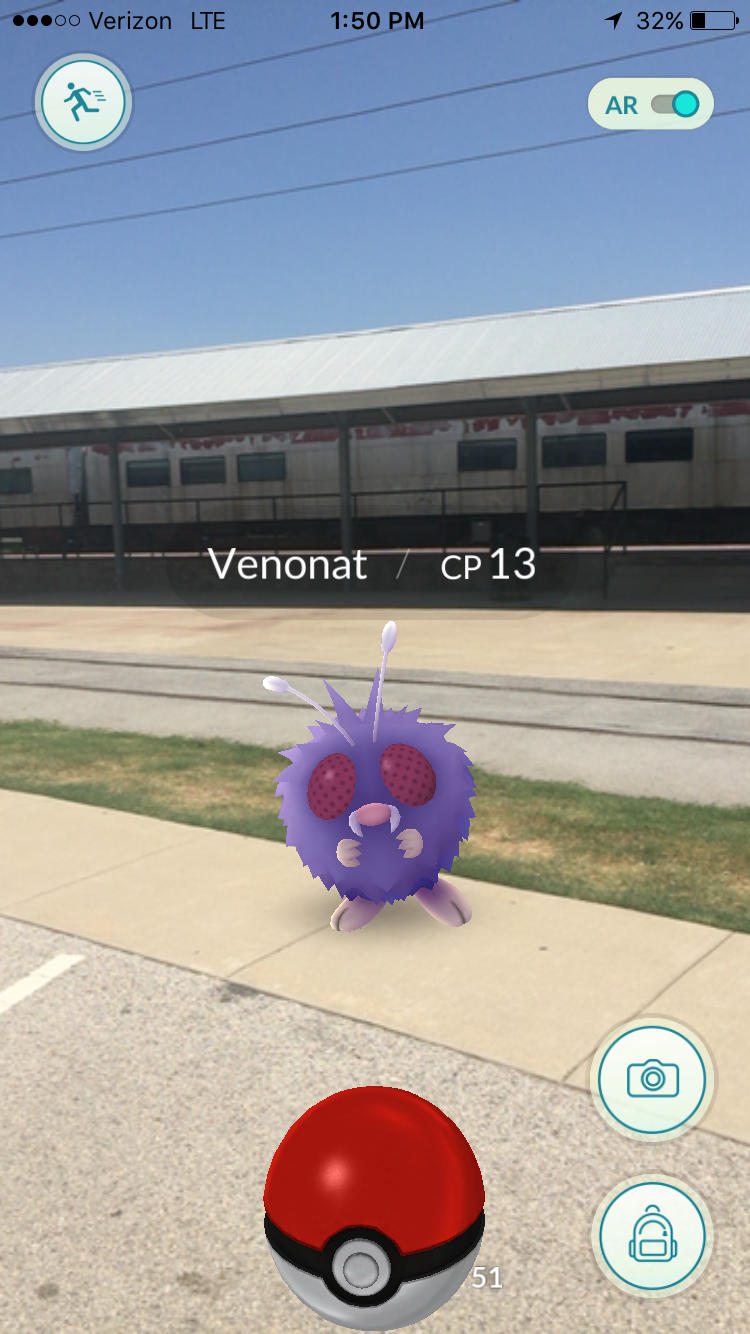 4. Don't forget about Pokestops - I found that Pokestops are a critical piece of the game and will help you find new places along your journey. A couple of these Pokestops can be found at the Settlement to City Museums. When you're close enough, you'll be able to activate it which will allow you to obtain items such as Pokeballs, potions, revives and eggs. I've yet to figure out what all those things do. That's the life of a novice, right?
Settlement to City Museum - Map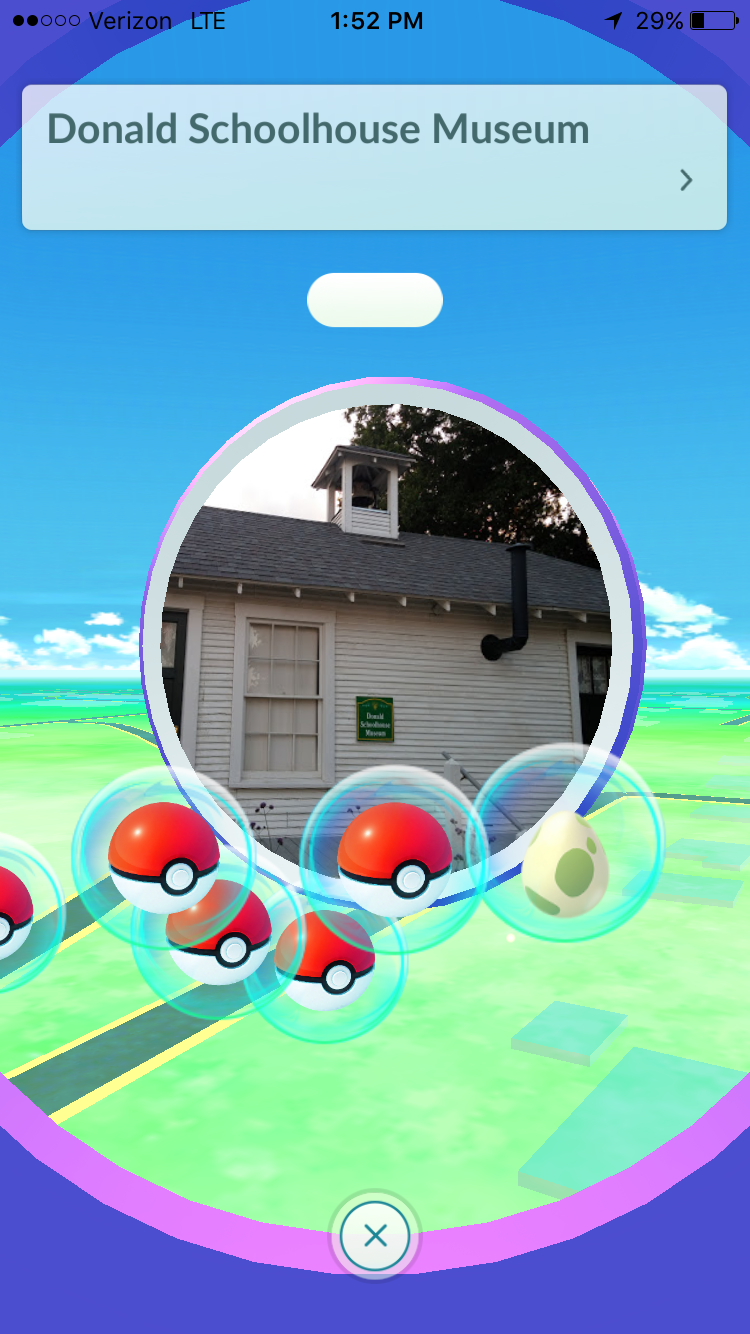 Now I can see why this game that features Augmented Reality is so much fun. Not only does it immerse you in your destination but it allows you to meet new people and discover interesting places at the same time. Just remember to give me a shout the next you find yourself in Historic Downtown Grapevine. Until then, happy hunting!