There will be no shortage of fun when visitors arrive to Grapevine, Texas for the 29th Annual GrapeFest®! For four straight days between Thursday, September 17 and Sunday, September 20, visitors will experience an adventure full of festival food, carnival rides, artisans, craft brew and a foot-stomping lineup of great live music. But the star of the show is definitely the wine!
One of the best parts is discovering a variety of Texas wines, including special varietals from Oregon and Argentina. But do you really know how to drink a glass of wine? Here's a no frills guide that will have you sippin' like a sommelier.
1. Choose your wine. In this case, you're in luck. There will be no shortage of wine at GrapeFest, which includes multiple spots along the festival including the famous People's Choice Wine Tasting Classic, the Oregon Wine Experience, the Argentina Wine Experience and more.
2. Obtain your glass. GrapeFest offers complimentary souvenir wine glasses at the Oregon & Argentina Wine Experiences, as well as the People's Choice Wine Tasting Classic. Once you've become a pseudo wine expert after visiting, just remember that the fuller the flavor, the larger the mouth of the glass should be. The large surface area in a glass will help expose the wine to more air and encourage a greater rate of oxidization.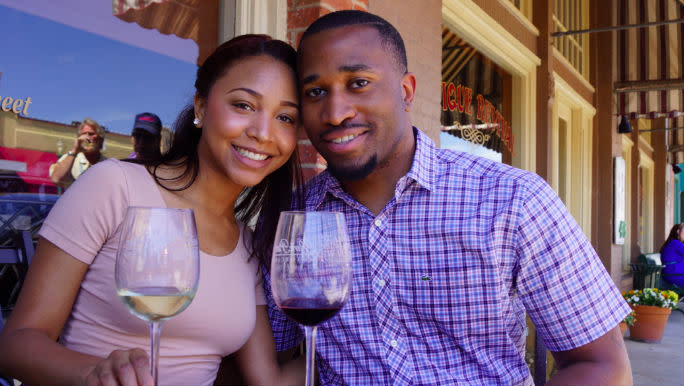 3. Pour the wine. The goal is to keep as much wine in the glass and less on the floor. Easy, right?
4. Make your wine dance. Swirl the wine in the cup to gauge its color and consistency. Hold the glass by the stem so that you don't warm the glass with your hands.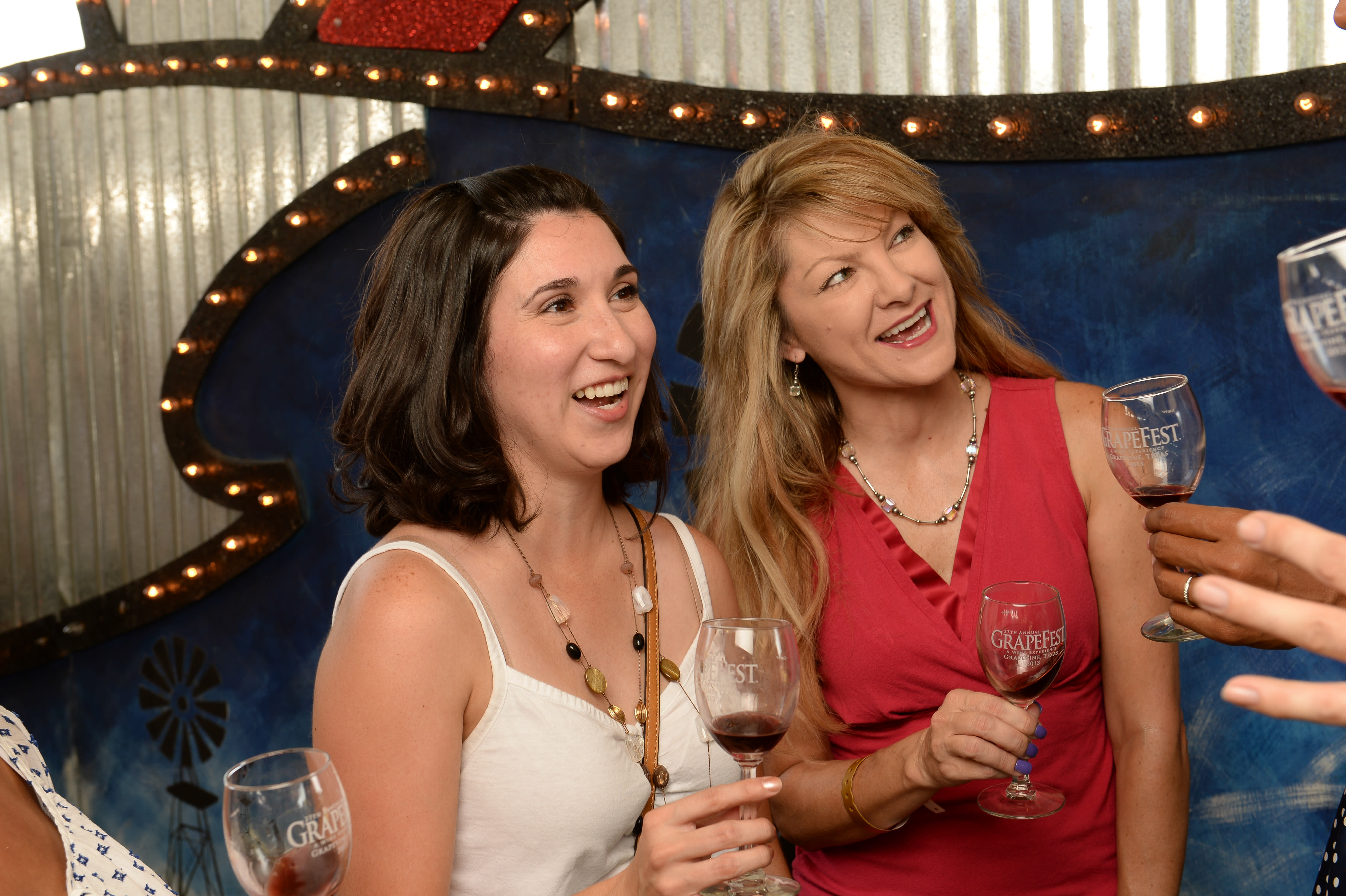 5. Give it a whiff. Smell your wine because the scent is its most important part and property. Try and distinguish the smell between the aroma and the bouquet. The aroma is the unique scent that's unique to the variety of grape. The bouquet refers to the smells that arise from the chemical reactions of fermentation and aging of the wine. YAY FOR SCIENCE!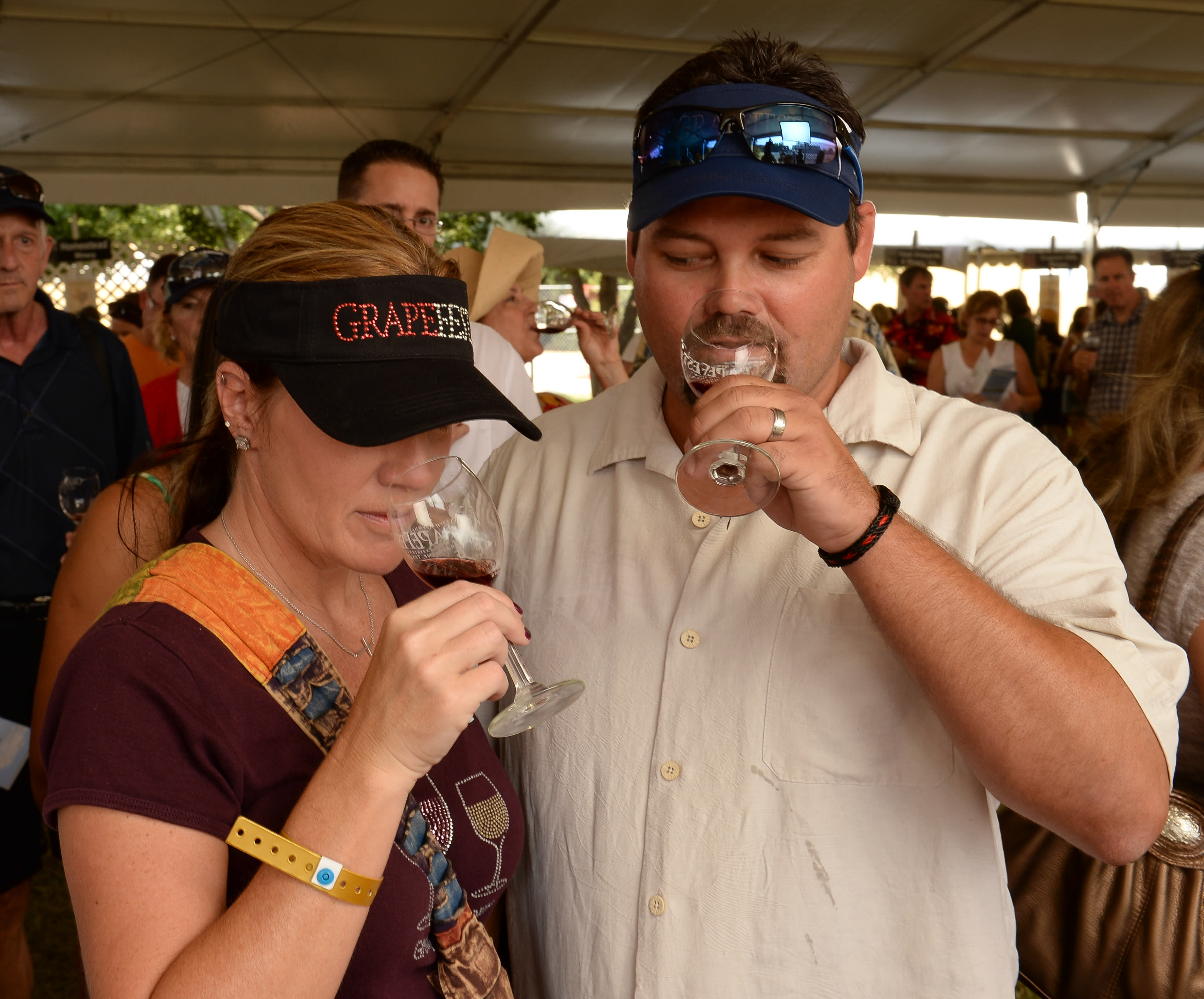 6. Sip wine. Chugging or gulping your wine is a definite no-no. The wine should be taken into the mouth and swirled about to focus in on the taste, weight and structure that is unique to every wine.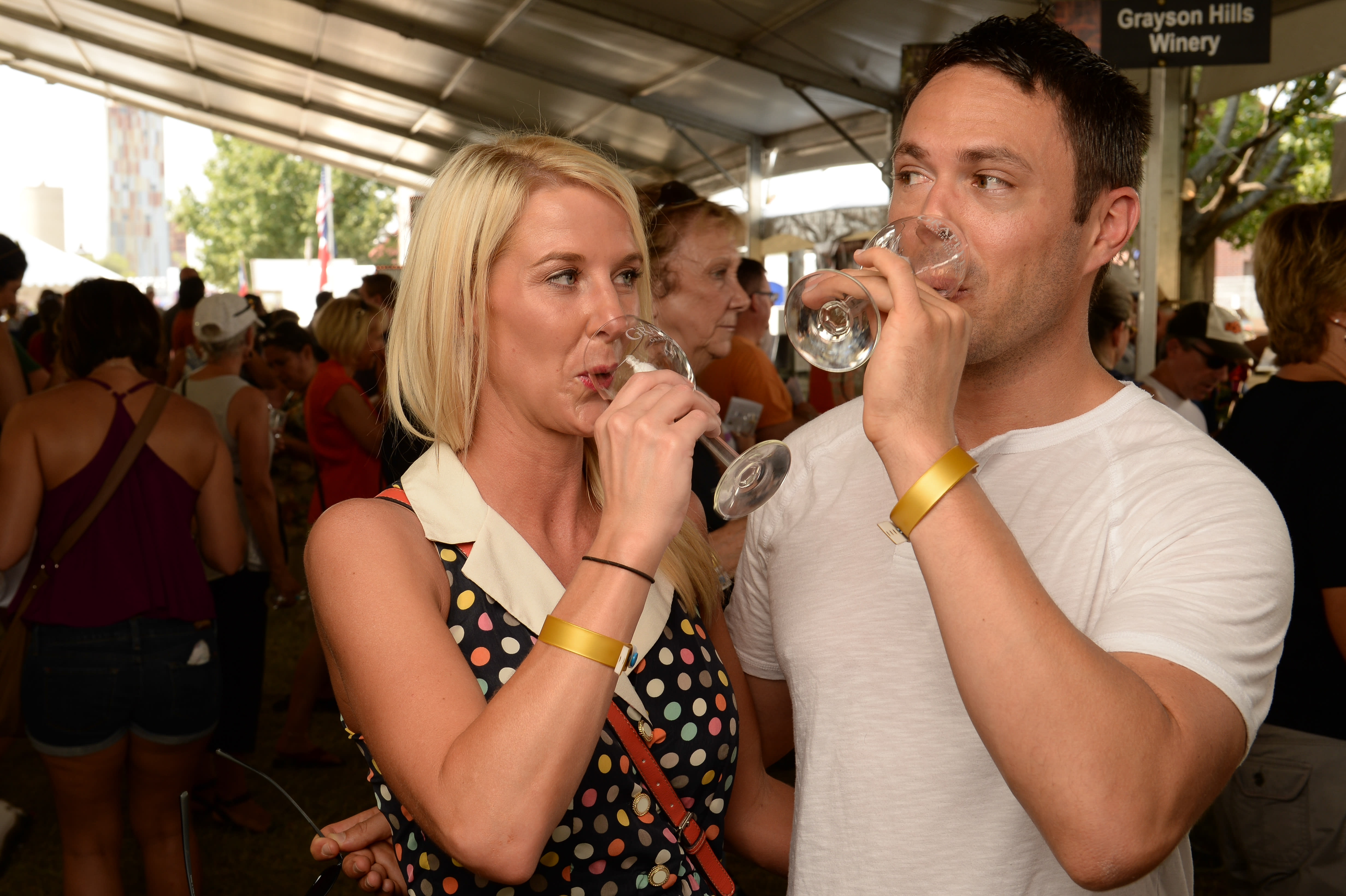 7. Savor it. This is the best part, so make it count! Take note of the aftertaste and then reflect on the experience that makes trying wine so fun.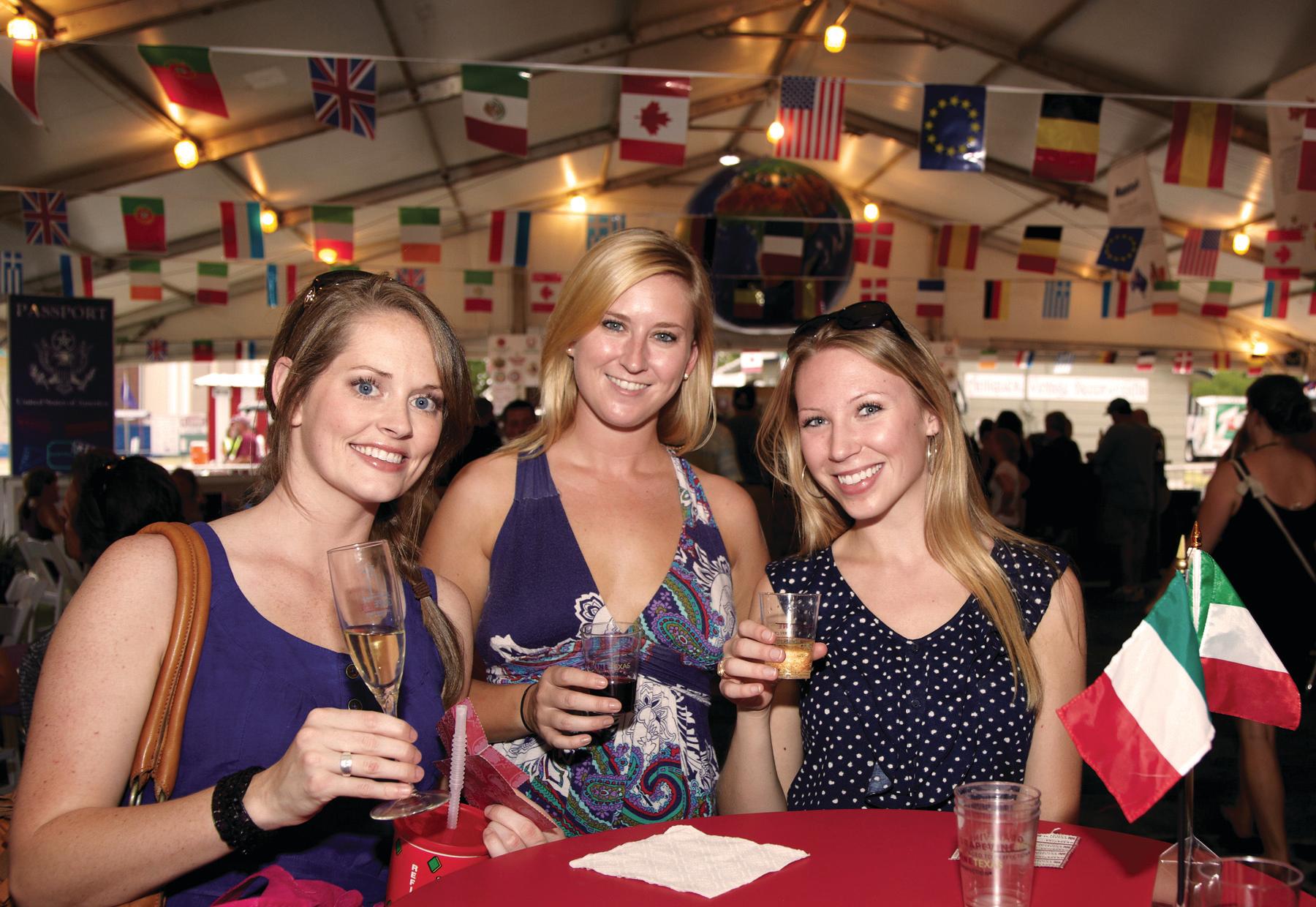 Now that you're a pro, purchase your tickets now and visit us in Grapevine for the 29th Annual GrapeFest!