There's a lot of sandwiches in this world. There's the classic peanut butter and jelly. The BLT. The Cuban. They are all equally delicious in their own right. But what makes a sandwich truly unique? If you're looking for a sandwich that's both memorable and mouth watering, look no further than the Mark Cuban sandwich at Weinberger's Deli in Grapevine, Texas. 
Dan Weinberger grew up in the sandwich making biz and loves sandwiches almost as much as he loves sports. So when the Dallas Mavericks began a run for the playoffs back in the 90s, Weinberger wanted to build a sandwich for the man that helped ignite one of the most exciting teams in the NBA.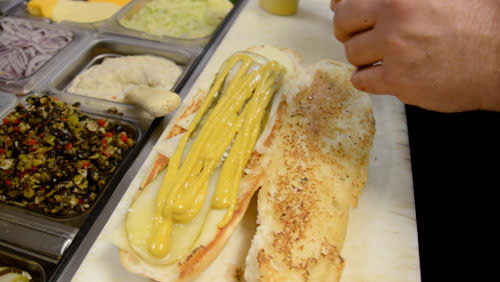 We went one-on-one with Weinberger as he taught us how to make one of his best-selling sandwiches, "The Mark Cuban."