August 2020
DFW Restaurant Week is officially here for foodies in the local community. What makes this year so special? Three outstanding Grapevine restaurants have been recognized and have made the official list for this year's event. For any newbies out there who don't know much about DFW Restaurant Week, here's the basics on what actually goes down.
This is the largest annual culinary event in North Texas and gives back to the community by supporting local restaurants and charity partners like the North Texas Food Bank. This year, the event is proud to offer both dine-in and take-out options so that all who are interested in participating can do so in a safe and comfortable way, whether that is in the restaurant or home. Here are the three restaurants in Grapevine that will be featured this year –
Ferrari's Italian Villa & Chop House
Located at 1200 William D. Tate Avenue, Ferrari's Italian Villa & Chop House will be offering dinner selections for $39 and is participating in the 23rd DFW Restaurant Week from August 31 to September 13. The food prepared at Ferrari's is representative of everything the Secchi's hold sacred: family, tradition and pride. The service is brought forth from a collective group and continues to underscore quality and excellence. The Secchi's have watched the dining population of Dallas/Fort Worth explode over the years, but still prevail with classic Italian dishes such as gnocchi, lasagna and cioppino while at the same time featuring prime steaks, chops and fresh seafood with Italian flair. The Secchi family has carved out a true Italian culinary alcove in a busy cosmopolitan arena and is excited to greet new and tenured guests during this year's event.
Mac's on Main
Mac's on Main is located at 909 South Main Street #110 in Grapevine and will be offering $39 dinner selections from August 31 to September 13 for this year's 23rd DFW Restaurant Week. Guests won't want to miss the mouthwatering three-course dinner that Mac's has to offer and not to mention that they are offering dine-in options and carryout/curbside seven days a week. Mac's on Main understands the difficulty of ordering from favorite restaurants during this challenging time, which is why they've taken the opportunity to expand services for guests.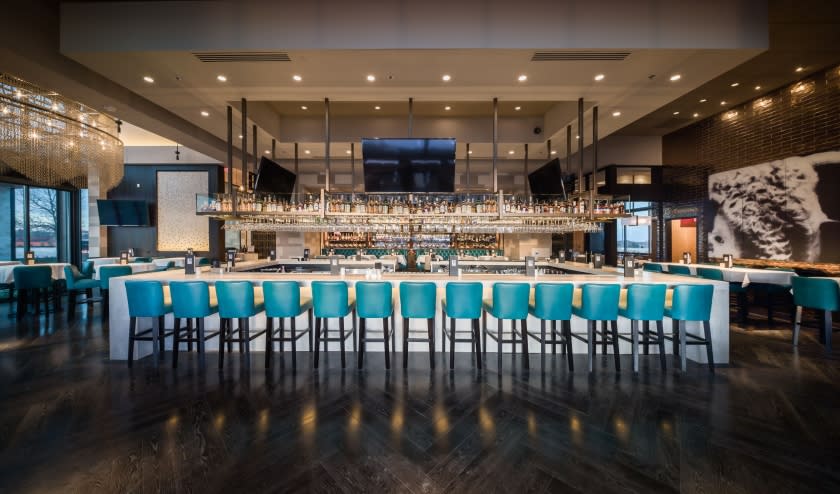 Perry's Steakhouse & Grille
For four weeks, Perry's Steakhouse & Grille located at 2400 West State Highway 114 be offering a $49 dinner from August 31 to September 27. With an engaging, open and airy atmosphere, guests will want to reserve a special night at Perry's Steakhouse & Grille to taste their award-winning menu and sample the exclusive wine list options. For guests who would like to enjoy this dinner feature from the comfort of their own home, there are take-out options available by calling the restaurant at 682-477-2261.
In 2019, nearly 90,000 dinner reservations were booked which resulted in a record-setting donation of $1,000,000 to the charity beneficiaries. To see what restaurants are on the full list of the 23rd DFW Restaurant Week and to make a reservation, please visit dfwrestaurantweek.com.