September 2020
Well well well. We've had our first cool day here in Grapevine so that must mean it's officially time to indulge in the season's trendiest drink – the long anticipated, pumpkin spice latte – often affectionately shortened to PSL. Lucky for you dear reader, we have combed through all of Grapevine to find the top-notch coffee shops offering the beloved PSL. Keep reading below -
Brew and Batter – 106 E. Texas St. | Grapevine, Texas 76051
Still the relatively new kid on the block, Brew and Batter (pictured above) planted roots in Grapevine just a few months ago in May. This instagrammable coffee shop offers photo worthy coffee drinks and specialty waffles that taste just as good as they look. Open seven days a week, the team at Brew and Batter is also updating their menu on a monthly basis which means there's always an excuse to pop by and try something new! Wondering what they have this month? You guessed it. A pumpkin spice latte. However, if you're feeling extra festive – they also have a pumpkin pie waffle that is really just a pumpkin liege waffle filled with pumpkin cream cheese. Sound like too much pumpkin? No such thing.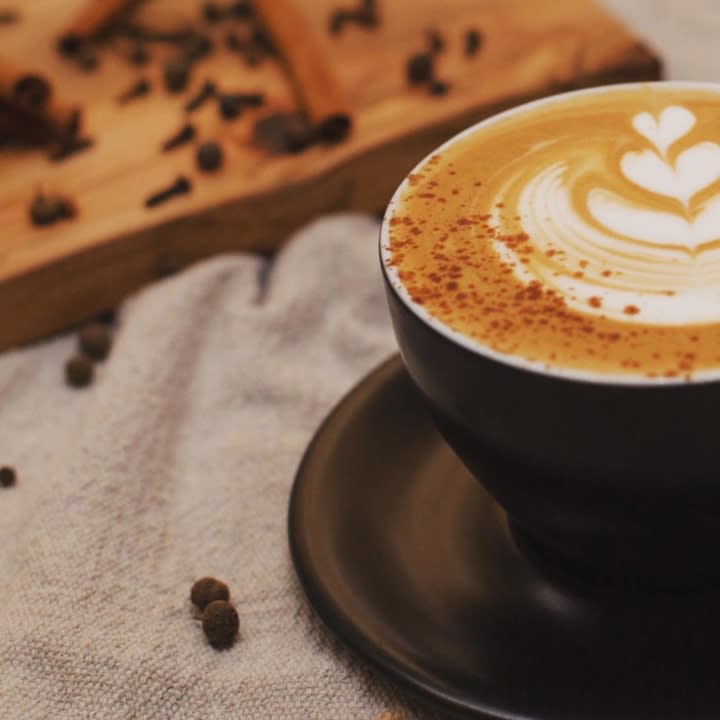 RE:defined Coffee House – 200 Northwest Hwy. | Grapevine, Texas 76051
Not just a coffee house, but a home, RE:defined Coffee House offers a variety of beverages where there's something for everyone. Sipping a warm coffee inside its cozy atmosphere is an option, but picking up orders curbside is also available for anyone interested. They recently launched their specialty fall menu which includes the classic pumpkin spice latte, campfire mocha and autumn spiced cider. Accompanied with fall pastries also on the menu, you just might find us camping out there with a PSL in one hand and a good book in another…
Starbucks | Various Grapevine Locations
Okay, we know that anyone can spot a Starbucks at every other street corner, BUT there are many locations here in Grapevine offering the two pumpkin beverages that are taking the nation by storm – the pumpkin spice latte and the pumpkin spice cold brew. The pumpkin spice cold brew is new to the game, but wow it doesn't disappoint. We give the classic beverage with an icy twist, 5/5 stars.
Everyone loves to hop on the PSL train when that first crisp day graces us with its presence each year. Other amazing Grapevine businesses joining the PSL community include Mason & Dixie. They have a house-made pumpkin syrup and are also serving up pumpkin bread pudding for a limited time. The Grapevine Olive Oil Company is also offering pumpkin pie spice flavored coffee beans so that you can make your own PSL creation from the comfort of your home. Whatever way you decide to celebrate pumpkin spice latte season, we're here for it – now go take a cute boomerang to document that first PSL. Cheers!