Choices, choices, choices. We all love them, right? Well, that's exactly what you'll get when you participate in this year's People's Choice Wine Tasting Classic at GrapeFest 2015.

The People's Choice Wine Tasting Classic, the largest consumer-judged wine competition in the United States, is where visitors can discover delicious Texas varietals. More than 160 different wines to be exact, from 43 Texas wineries. White, blush or red. Dry, semi sweet, sweet or blends. The People's Choice Wine Tasting classic is the perfect pairing for even the most selective palate.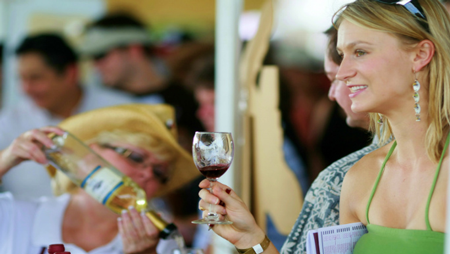 Get the most bang for your buck by purchasing your ticket for $23 in advance by following this link to purchase tickets. This will get you into the People's Choice Wine Tasting Classic, which includes a custom souvenir wine glass to sample the best wines Texas has to offer. If you're more of a procrastinator (and it's okay if you are), you can always purchase your tickets at the festival for $25. Please note: ticket price does not include festival admission.
The People's Choice Wine Tasting Classic includes 11 different sessions over the course of four days at GrapeFest. Check out the session details below: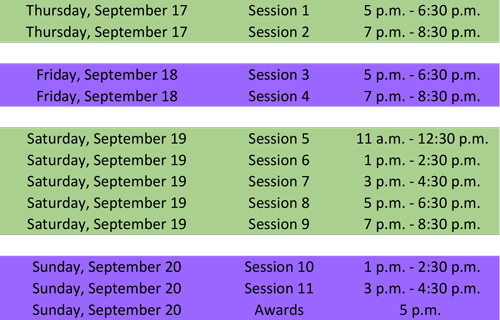 This is one of the most anticipated events all year, so tell your friends, call your family and invite the neighbors, because this is shaping up to be the biggest and grapest events in years!
For more information, including past People's Choice Wine Tasting Classic winners, please check out this link.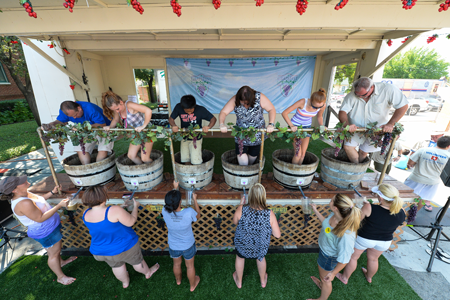 But the fun doesn't stop here! You'll find a variety of other fun activities like the family-friendly KidsWorld, fun rides at Carnival and Midway, GrapeStomp and live entertainment every night. 
We can't wait to see you at GrapeFest!