When it comes to craft brew, the folks over at Grapevine Craft Brewery & Taproom know a thing or two about one of the fastest growing industries in the country. How do I know, you ask? Well, craft is their middle name. 
To say we're excited that Grapevine Craft Brewery (GCB) has opened their facility in Grapevine, would be an understatement. From a garage in Grapevine, to a warehouse in Farmers Branch and finally, now back to their hometown after three years, GCB has been brewing and serving up some of the best brews not only in North Texas, but in the country.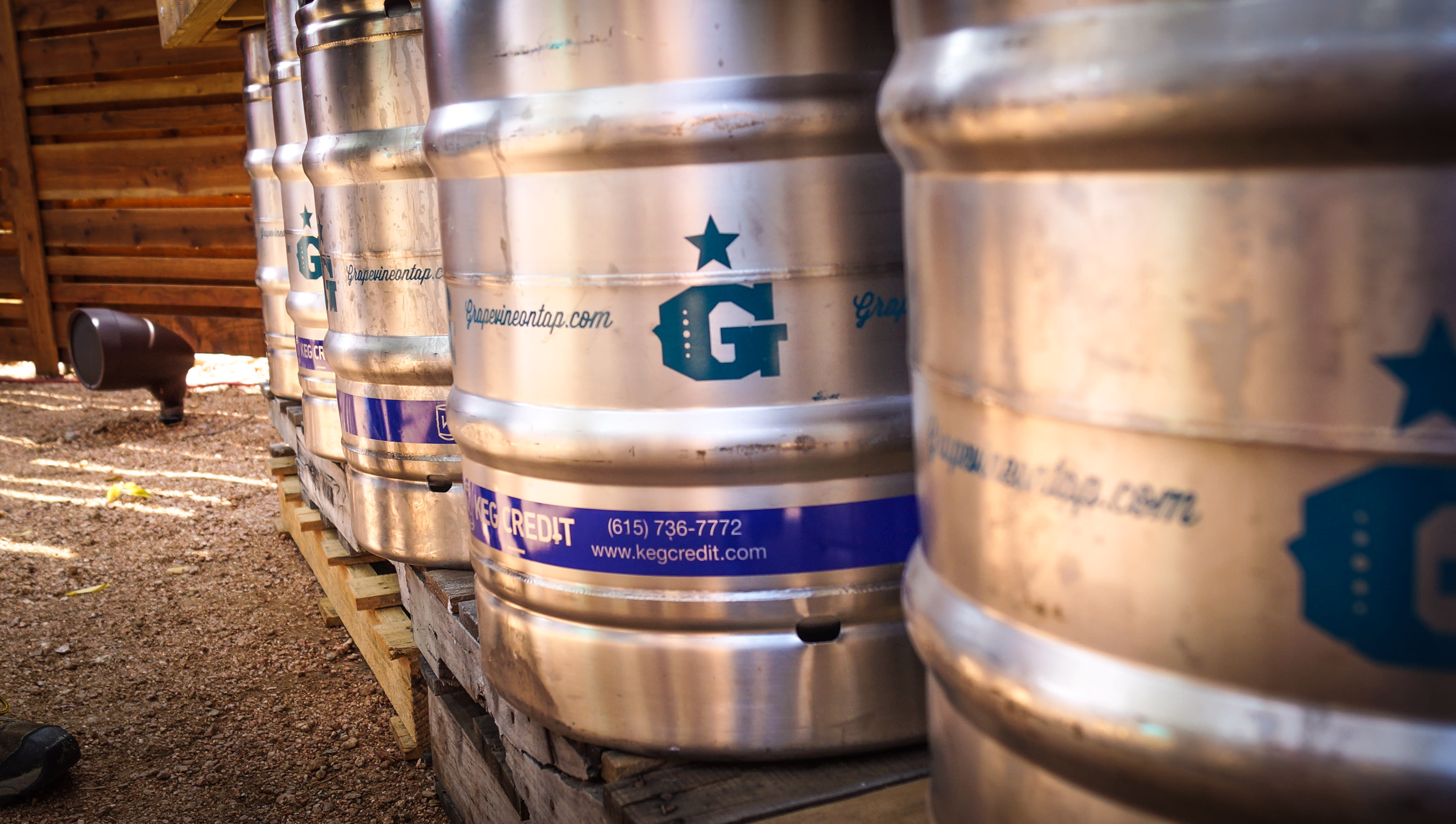 Last September, GCB took home the 2014 Great American Beer Festival Gold Medal in the English Brown Ale category for their Sir William's English Brown Ale. The GABF competition winners were selected by an international panel of more than 200 expert judges from the record number of more than 5,000 entries. And just this past March, GCB was ranked the 10th fastest growing new brewery in the country in sales among all new craft breweries selling in IRI-tracked supermarkets, according to Brewers Association, an organization that promotes independent craft brewers.
GCB's latest milestone; however, took place on Friday, July 10 when GCB officially opened the doors to their new and beautiful facility right here in Grapevine.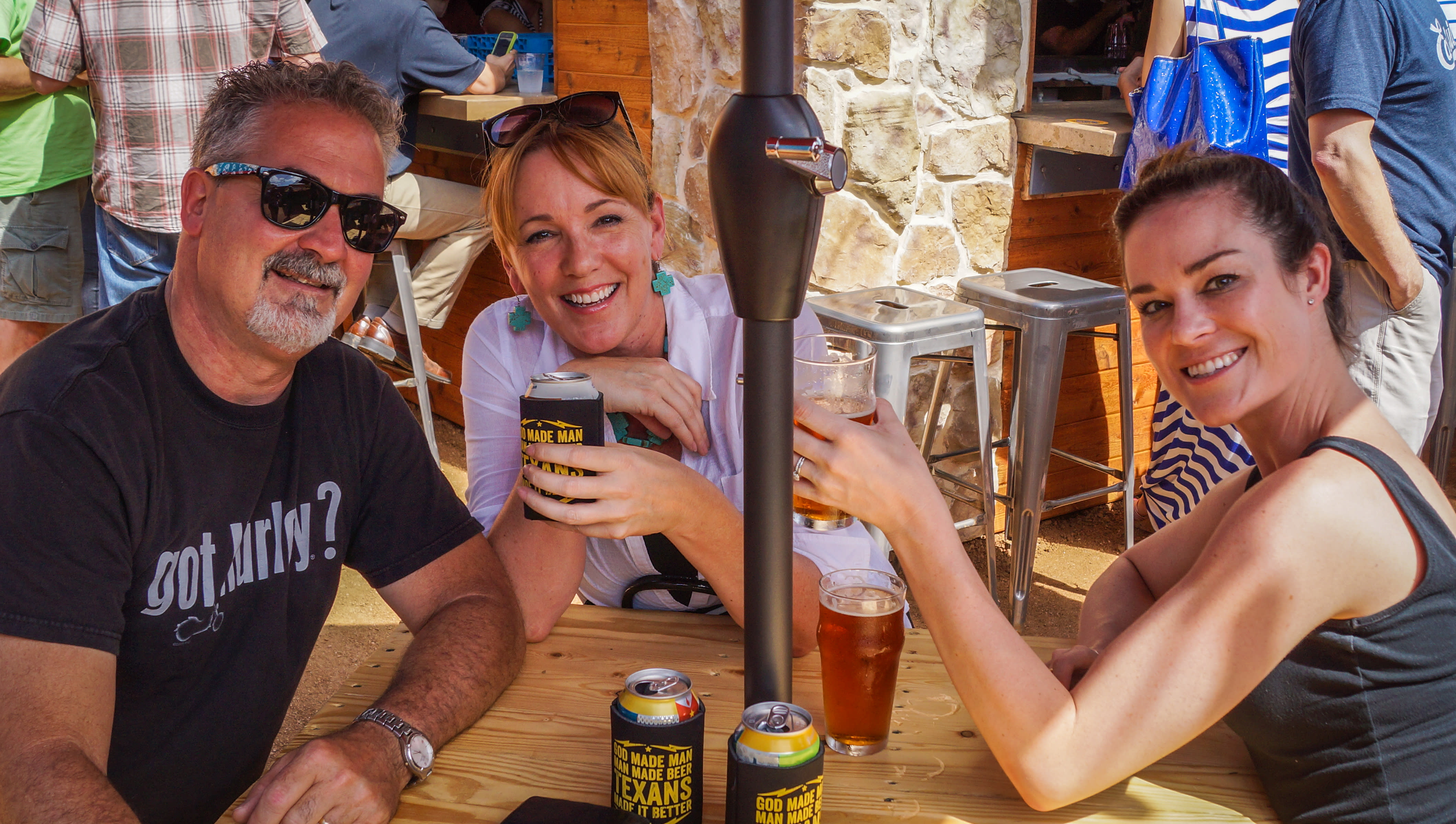 Located at the corner of Dallas Road and Jean Street, the 11,000-square-foot space houses enough equipment to increase the brewery's annual production capacity to 14,000 barrels. The new brewery also includes a two-story taproom overlooking the brew house and a beer garden, and the bar features 12 draft taps, four of which are dedicated to experimental brews available exclusively on-site.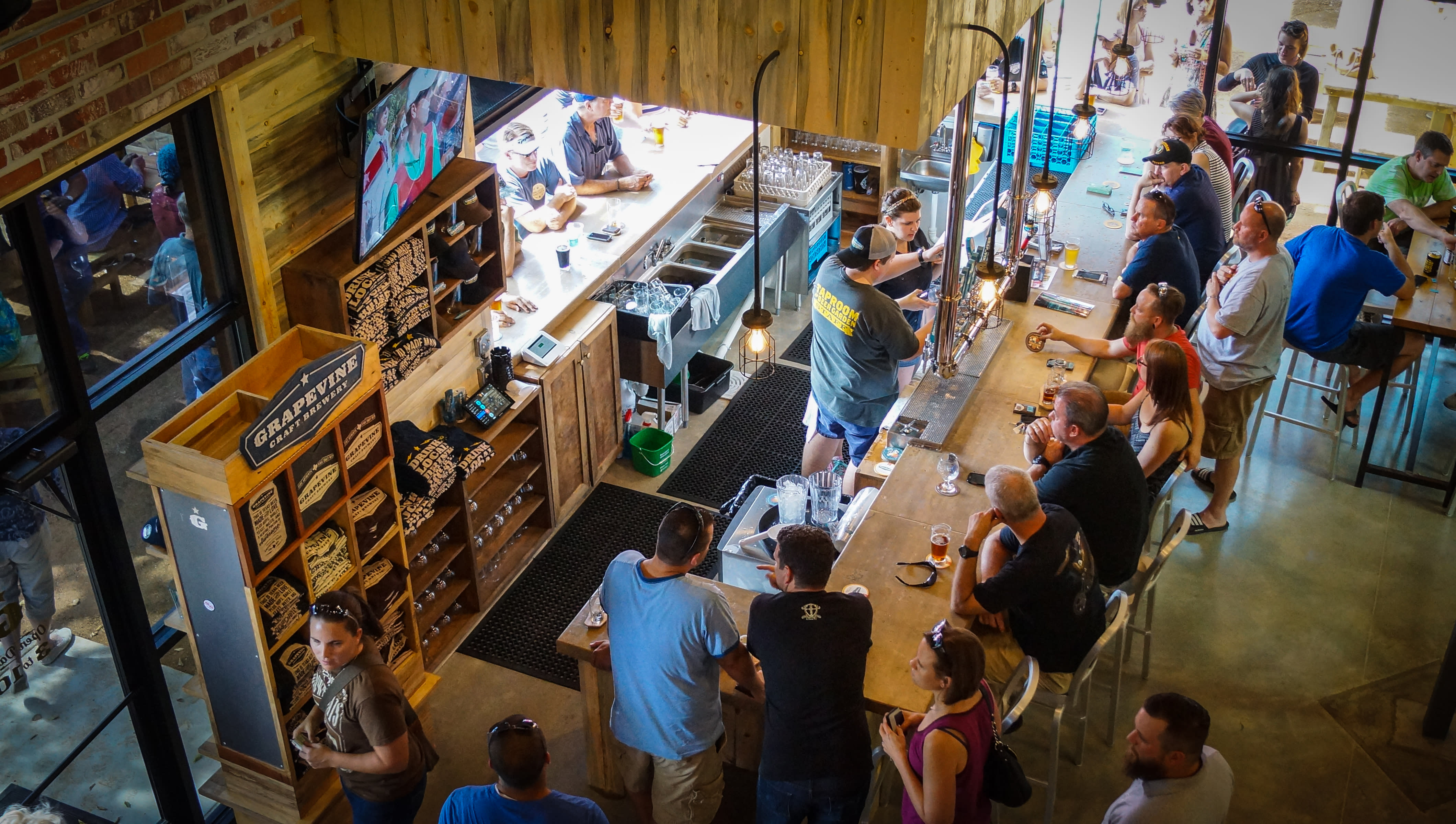 To mark the grand opening of the taproom and beer garden, GCB unveiled its new, year-round IPA, HopFest United, which we enjoyed under the canopy of trees in the beer garden. This new brew is balanced with big aroma, a super citrusy flavor without the hop bite on the finish. Plus, it comes in a pretty cool can!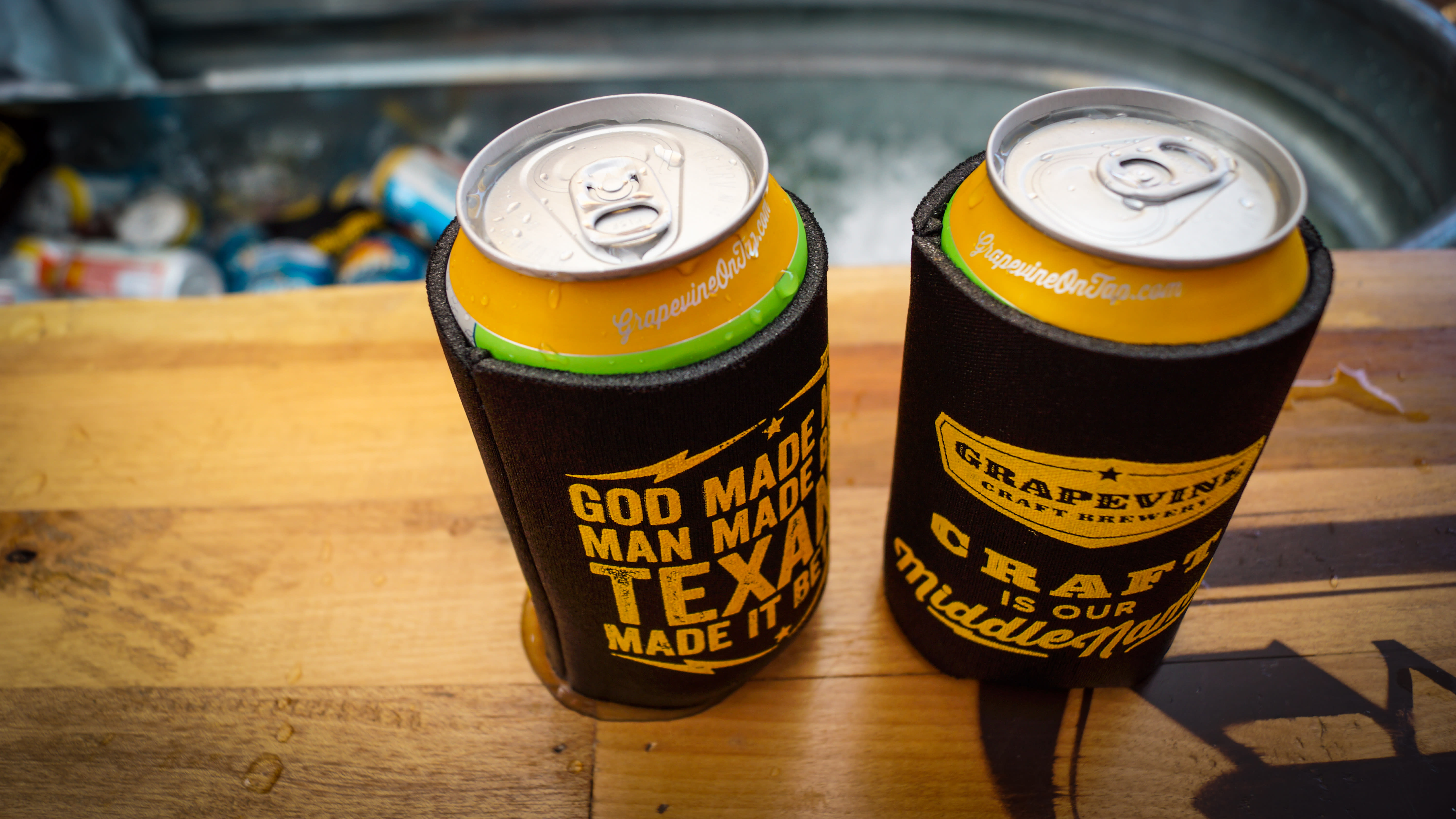 Other brews they offer on tap include Lakefire, a rye pale ale; Monarch, a classic American wheat; Sir William's, an English brown ale; Night Watch, an oatmeal stout and many more.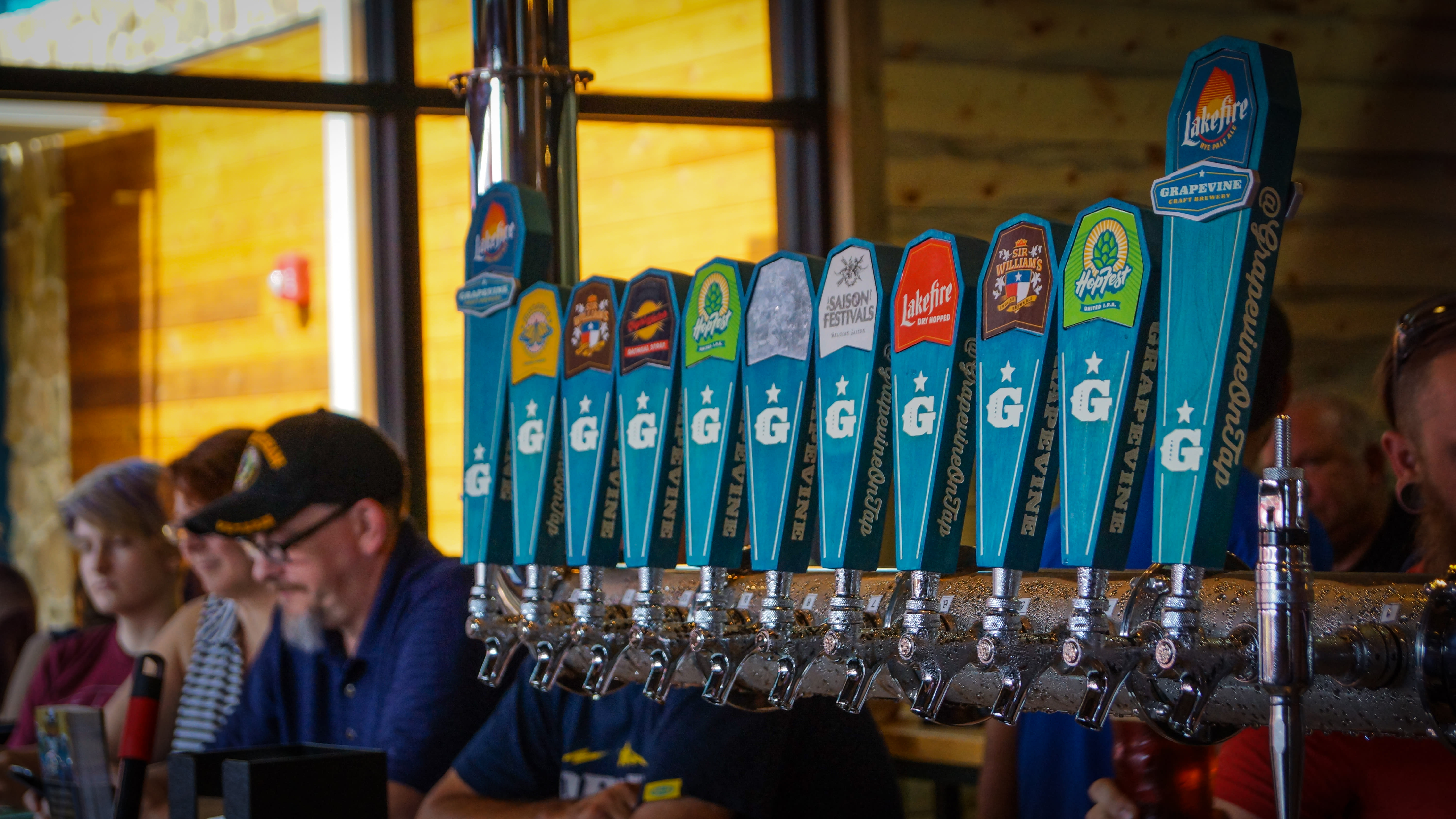 If you're new to the craft brew world or a common craft connoisseur, make plans today to head on over to GCB to enjoy a glass or two of Grapevine Craft Brewery's popular brews.
Just the Facts:
Address:
906 Jean St.
Hours:
Monday - Sunday, 9 p.m. to 10 p.m.
Food truck service, 5 p.m. to 8 p.m.
Website:
www.grapevineontap.com
Phone:
817-488-BEER(2337)