Last week the Grapevine CVB marketing team was invited to attend the opening of the new Rainforest Adventure exhibit at SEA LIFE Grapevine Aquarium. Shockingly enough, I have never been to SEA LIFE even though I live in Grapevine, so this was a new experience for me. If you have never visited SEA LIFE before or even if you are a frequent visitor, now is the perfect time to visit!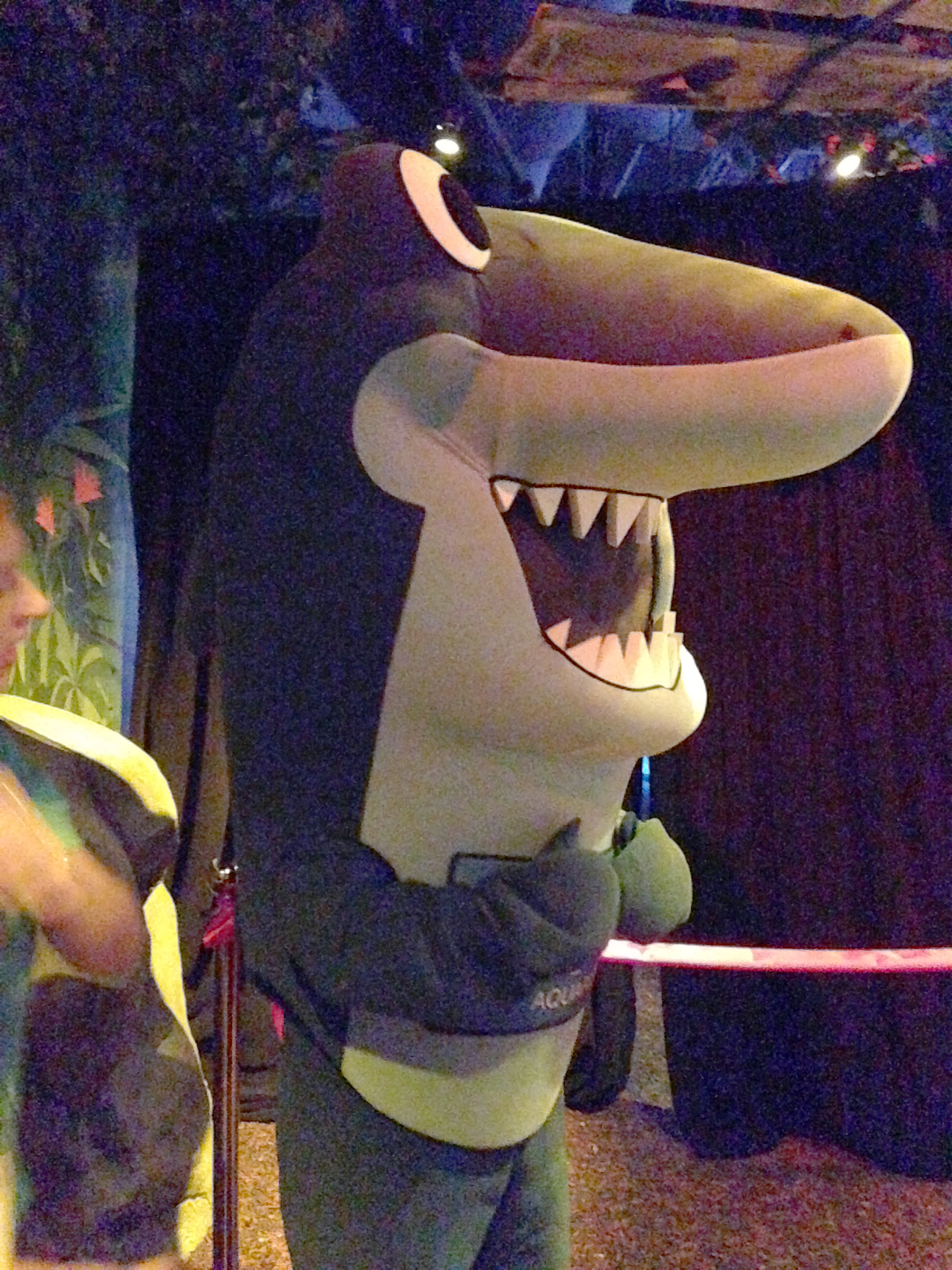 SEA LIFE is located inside Grapevine Mills across from LEGOLAND Discovery Center, located just inside Entry 5.
The entrance to the 3,500 sq. ft. Rainforest Adventure exhibit features a life-like rain forest floor under giant, life-sized canopy trees. Rain, fog, a waterfall and all of the noises that come along with the rain forest bring this exhibit to life!
There are three large freshwater tanks with a variety of species of fish. These tanks are perfect for children to watch the fish swim through the roots and learn about all of the different types of fish you can find in the rain forest.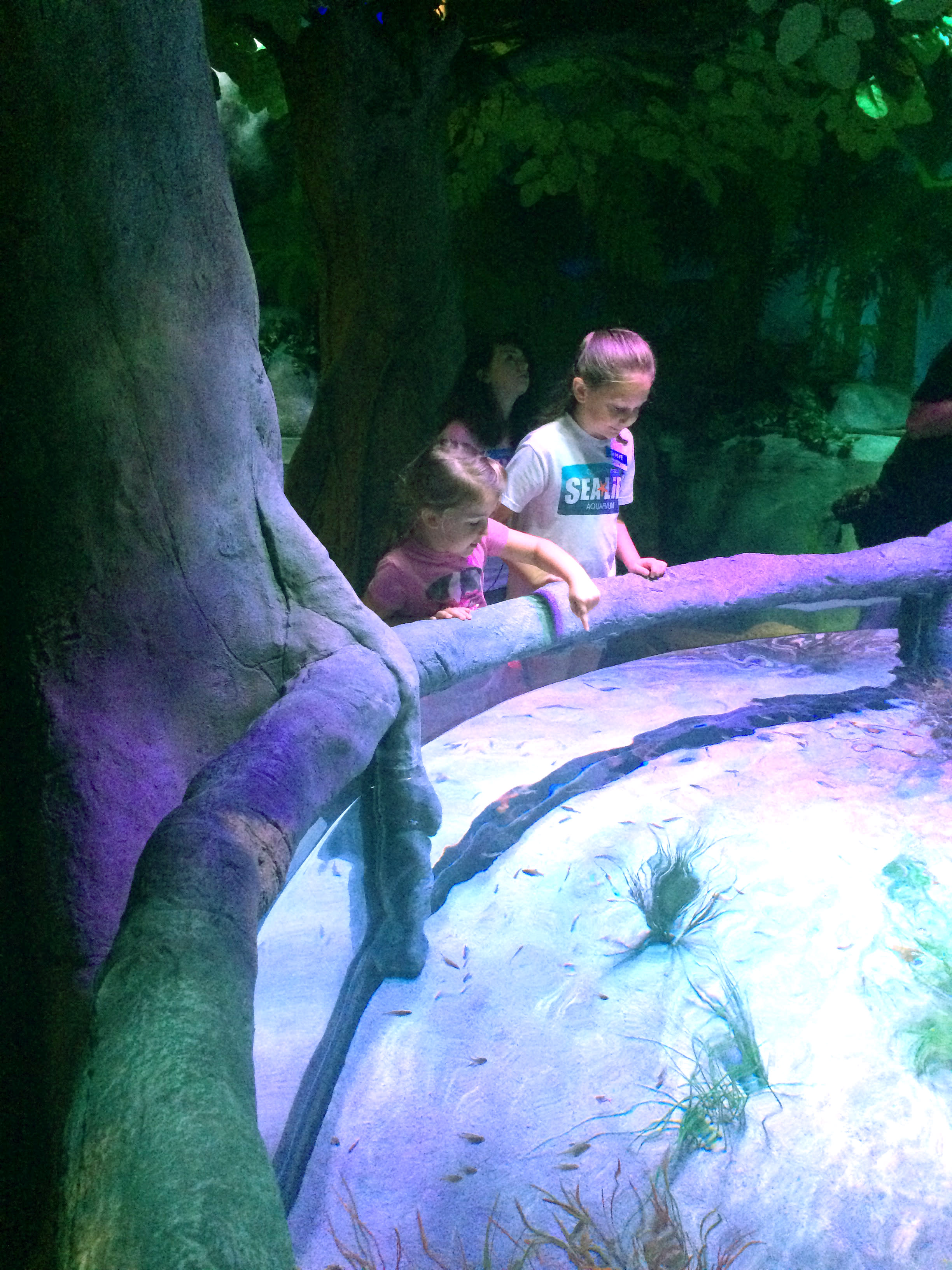 There are also different critters the SEA LIFE staff has available for hands-on, educational interaction. During our visit, we met an Australian blue-tongued skink, an Argentine black and white tegu and a rescued bearded dragon. The handlers of these animals are extremely knowledgeable about the species and will be able to answer any questions you or your children may have.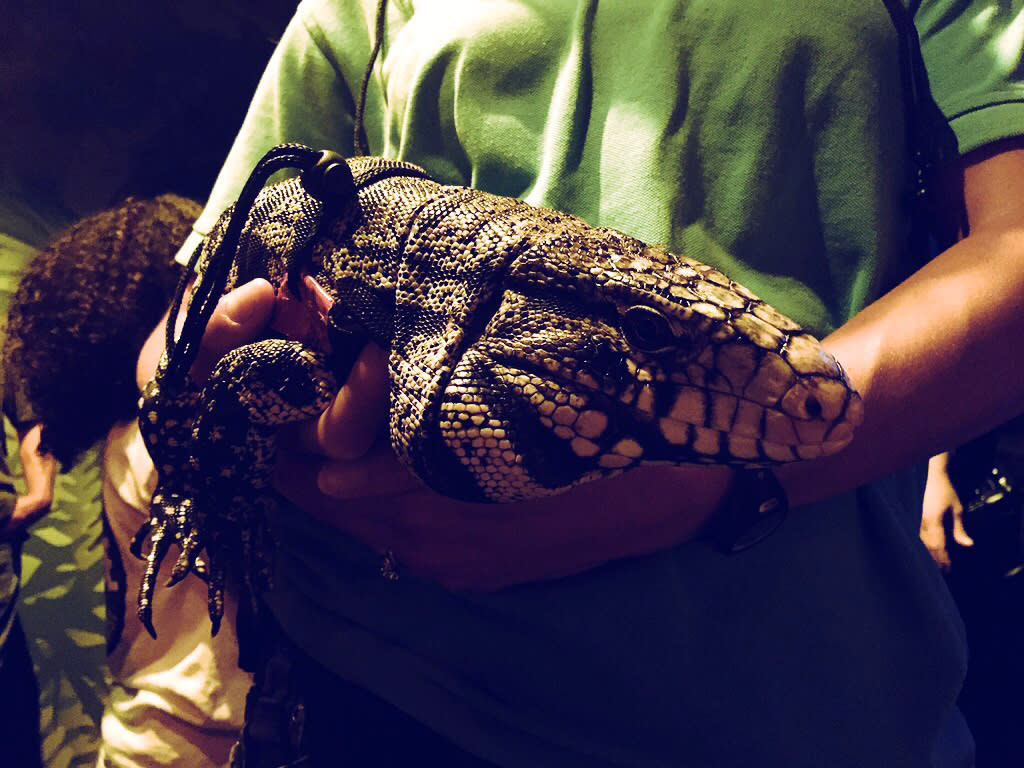 Once you pass the freshwater tanks, you will be transported to the rain forest and will discover many more rare species.
The next tank you pass is home to Skully and Mulder, two Cuvier's dwarf caimans, a smaller cousin to the crocodile. Although they're hard to spot at first, keep a lookout and you just might make eye contact with them as they come up out of the water.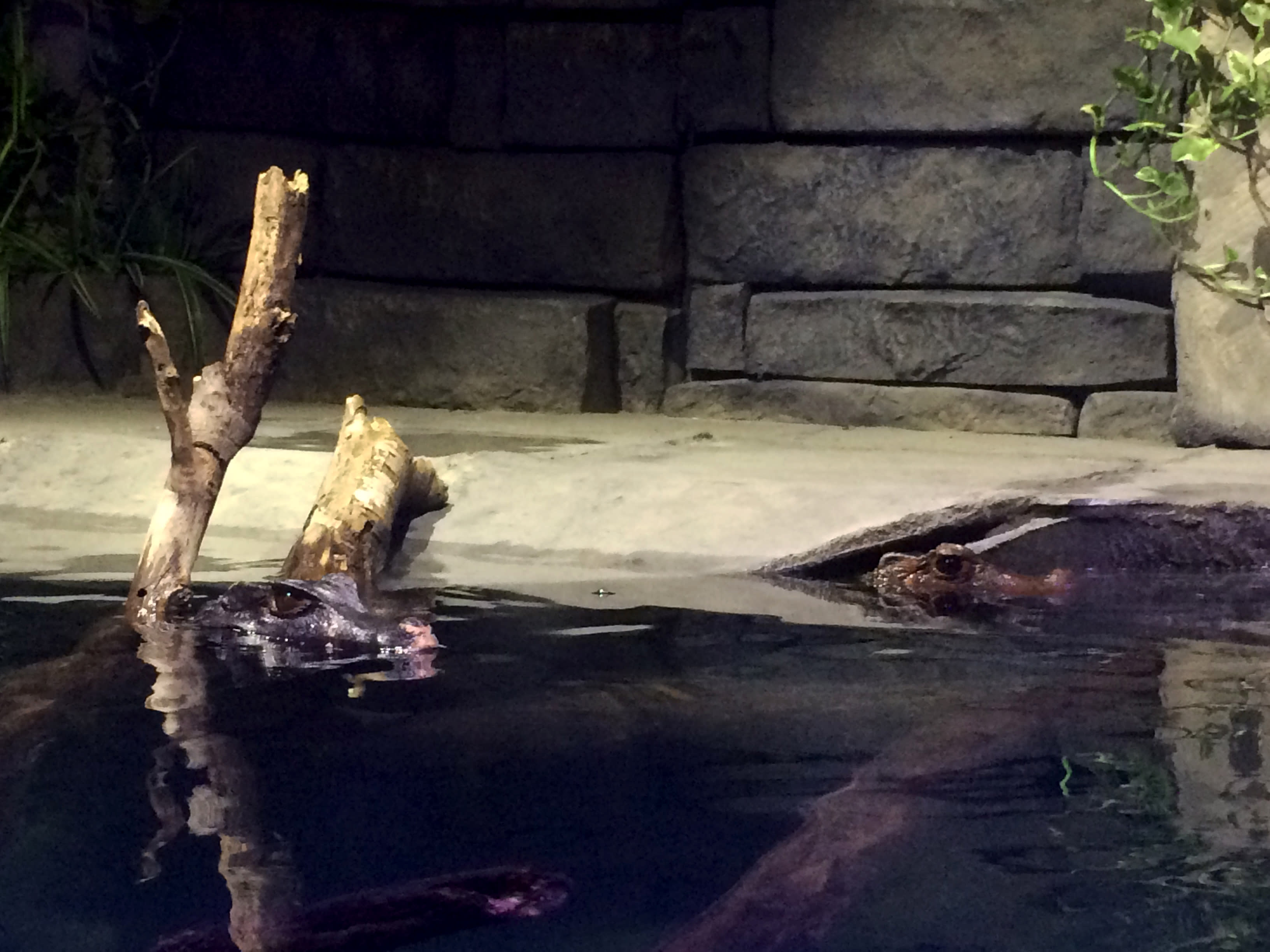 For an immersing experience, make your way through the eight ft. long red-bellied piranha tunnel. This trek will make you feel as though you are underwater (but safe from their sharp little teeth).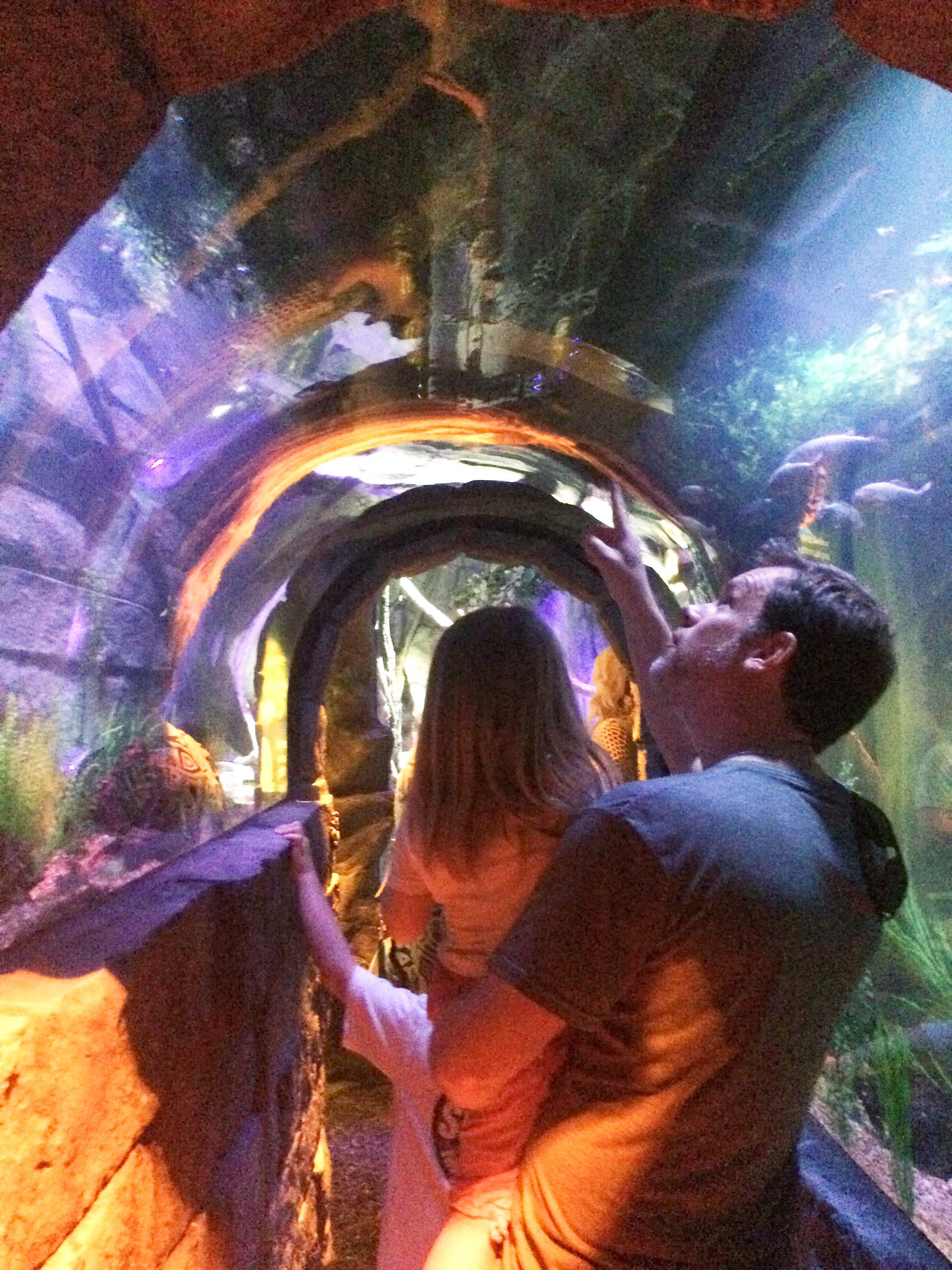 At the end of the tunnel you are introduced to an 11 ft. long albino Burmese python, who has not yet reached her full size. Kids are able to get up close and personal with the snake through a domed pop-up window in the middle of the habitat. 
Upon exiting the Rainforest Adventure, guests will discover the newly re-imagined rock pools where they can touch and learn about cold water invertebrates native to the west coast. 
SEA LIFE Grapevine Aquarium offers a variety of opportunities for children (and adults) to learn about conservation and the importance of natural ecosystems. Make plans today to check out SEA LIFE's Rainforest Adventure exhibit to learn all about these beautiful and rare creatures.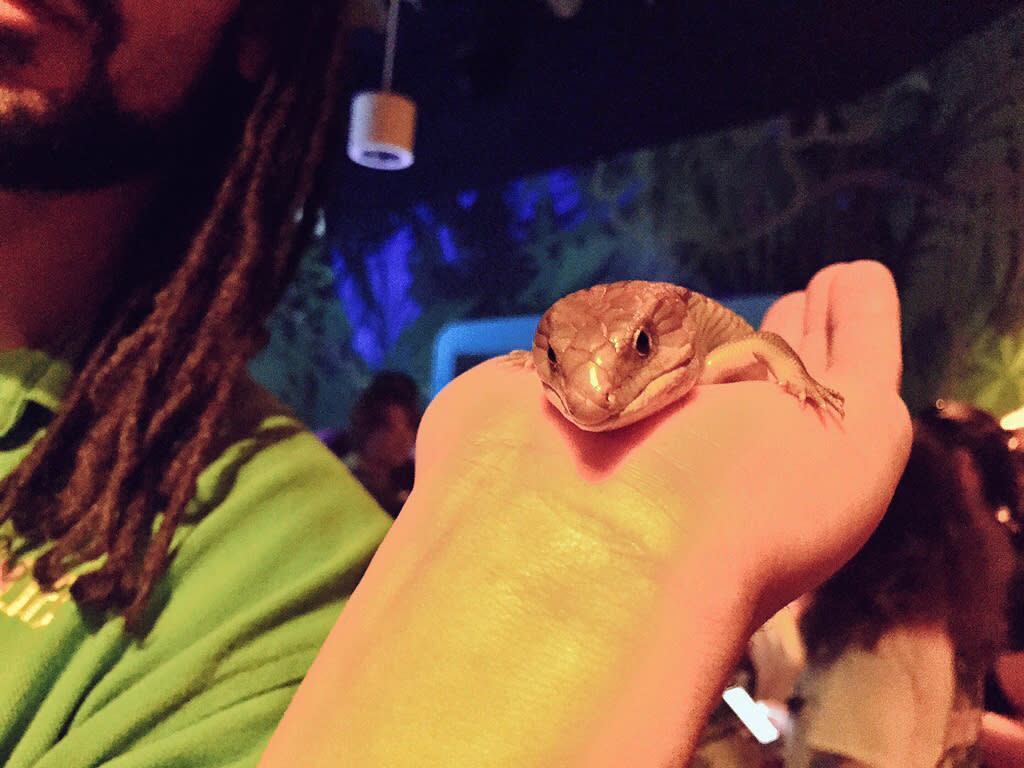 Just the Facts:
Address:
3000 Grapevine Mills Pkwy.
Phone:
877-819-7677
Website: 
https://www.visitsealife.com/grapevine/
Hours:
M-F 10 a.m. to 6:30 p.m.*
Sat 10 a.m. to 7:30 p.m.*
Sun 11 a.m. to 5:30 p.m.*
**Aquarium closes 90 minutes after last admission.
Admission:  
Adult (13+ years)      Walk up: $20      Online: $15 
Child (3-12 years)      Walk up: $16      Online: $12