America's 242nd birthday is almost here, and what better place to spend Independence Day than in Grapevine, Texas! We've got tips for viewing Grapevine's annual fireworks display and keeping your celebration true to the red, white and blue.
On Wednesday, July 4th, load your spouse, your kids, your family or your friends into your car and come to Grapevine for a day of sparkling celebration for our 36th Annual July 4th Fireworks Extravaganza, featuring a 24-minute firework spectacular sure to make you "ooh" and "aahh." The first fireworks launch at 9:30 p.m. sharp, and you don't want to miss it.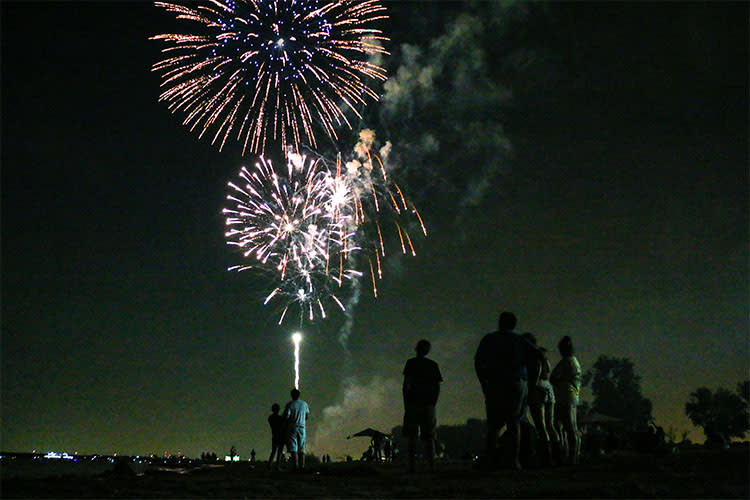 Set amongst the sprawling 8,000-acre Lake Grapevine, view the brilliant show at one of Grapevine's lakeside parks after of an afternoon of boating, kayaking, paddle boarding, barbecuing and more. Our favorite viewing locations include Oak Grove Park, Katie's Woods Park, the field next to Scott's Landing Marina, Lakeview Park, Rockledge Park, Big Daddy's Ship Store & Grill, the field next to Silver Lake Marina, Acorn Woods Park and, if you're lucky enough, a boat on Lake Grapevine. Note, some rates and hour restrictions may apply.
As you watch the colorful bursts in the air, listen along to the perfect patriotic mash-up set to the 24-minute spectacular, and awash in true Americana pomp and circumstance. You can listen to the track through SoundCloud via a browser or by downloading the app, both of which have approximately a 10 to 15-second delay. We suggest hitting play at 9:28 p.m. and then pausing the track once it buffers. Then, as soon as you see the first shell soar straight into the night sky, hit play, sit back and enjoy! Note, some viewing areas may have limited cell phone reception.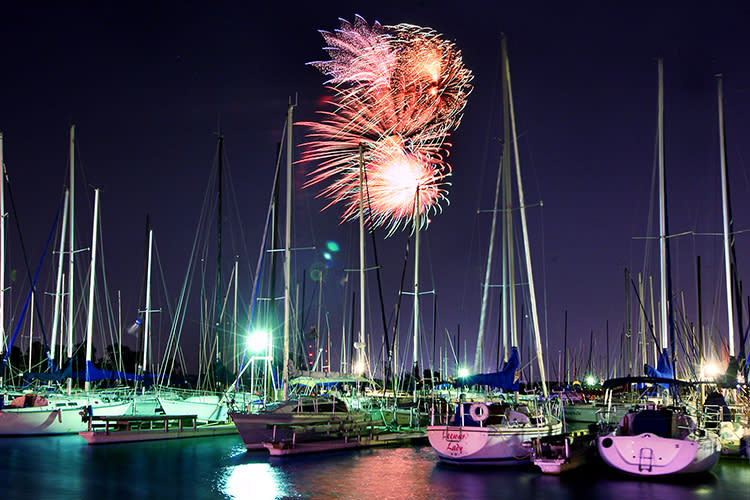 Spend a few hours or the entire day lakeside. No matter how long you choose to enjoy Grapevine, don't forget to bring everything you need to celebrate! Here are some things you'll want to include on your trip: blankets and chairs, bug spray, sunscreen, an All-American playlist with your favorite crooners, swimsuits and towels, a camera to capture your memories, a cooler filled with your favorite food and drinks, fun red, white and blue decorations, sparklers for pre- and post-fireworks, a Bluetooth speaker to listen to the patriotic soundtrack and your favorite people, including, where allowed, your favorite tail-wagging furry friends.
As always, you can refer back to our Friday Night Fireworks page for more information, maps with prime viewing locations and directions. Tag us on social media using our handle @VisitGrapevine or our hashtag, #GrapevineTX, for the chance to be featured.
We wish everyone a safe and Happy Fourth of July! Cheers, y'all!