Spring Break is easy in Grapevine, Texas.  Featuring two unique tourist centers only 3 miles apart – GRAPEVINE HISTORIC DISTRICT and GRAPEVINE MILLS, and conveniently located between Dallas and Fort Worth, Grapevine is the perfect place to take a break, play and reconnect with your family.  Here's a list of our favorite family events and things to do in Grapevine for Spring Break 2022. 
GRAPEVINE HISTORIC DISTRICT 
At the heart of Grapevine is its Historic District – a thriving center of community and creativity with classic comforts that take you back to a simpler time.  In addition to unique shopping boutiques and places to eat, enjoy attractions that bring history to life with hands-on activities and things to do for "kids" of all ages. 
Step back in time with a nostalgic ride on the Grapevine Vintage Railroad, offering unique experiences on authentic 1920s Victorian train coaches.   
Hobo Camp Trains (March 14-19)

Experience the daily life of the railroad hobos – those who rode the rails looking for work from the period between the Civil War and World War II.  Learn about the camp culture, communication symbols, and other fun facts on these popular, one-hour train excursions. 
Cotton Belt Route Excursion (March 12-13, 20)

Travel along the Historic Cotton Belt Route between Grapevine and the Fort Worth Stockyards and experience the Great Train Heist! Keep an eye out for those greedy outlaws on board and help railroad detectives solve the mystery of who robbed the Grapevine Vintage Railroad.  Upon arrival in Fort Worth, passengers will have the opportunity to explore the Stockyards before re-boarding to return to Grapevine.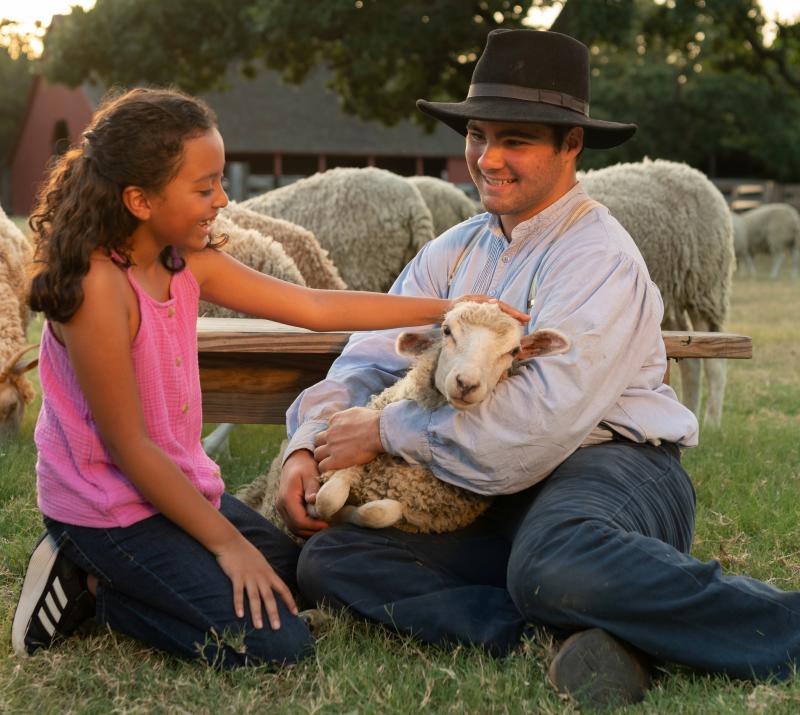 Immerse yourself in 19th-century farm life at historic Nash Farm where an original 1869 farmhouse, historic barn, and other structures have been preserved and Grapevine's early farming traditions are still practiced.  Visit sheep, turkeys, chickens, and Leroy the Barn Cat, while exploring the farm grounds and historic structures.  Open daily 9 a.m.-5 p.m. 
Spring Break on the Farm (March 12-20)

Life on the Farm isn't all work.  Join us each day for 19th-century crafts and games, including marbles and tops; sewing, yarn doll, toy sheep and paper flower crafts; learning knots, ropemaking, and leatherwork; baking cookies, and more.  Different activities are offered daily from 10 a.m.-4 p.m.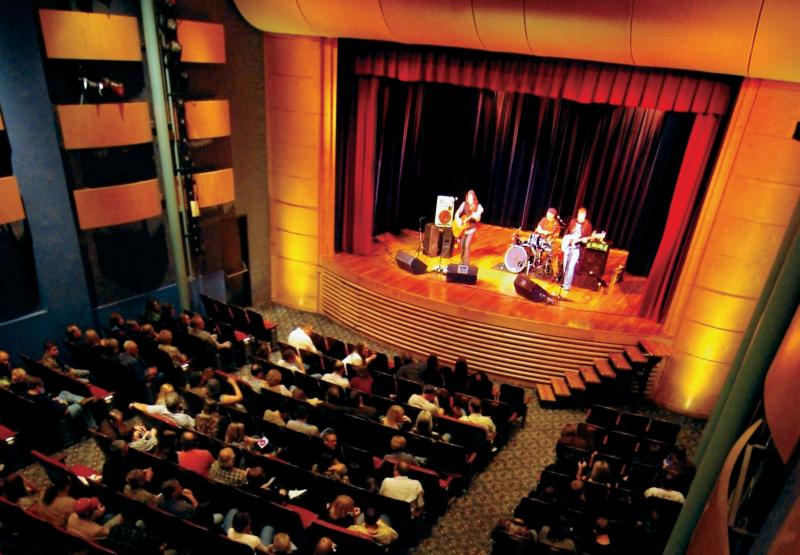 The jewel of Main Street, the Palace Arts Center provides visitors a unique opportunity to experience the warmth of downtown's turn-of-the-century atmosphere in its beautifully restored art deco-styled theaters.   
Live Theater (March 10-13)
The Palace Arts Center kicks off Spring Break with a live production of Disney's Beauty and the Beast presented by Upright Theatre Co.  
Classic Movies (March 14-18)
During the week, view classic, family-friendly movies on the big screen at the Palace Theatre.  Classic, blockbuster films such as Despicable Me, Monsters Inc., Harry Potter & the Sorcerer's Stone, and E.T. will be shown Monday through Friday at 10 a.m. and 2 p.m. 
Spring Break Cartoons & Crafts (March 14-18)
For the little ones, more movie fun will be available at the neighboring Lancaster Theatre.  Each day at 10 a.m., a classic cartoon such as The Smurfs and Scooby-Doo! will be shown in a family-friendly setting.  While watching the cartoon, kids can make a fun craft and enjoy a snack of popcorn and juice. 
Food and Treats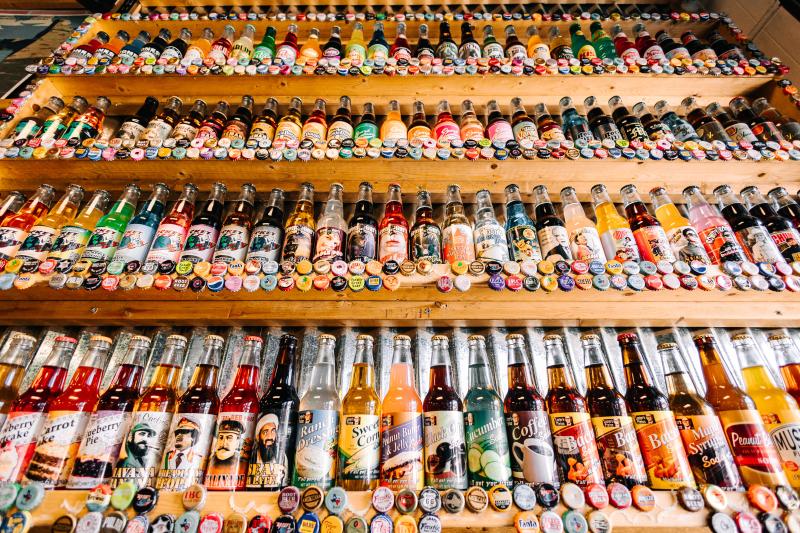 When hunger strikes, the Grapevine Historic District offers visitors an eclectic mix of options from international cuisine to delis and good old-fashioned comfort food.  And for those snack attacks? The nostalgic candy and soda mecca, Rocket Fizz, Kilwin's old-fashioned confectionery and ice cream shop, Judy Pie, and Dr. Sue's Chocolates are sure to delight every sweet tooth. 
Grapevine Mills is North Texas' largest shopper-tainment venue with popular family attractions, modern entertainment, restaurants, and shopping all in one easily accessible, parking-friendly location.  Here are some of the best things to do with families in Texas during Spring Break.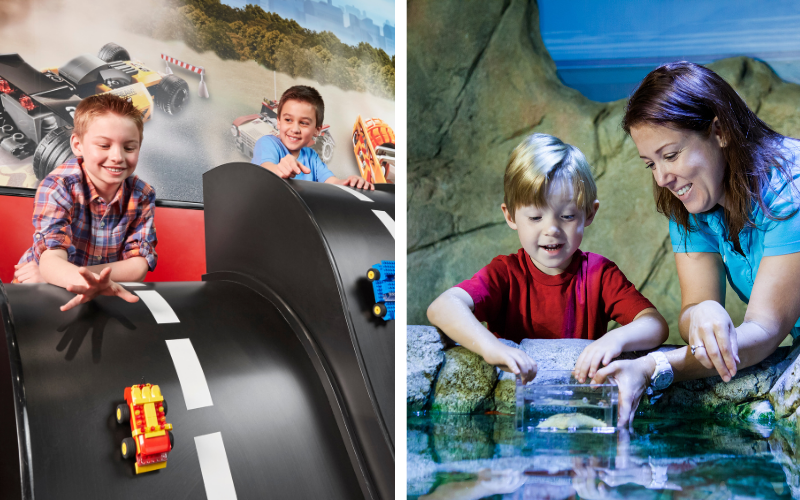 Conveniently located right next to each other in Grapevine Mills, LEGOLAND® Discovery Center and SEA LIFE Grapevine Aquarium offer families hours of entertainment.  Adventure awaits at LEGOLAND® Discovery Center with Lego-themed rides, the Lego® 4D Cinema, the Great Lego® Race VR Experience, and several hands-on play areas, including Space Mission, the new out-of-this-world intergalactic building experience.  At SEA LIFE Grapevine Aquarium, you'll experience Texas' only 360° ocean tunnel and find animals from 280 species including rescued sea turtles, mesmerizing jellyfish, sharks, rays, seahorses and more. 
For pre-school kids, nearby Peppa Pig World of Play offers 14 themed areas of free-roaming, indoor play that will spark the imagination of little piggies as they laugh, learn and play! 
Tweens and teens will enjoy Belong Gaming Arenas, The Escape Game, Round 1 Bowling & Amusement, Corky's Gaming Bistro, and AMC Dine-In Theaters 
No trip to Grapevine Mills is complete without a dining experience at North Texas' only location of Rainforest Café.  Part adventure, part restaurant, and wholly entertaining, the Rainforest Café is an exciting thrill for all ages. Wild times await in a decorative jungle with animatronics and a menu of delicious American and tropical fare.  
Around Town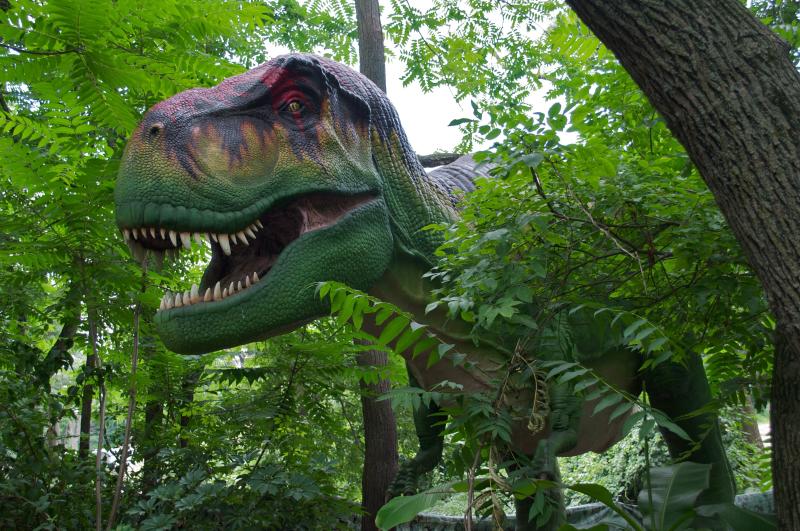 The dinosaurs return to Grapevine this spring at Prehistoric Park. Learn about Grapevine's prehistoric past while roaming the newly-expanded exhibition of animatronic dinosaurs. Enjoy hands-on activities and dinosaur encounters, including the popular Dinos After Dark exhibit.
CONVENIENT HOTELS 
Grapevine offers visitors 20 convenient hotels, including two resorts – Gaylord Texan Resort, currently featuring Once Upon a Spring events and activities, and Great Wolf Lodge Texas Waterpark Resort, currently offering a variety of Spring Breakout events; several affordable hotels within walking distance of Grapevine Mills; and Hotel Vin, Grapevine's newest boutique hotel in the heart of the Grapevine Historic District.