Sometimes, the best things in life are hidden in plain sight. Last year, roughly 60 million people passed by perhaps one of Grapevine's finest restaurants and not known what was waiting for them just on the other side of baggage claim.
Located inside Terminal D at Dallas Fort Worth International Airport, the Grand Met's first and foremost priority is exceptional customer service. Whether you want a meal before or after your flight or just want to check-in for a lovely dinner with friends or family, the Grand Met is open to serve their guests seven days a week. No boarding pass? No problem! That's the best part. Visitors to the Grand Met will receive complimentary parking in the Terminal D garage for up to three hours. That's plenty of time for a lovely dinner, dessert and maybe a glass of wine from their wine wall that has 972 temperature controlled bottles to choose from.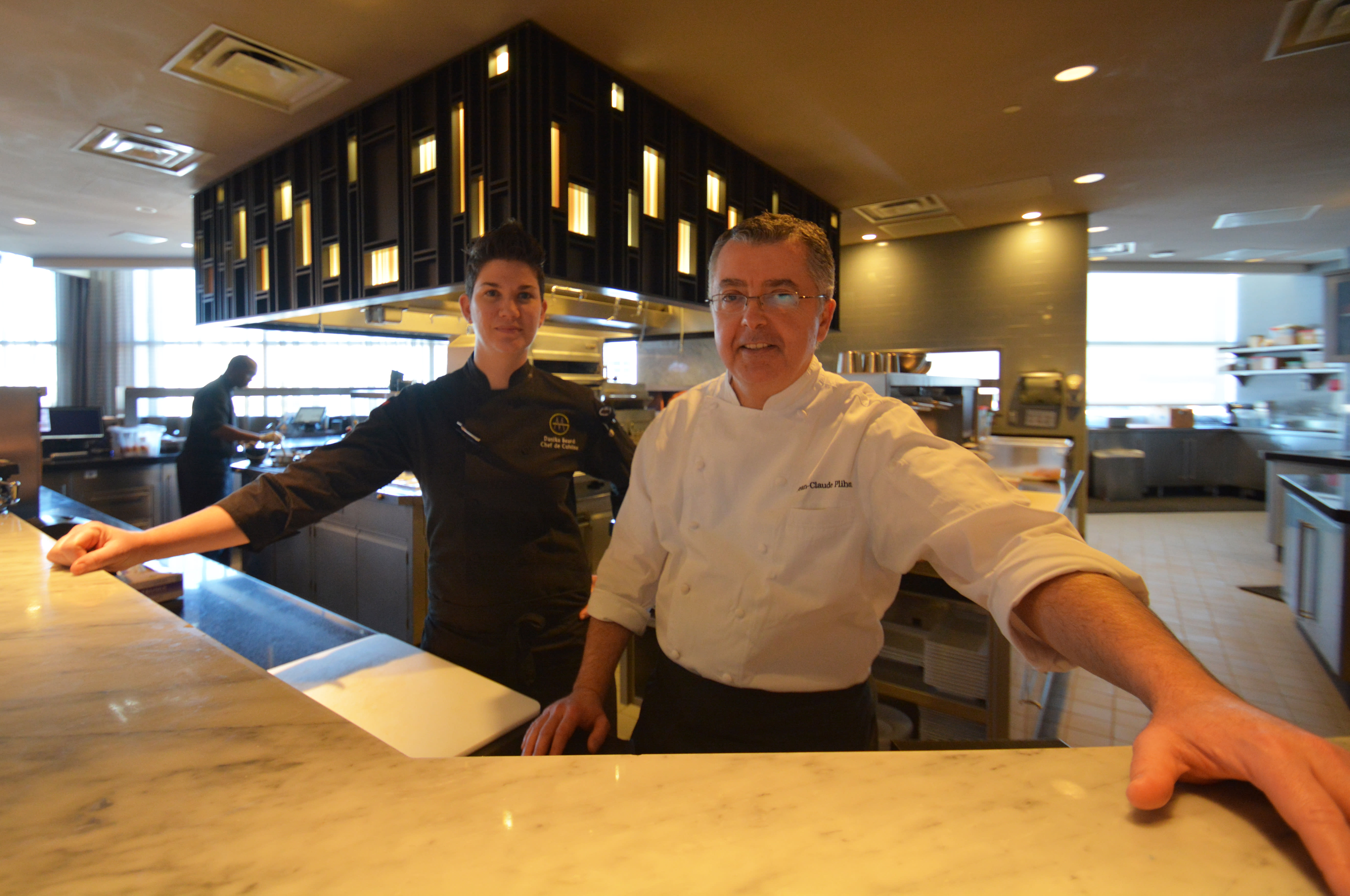 Naturally, it starts with the chef. Chef Jean-Claude Plihon has traveled and prepped the finest fare all over the globe. He's the maestro. An artist. A conductor. He's the point guard that adds a little bit of magic to everything he touches. And yes, he's French.
"Our food has a global influence. We also look at local farmers to supply us with ingredients that will help us create a seasonal menu throughout the year," says Plihon.
Phihon and his team regularly visit farms to see, touch and taste the products straight from the source. This attention to detail, no matter how small, is why every plate is inspected and served to perfection.
"The food has to have a 'wow' factor when it gets to the plate."
But it's not just the million dollar state-of-the-art kitchen that keeps the Grand Met afloat. It begins with the people. Director of Food & Beverage, Matthew Brink, trains his staff to be culinary magicians. As an extension of the kitchen, the Grand Met staff doesn't just serve their guests. They anticipate their needs and have a firm grasp on exceptional hospitality.
"I want people that are animated. That are creative. That are memory makers," said Brink as he explained how he delivers the best customer service product all year long. "People will remember an experience and that's really what this entire restaurant is."
During my visit, Chef Philhon and his staff prepared popular items on their menu that featured influences from the Mediterranean and Pacific Rim. Let's dig in, shall we?
I started out with a bowl of their seasonal Texas Pozole soup that was filled with tasty shredded chicken, avocado, cilantro and pickled onion. You know it's a good bowl of soup when you can pick out the flavors with every bite. Although this was just a starter, the soup packs enough punch of flavor to hold you over if you're looking for a light lunch. 
Next up on the list was an assortment of faves including the Steak Salad, Carnita Tacos and the Fried Shrimp Sandwich. My journey began with the Steak Salad and I found myself going back and forth between plates. Even my fork had a hard time deciding on a favorite! The seared steak with parmesan and chimichurri sauce was the bees knees. Mix that with the tacos and it was enough to send you into foodie heaven. Kid you not, I could have closed my eyes and believed I was being served street tacos from the heart of Mexico City. As a native taco-lovin' Texan, my taste buds understand the difference between the real players and the imitators. These tacos with shredded pork, red cabbage slaw and pickled onion were the real deal. The good eatin' didn't stop there.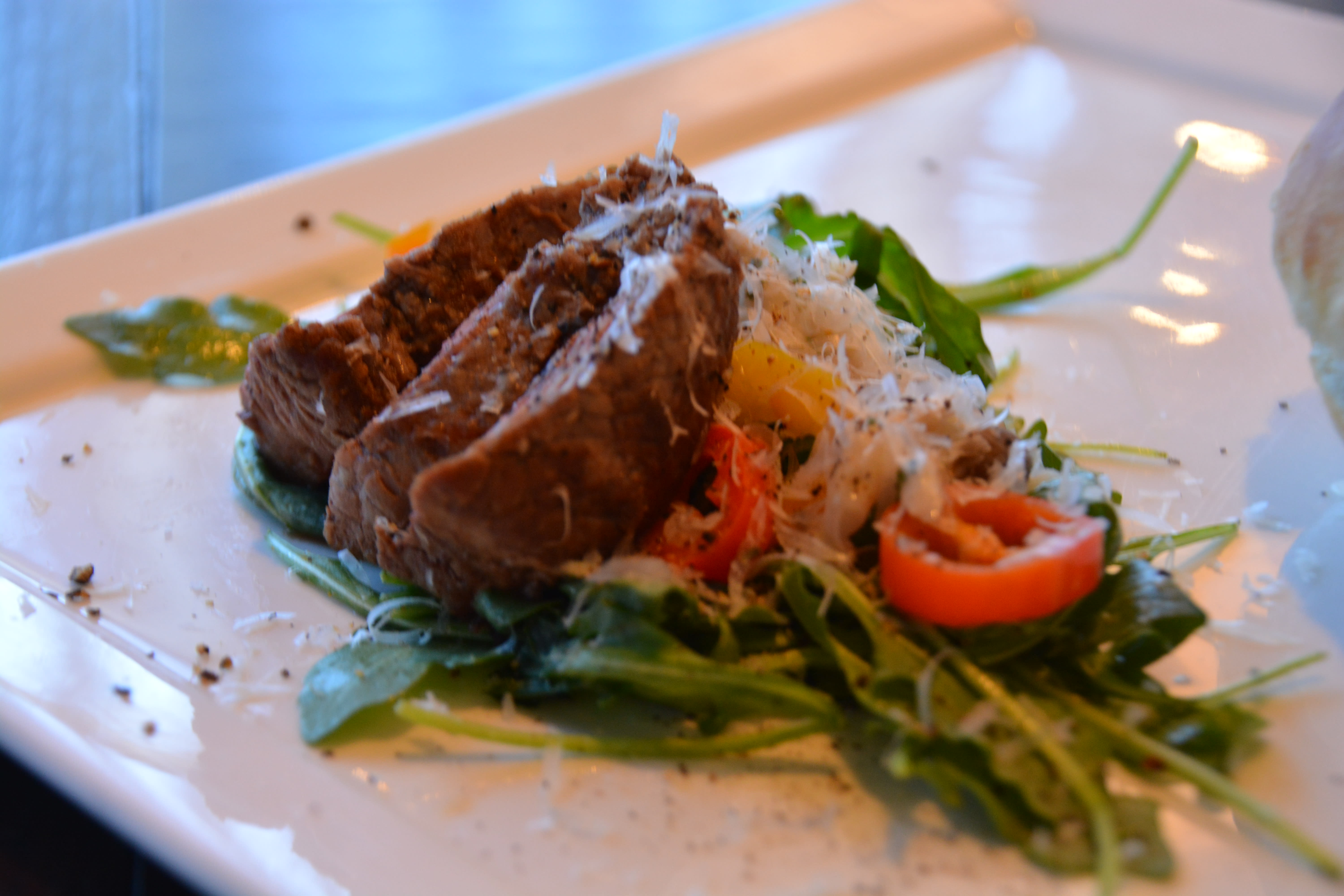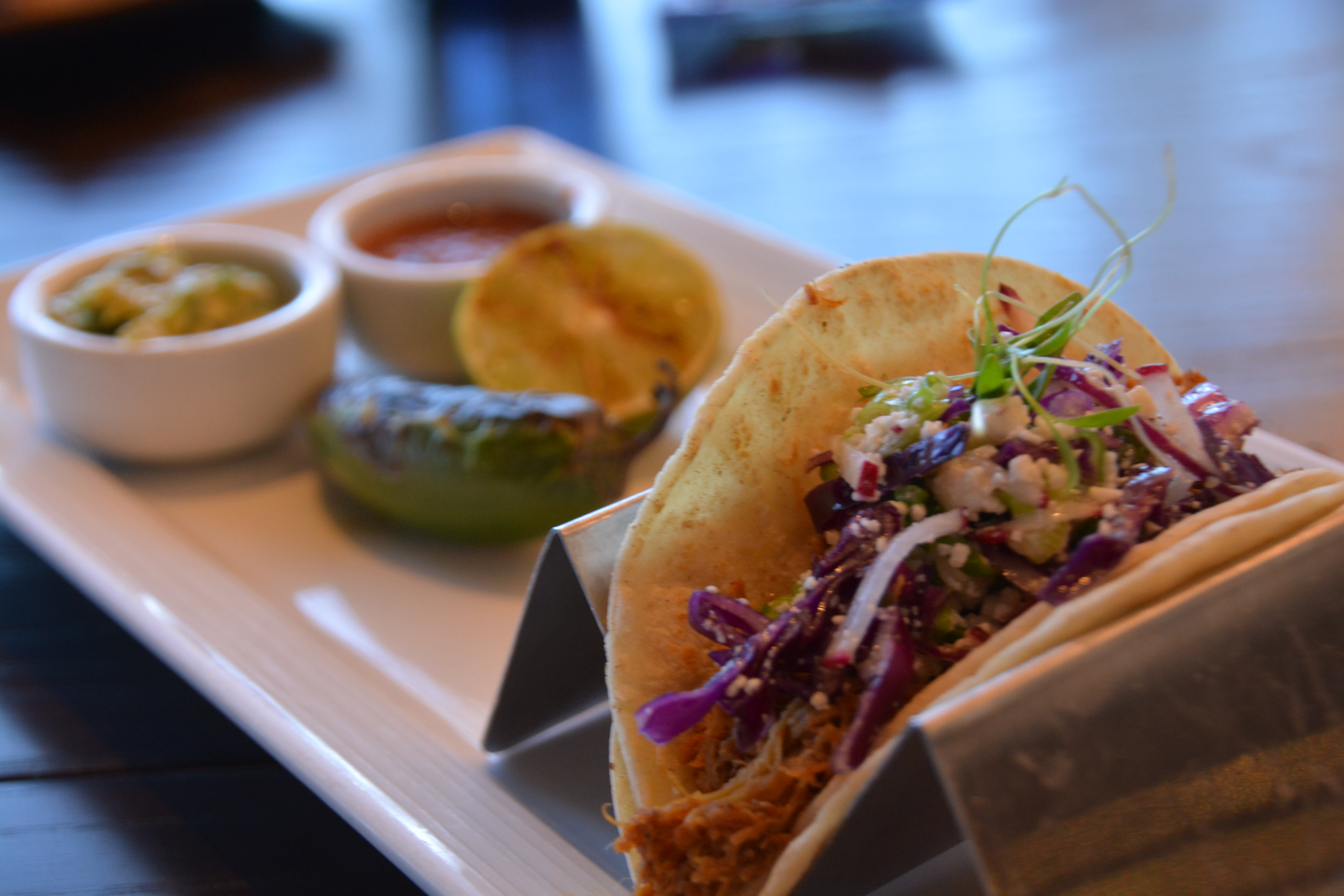 I had to have the Fried Shrimp Sandwich. I was told that it was a must, so I followed my orders and marveled at the beauty that was placed in front of me. The menu says jumbo shrimp and they weren't kidding. This sandwich was packed with shrimp that tasted like it was just plucked out of the sea. Mix that with pickled veggies, chipotle aioli and mixed green between a Kaiser roll and you got yourself a sandwich that is out of this world good!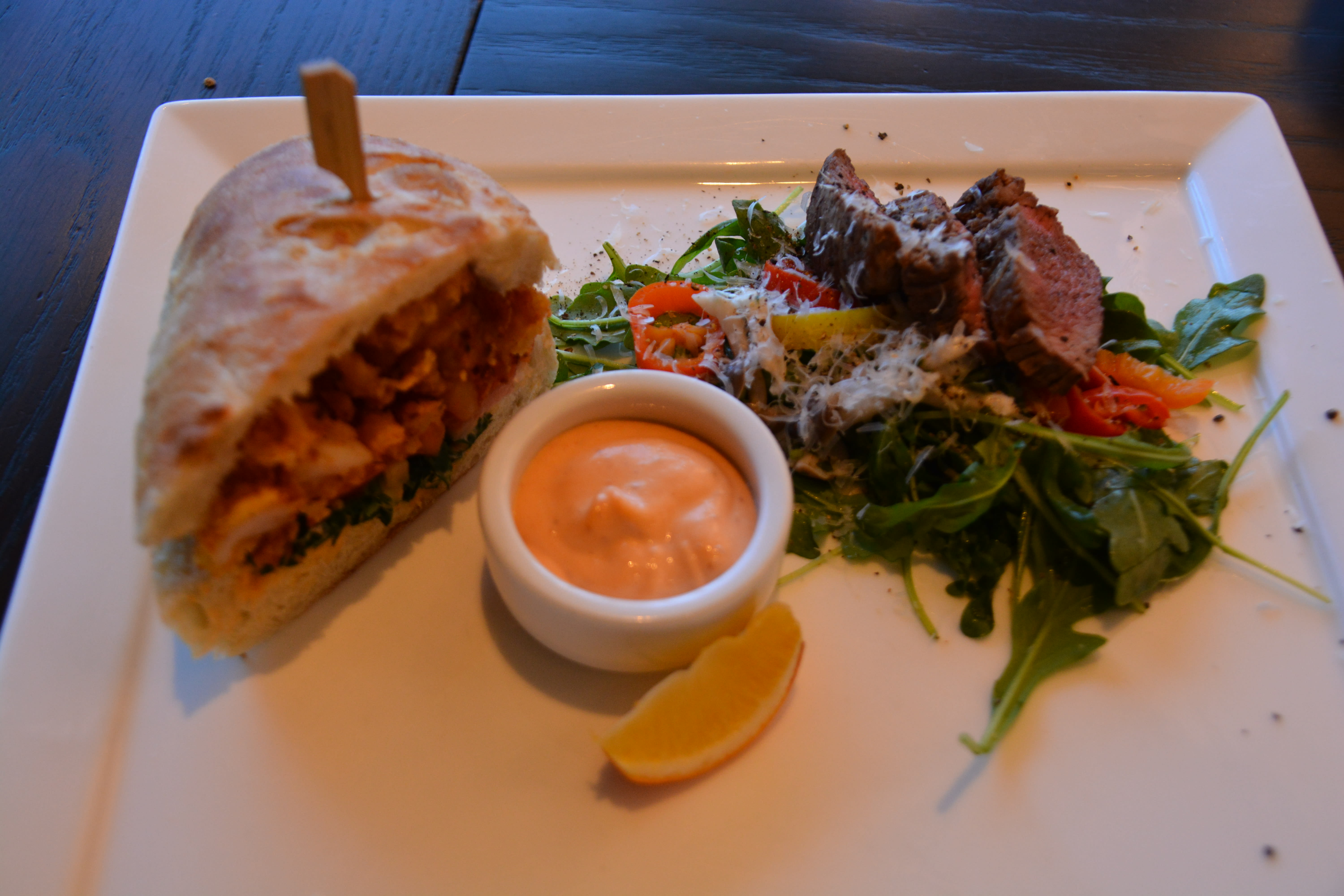 By the time I placed my fork down for the final time and the napkin on the table, my mind started to race in anticipation of my next visit. At the very core of my experience, my needs were not only met but they were exceeded. From the smiling face of our bubbly waitress to the sweet desserts that tempted me at the end of the meal, I enjoyed it all.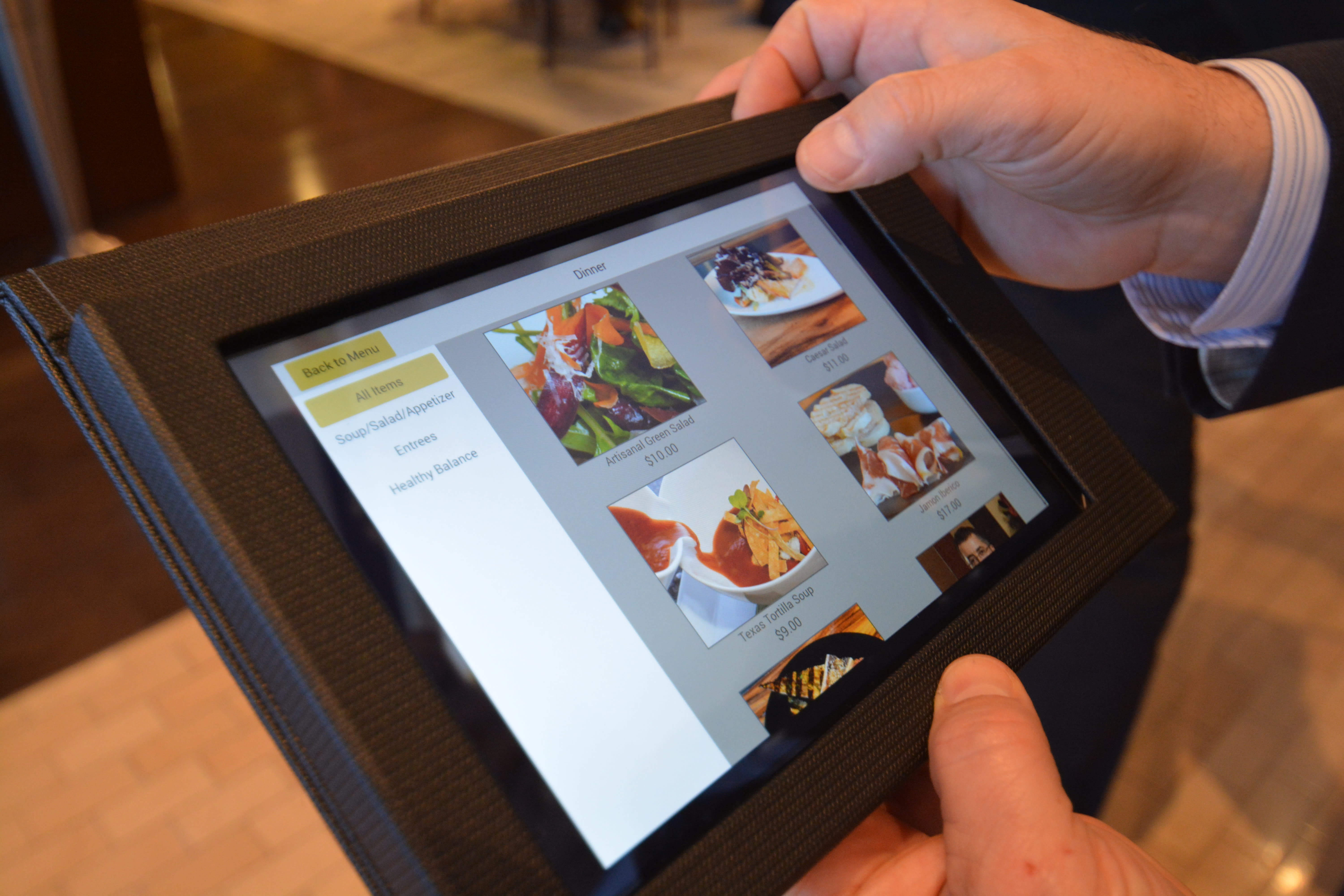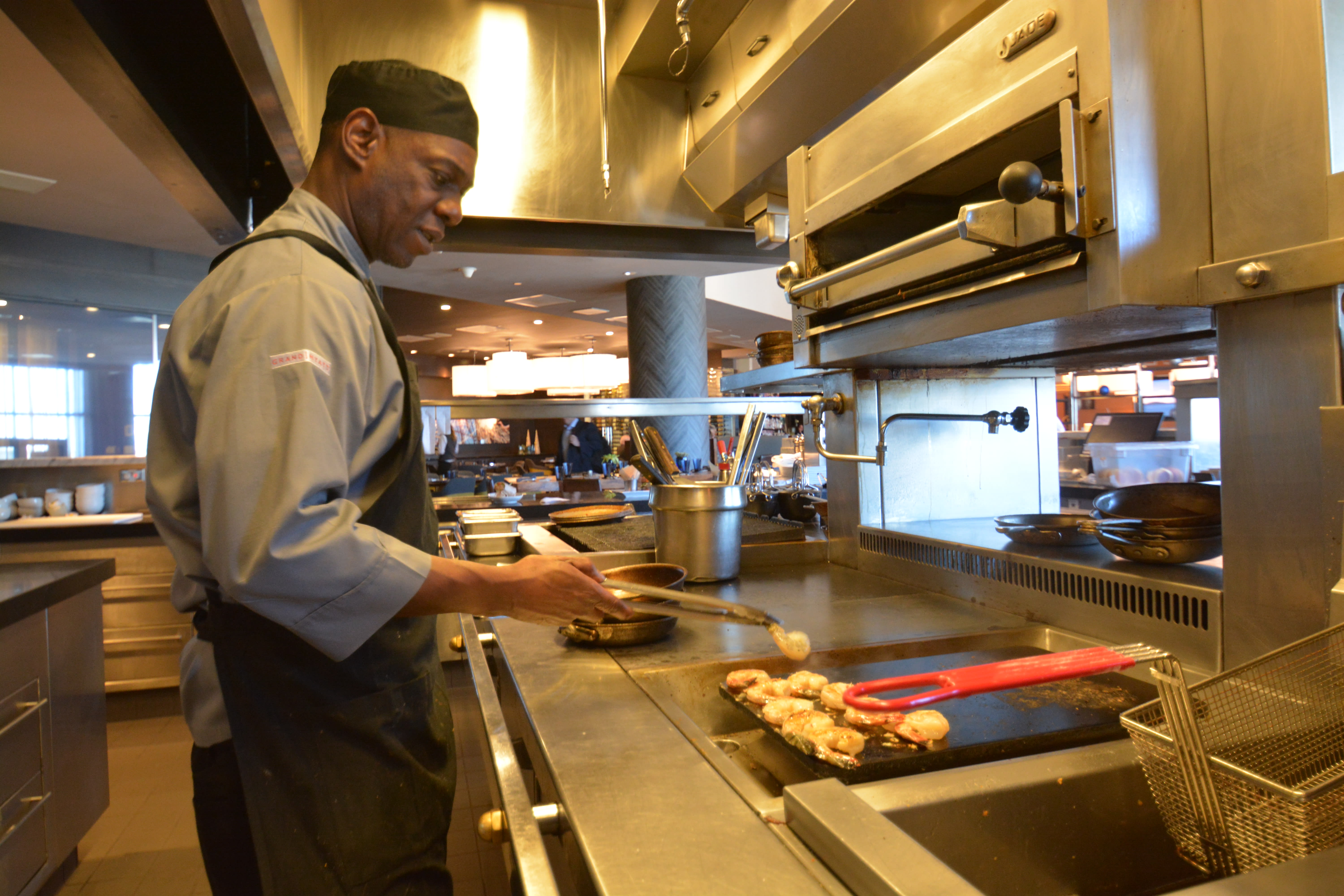 You can take away the hustle and bustle of one of the world's busiest airports. You can remove the luxurious hotel out of the equation. At the end of the day, the Grand Met stands alone as one of the tastiest restaurants around. Bon appétit!