Make memories in Grapevine this July. Families and friends can enjoy an array of unique experiences, from the excitement of a high seas adventure at SEA LIFE Aquarium to a spectacular July 4th Fireworks Extravaganza, relaxing 1920s Ice Cream Social at Nash Farm, recreation on Grapevine Lake, and more. Here are some of our favorite summer experiences and events happening in Grapevine this July.
While you're at it, whether you're looking for a day trip, vacation or staycation, you can't go wrong with an overnight stay at one of Grapevine's wonderful resorts and hotels.
Celebrate America's Birthday at the 40th Annual July 4th Fireworks Extravaganza
July 4 – 9:30 p.m.
Bring the whole family to Grapevine Lake for the 40th Annual July 4th Fireworks Extravaganza! A spectacular fireworks display—complete with 800-foot-high scrambling comets, falling leaves, color-changing peonies and more, choreographed to patriotic music—will light up the sky for just under 20 minutes. Stunning views can be found along Grapevine's lake parks, marinas and the parking garage at Hotel Vin adjacent to Grapevine Main Station.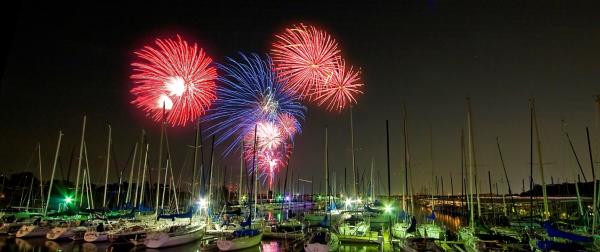 Hunt for Golden Treasure at SEA LIFE Grapevine Aquarium
Now through August 14
Avast me hearties! Captain Careless and his crew of salty sea dogs have taken over SEA LIFE Grapevine Aquarium and they want you to join them for a high seas adventure. Follow the pirate activity map through each exhibit, and find treasure waiting for you at the end. Search the touch pool to see if you can find a gold doubloon, or try your hand at "Pin the Patch on the Pirate," along with more swashbuckling fun.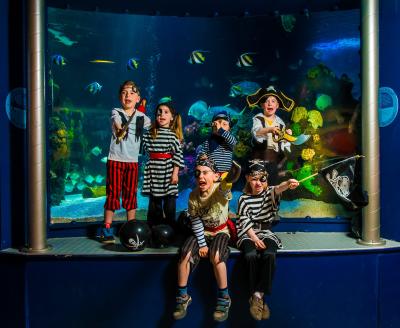 Experience Planes and Trains on a Transit-Themed Tour
Fridays through August 12
Enjoy a new fun-filled educational activity for the whole family: the Planes and Trains Guided Tour package. You'll start at Grapevine Visitor Information Center, located at 815 S. Main St., and head to the top of the Observation Tower, to watch airplanes take off and land and hear about the history of DFW International Airport. This is followed by a guided stroll through the 1888 Cotton Belt Train Depot and a one-hour excursion on the Grapevine Vintage Railroad—where an old-fashioned train robbery is rumored to take place. From there, you'll take a chartered ride on the Grapevine Visitors Shuttle down Historic Main Street, past the 9/11 Memorial, to Founders' Plaza Airport Observation Area at DFW International Airport runway to watch aircraft from around the world take off and land. You might even hear a radio broadcast of air traffic control from the tower as pilots take off and land.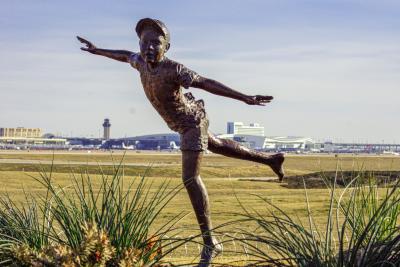 See Shakespeare in the Park's Much Ado About Nothing
Fridays and Saturdays in July – 8 p.m.
Immerse yourself in the magic of theatre under the stars at Grapevine's first-ever Shakespeare in the Park. Teaming up with Grapevine Parks and Recreation, Oh Look Performing Arts Center will perform the beloved Shakespeare classic—Much Ado About Nothing—at the Grapevine Botanical Gardens. Bring a blanket and chairs.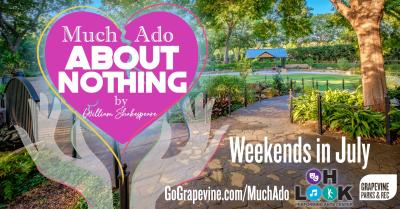 Enjoy Grapevine Lake with Rentals and Charters for Water and Land
Summer fun starts at DFW Surf! Rent a paddleboard, kayak or bicycle and explore the water and land trails of Grapevine Lake. Looking for a little more power? Jet skis, boats and more are available for rent at Sam's Dock. Groups can enjoy a relaxing sailing charter at Black Watch Sailing.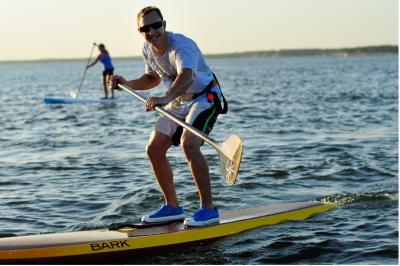 Explore the Grapevine Historic District
Anchored by Main Street, this walkable, preserved historic area is home to award-winning winery tasting rooms, outdoor patios, the Grapevine Vintage Railroad, Palace Arts Center, Grapevine Glockenspiel Clock Tower, one-of-a-kind shops, live entertainment venues, restaurants and art galleries. Not just a location, but more of a destination, it's easy to spend an entire day or weekend in this special area of Grapevine.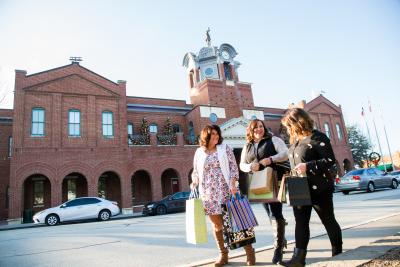 See Americana Roots Family Band: The Petersens
July 2 – 3 p.m. and 7:30 p.m.
Connect with your American roots at the Palace Theatre as you join The Petersens, an award-winning Americana Roots family band, for a live musical experience that will warm your heart. Based in Branson, Mo., the family has shared their music all over the world through tours and online video content. The band includes Ellen Petersen Haygood, an American Idol Top 48 finalist, on banjo and vocals, Katie Petersen on fiddle, Matt Petersen on guitar, Julianna Petersen on the mandolin, the Petersen matriarch, Karen Petersen, on the bass and the newest member and family friend, Emmet Franz, on the dobro.
Cool Off at a 1920s Ice Cream Social
July 9 – 7 p.m. to dark
Take a break from the heat and come to Nash Farm for the 1920s Ice Cream Social. Enjoy good old-fashioned, hand-cranked ice cream and lawn games. Picnics are welcome.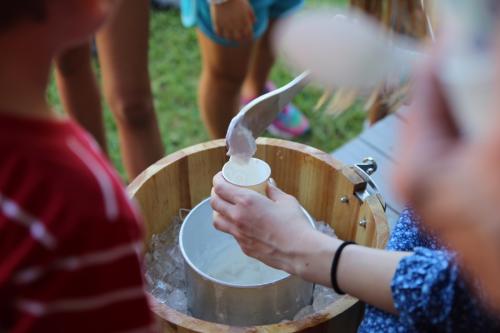 Connect with Your Inner Creative at Grapevine Urban Wine Trail and Craft Beverage Venues
July 12 through 14
Sip & Script at Messina Hof Grapevine Winery – Learn calligraphy while tasting your favorite Messina Hof wine. July 12, 6-7:30 p.m.
Mixology with Maria at Harvest Hall and Third Rail – Learn to make cocktails like the pros. July 13, 6-7:30 p.m.
Wine Glass Painting at Landon Winery – Hand paint a red, white and blue design on a pair of wine glasses while enjoying your favorite Landon Winery wine. July 14, 6 p.m.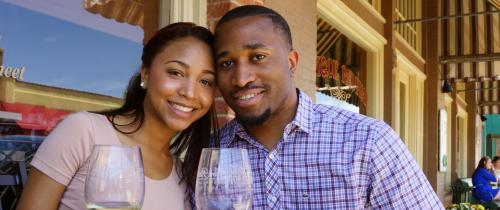 See Neil Diamond – The Tribute, Presented by Tribute Masters
July 23 – 3 p.m. and 7:30 p.m.
America's No. 1 Neil Diamond Tribute Artist is coming to the Palace Theatre in Grapevine for Neil Diamond – The Tribute, presented by Tribute Masters. Veteran Las Vegas performer Rob Garrett is unparalleled in his portrayal of the legendary performer. Known as the "King of Diamonds," Garrett naturally captures the presence, passion and energy of this iconic performer in all his youthful Jazz Singer glory.