It's Summertime in Grapevine! Bring the whole family to Grapevine this June for exciting indoor and outdoor adventures featuring water parks, lake trails, pirates and princesses, unique heritage events, live performances, interactive mystery experiences and more. Here are some of our favorite summer experiences and events happening in Grapevine.
Whether you're looking for a day trip, vacation or staycation, you can't go wrong in Grapevine. Plan your overnight trip here with a stay at one of Grapevine's wonderful hotels.
Experience Gaylord Texan's Summerfest of More
Now through September 5
Create your summer of more with extraordinary experiences at Gaylord Texan Resort. Enjoy 10 acres of waterpark fun at Paradise Springs, with a giant lagoon, winding waterslides and a lazy river. Take to the High Seas with Lone Star Circus in Summer of Cirque: A Pirate's Adventure! Enjoy pirate and princess-themed activities for the whole family, including The Princess' Shiny Stash Scavenger Hunt, the Pirate and Princess Academy interactive musical, and Pirate and Princess Art Studio. Swagger to the dance floor for a Pirate Dance Party on Saturday evenings. Experience live animal encounters or participate in an augmented reality Wildlife Rescue. Relax and enjoy live entertainment and breathtaking waterfront views at Glass Cactus.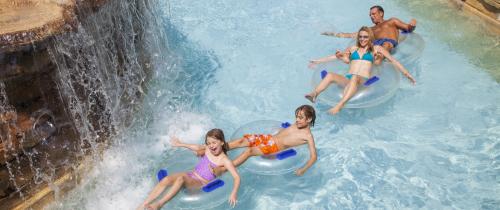 Blaze New Trails with Summer Camp-In at Great Wolf Lodge
Now through August 28
Bring your pack to recharge and relax together while enjoying some active fun during Summer Camp-In at Great Wolf Lodge, and create family memories that will last all summer long. Special activities include the Splash & Dance Pool Party, Wolfercize, Summer Games and a Campfire Ceremony. Earn merit badges for participating in Summer Camp-In events to achieve the greatest title a camper could have – Trailblazer!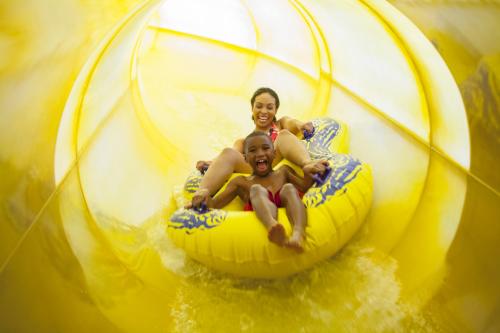 Pirates AHOY! at LEGOLAND® Discovery Center
Now through August 14
Join the LEGOLAND pirate crew and take the ultimate pirate challenge through scavenger hunts to find buried treasure, team LEGO® builds, and more. You can even explore Pirate Beach at the outdoor splash pad.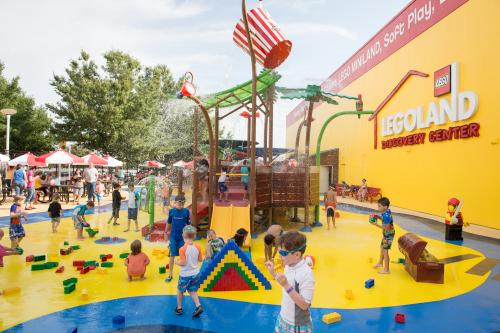 Splash into Summer at WhoaZone Grapevine
Now - September 5
10 a.m. - 6 p.m.
Jump. Slide. Splash. Bring the family and enjoy a fun-filled adventure on an action-packed, floating obstacle course, providing hours of high-energy fun for swimmers ages 7+. Younger swimmers (ages 4-7) can also join in on the action on the KidZone floating obstacle course. Not a thrill-seeker? Relax under rented shaded seating.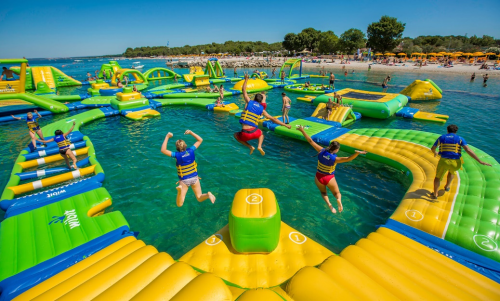 Celebrate Dad on a Father's Day Train
June 18 - 19
Say thanks to Dad for keeping you "on track" on one of our family-friendly Father's Day Trains. Travel along the Historic Cotton Belt Route to Stockyards Station in Fort Worth and explore the Stockyards before returning to Grapevine. While on board, keep an eye out for the Great Train Heist and help railroad detectives solve the mystery of who robbed the Grapevine Vintage Railroad. Dads will receive a commemorative Father's Day gift to celebrate their special day.
Solve a Lone Star Murder Mystery at Texas Star Dinner Theater
Fridays and Saturdays
7:30 p.m.
Come to the Texas Star Dinner Theater for an evening you won't forget, complete with a delicious dinner and dessert, a well-stocked cash bar, and a side-splitting show. Immerse yourself in an award-winning 90-minute murder mystery dinner theater performance set in the 1880s wild west of Texas. Test your investigation skills and solve the murder mystery. Take photos with the cast after the show to round out a great night of fun.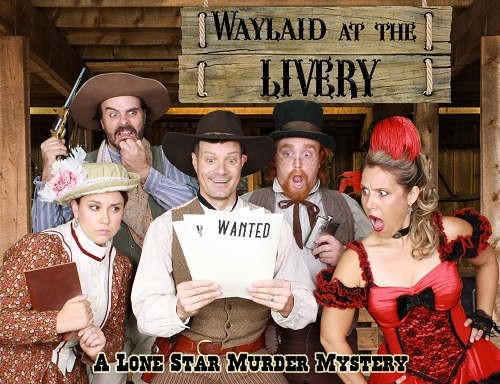 Explore Grapevine's Lake Trails
Hike, bike or paddle on one of Grapevine's land or water trails and you will soon forget you are in the middle of a 6.5 million-person Metroplex. Our favorites include the Northshore Trail which is one of the most popular hiking and biking trails in North Texas due to its exciting challenges and rewarding lake views, Lakeview Trails with its prairie grasses and shoreside hills offering a treasure of native biodiversity, and three paddling trails that take you past beautiful shoreline scenery providing varying lengths for paddlers of different skill levels.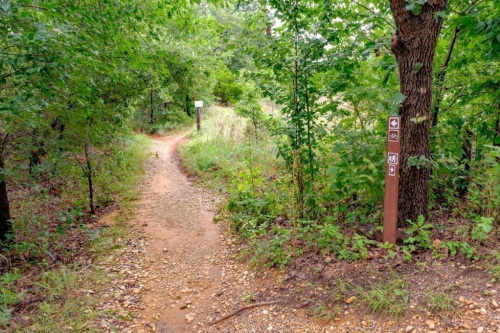 Have an "Udderly" Good Time at Nash Farm's Dairy Day
June 4
10 a.m. - 12 p.m.
In the "mooo-ed" for summer fun? Cool off at Nash Farm's Dairy Day. Learn about 19th-century dairy processes, including cheese making, butter churning, hand-cranked ice cream and more. Other activities throughout the event include wagon rides; interactions with heritage animals, such as sheep, turkeys and chickens; shopping at the Nash Farm Store; and tours of the Historic Farm House. Can't make it? No problem, make sure to follow Nash Farm for more events throughout the year.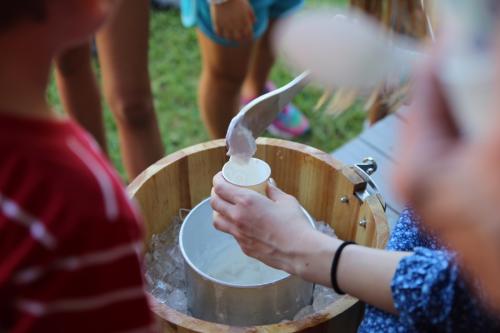 Sweet Baby James – America's #1 James Taylor Tribute Artist
June 16
7:30 p.m.
Sweet Baby James returns to Grapevine with his popular acoustic "Walking Man" show. Join us at the Palace for the timeless music of legendary singer-songwriter James Taylor, with a performance you have to hear to believe. Bill Griese (aka "Sweet Baby James") sounds so much like Taylor vocally and plays his signature guitar style so faithfully, you can close your eyes and imagine you're listening to the legend himself.
Figure Out Who Done It At "Mystery in the Park"
June 17 - 18
4:30 p.m. and 7 p.m.
Join Grapevine Parks & Recreation and Grapevine Escape at the Botanical Gardens to figure out WHO DONE IT!?!? Play detective and roam through the gardens to find out who the real culprit is. There will be two plot lines to choose from – Fidget PI, for all ages, and Take a Chance, for ages 13 years and older. Must register by June 15.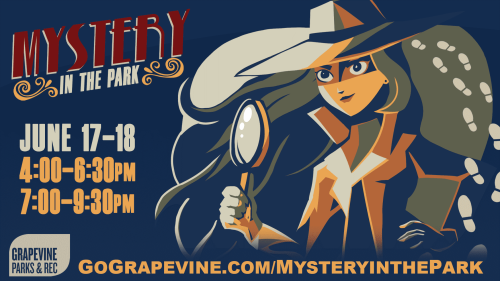 Will Hearn's The Grand Ol' Americana Show
June 30
7 p.m.
Come to the Palace Theatre for The Grand Ol' Americana Show, a one-of-a-kind tribute to the All-American Summer, celebrating the culture, comedy, and music that define the American spirit. Hosted by Will Hearn, the show features internationally-touring Americana standout group Blue Water Highway, the Liberty Radio Orchestra & Gospel Singers, and the best entertainers in the Lone Star State.