The Wine of the Week is Sloan & Williams' 2014 Roussanne - Texas High Plains AVA!
We visited Sloan & Williams to find out what makes this wine so spectacular.
What type of wine is your 2014 Roussanne?
The Roussanne is a white wine.
How would you describe this wine?
Celebrated for its unique candy lemon drop flavors and delicate, herbaceous, tea-like aromas, it is without a doubt a wine that deserves more attention. We'd like to introduce you a wine of distinction, a wine that truly should be in the limelight. 100% Texas High Plains grapes, Texas pride!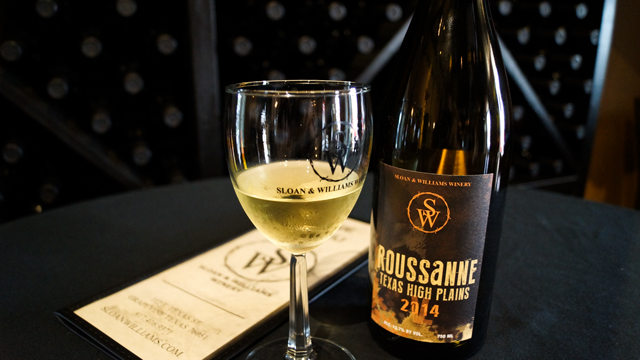 What types of food would you pair this wine with?
Roussanne pairs well with a wide variety of seafood dishes, especially shellfish and of course the most important dish of Southern France, bouillabaisse. Roussanne also pairs well with pate, roast chicken, pork, veal, cream sauces, spicy flavors, Asian cuisine and with a vast array of different soft and hard cheeses.
Can you share any fun facts about this particular wine?
Roussanne is one of those wines that is widely believed to experience a "dumb period" in its bottle development: a stage wherein it is "closed" and unyielding. That stage, for Roussanne, seems to lie between 3 or 4 years of age on to 7 or 8 years of age. (Drink early, or wait a good while.)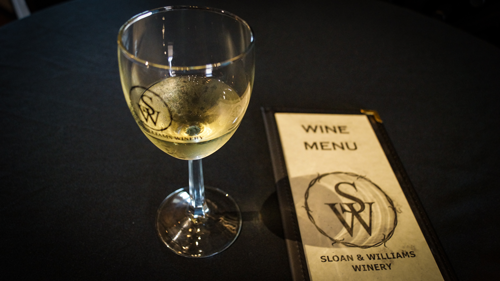 For a fun night with great wine, head on over to Sloan & Williams and give the 2014 Roussanne a try! 
Just the Facts:
Address:
112 E. Texas St.
Hours:
Sunday - Thursday, 1 p.m. - 9 p.m.
Friday - Saturday, 11 a.m. - 12 a.m.
Website:
sloanwilliams.com
Phone:
817-416-9371