Our Wine of the Week is Umbra Winery's Cabernet Sauvignon!
We went over to Umbra Winery to find out more about this spectacular new wine.

What type of wine is the Cabernet Sauvignon?
It is a delicious dry red made with grapes sourced from Washington and California.
How would you describe this wine?
The taste of the Cabernet Sauvignon is definitely chocolate with red currant and cherry.
What types of food would you pair this wine with?
Most any red meat would pair nicely with this bold wine as might a pork tenderloin with cherry compote. Then again, try it with dark chocolate for a deliciously sinful combination! We are partial to Dr. Sues Chocolate here in Grapevine.
Can you share any fun facts about this particular wine?
It's our latest release in 2015. It is a non vintage (NV) year as we blended 2010 Cab that had been aging in our barrels with some 2013 fruit rendering a nice complexity and depth to this soon to be favorite!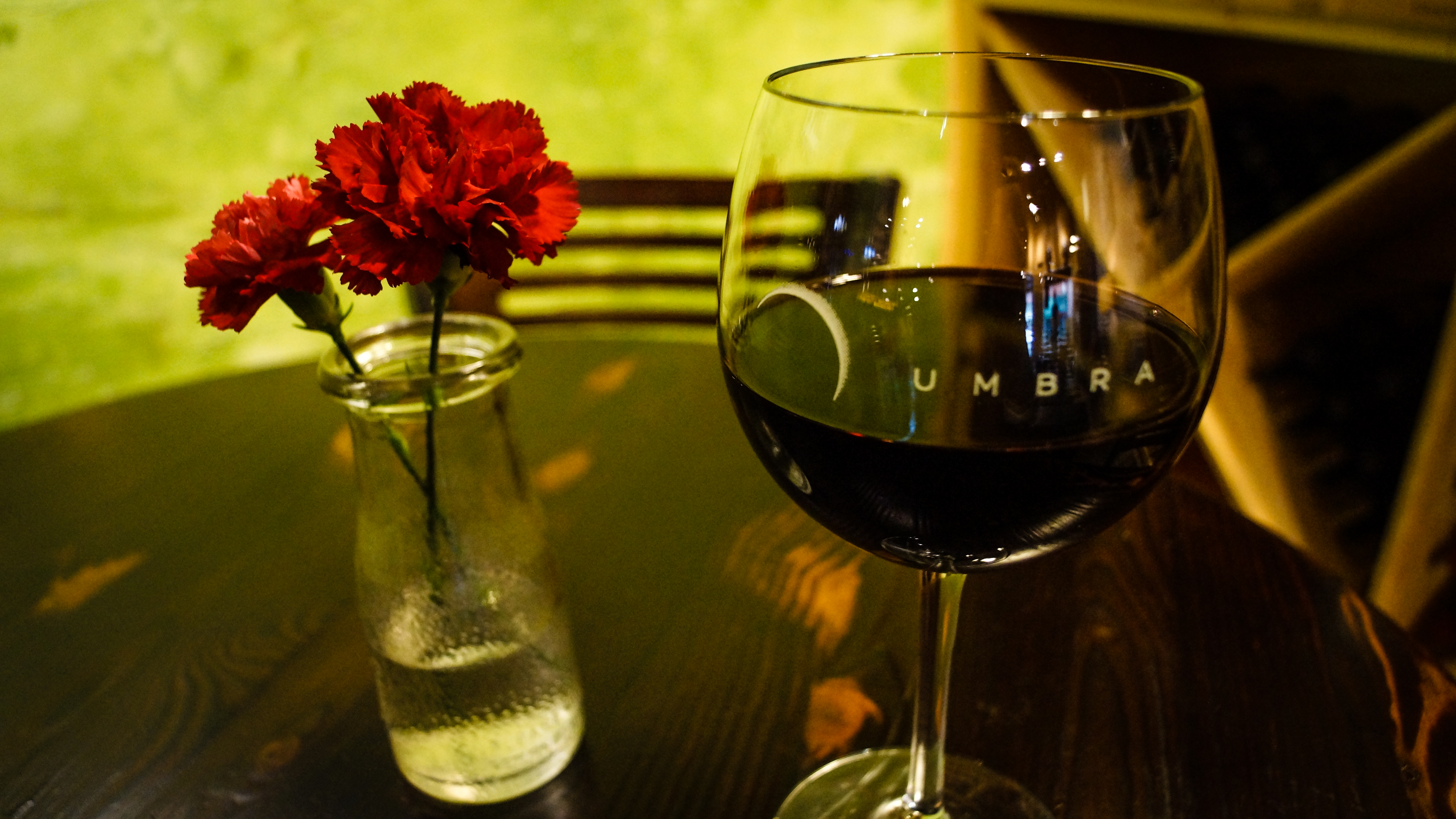 Be sure to visit Umbra Winery if you are looking for a great atmosphere and an even greater time.

Just the Facts:
Address:
415 S. Main St.
Hours:
Sunday - Thursday from 11 a.m. - 9 p.m.
Friday - Saturday from 11 a.m. - 11 p.m.
Website:
umbrawinery.com
Phone:
817-421-2999