Our Wine of the Week is Bingham Family Vineyards' 2014 Cloudburst!
We decided to head on over to Bingham Family Vineyards Tasting Room to learn more about their wine.
What type of wine is the Cloudburst?
The Cloudburst is a blended white wine containing 40% Trebbiano, 25% Vermentino, 20% Roussanne, 9% Viognier and 5% Chardonnay. 
How would you describe this wine?
Cloudburst is a crisp, dry wine that contains a hint of green apple, making it very light - perfect for a hot summer day in Texas.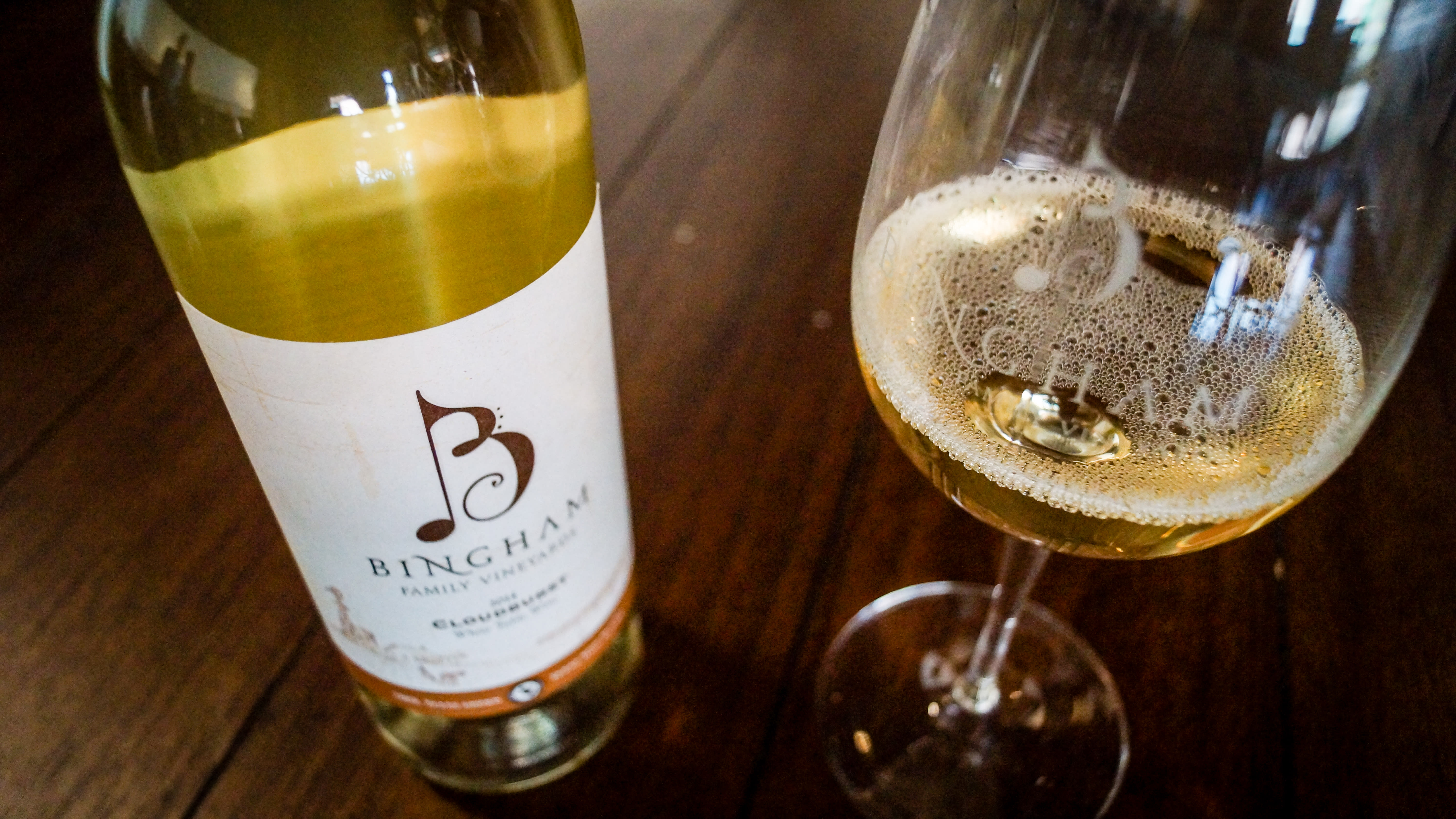 What types of food would you pair this wine with?
It goes great with almost anything, especially seafood and pasta. I love to have some along with my spinach fettuccine.
Can you share any fun facts about this particular wine? 
The wine's name came from how the clouds look in the clear sky when they roll in over the High Plains of Lubbock, Texas. 
Head on over to Bingham Family Vineyards Tasting Room on Main St. to taste Cloudburst for yourself! If you are interested in hearing more about the Bingham Family, they have a great online journal that talks all about their experience owning and running a winery.
If you can't get enough of that sweet, sweet vino be sure to check out the Urban Wine Trail in Grapevine, Texas.
Just the Facts: 
Address:
620 S. Main St.  
Hours:
Sunday - 1 p.m. - 5 p.m.
Tuesday - Thursday from 11 a.m. - 6 p.m.
Friday - Saturday from 10 a.m. - 8 p.m.
Website: https://binghamfamilyvineyards.com
Phone:
682-651-8668