Our Wine of the Week is Messina Hof's 2014 Private Reserve Pinot Noir!
We headed back to Messina Hof to find out more about this week's pick.
What type of wine is the Private Reserve Pinot Noir?
Pinot Noir is a lighter bodied red wine that has a very smooth finish.
How would you describe this wine?
The Messina Hof Private Reserve Pinot Noir 2014 is a light to medium bodied Pinot with balanced acidity, oak and fruit. We call it "approachability" because it tends to be a crowd pleaser with various levels of wine drinkers--not too oaky or acidic for most palates who may find tannins or oak a turn-off. Notes of black cherry are prominent in both the aromatics and the palate. The light body makes it a great choice even on warmer days.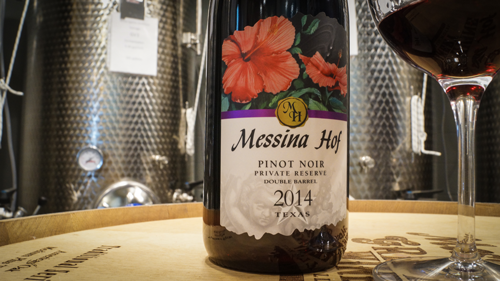 What types of food would you pair this wine with?
It pairs well with salmon and pork, but could hold up to even a steak or a burger. It's also a great starter to a meal with some fantastic cheese and fruit.
Can you share any fun facts about this particular wine?
Pinot Noir is not a varietal that can be compromised. It's thin skin adds to its finicky nature when growing in the Texas heat. Messina Hof was the first Texas winery to produce 100% Lone Star State Pinot Noir and it is a fantastic wine for warm weather sipping.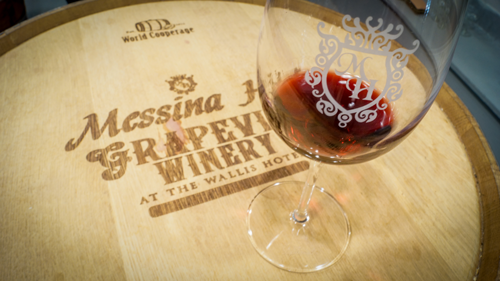 Make a trip to Main Street to give this fabulous glass of wine a taste!
Just the Facts:
Address:
201 S. Main St.
Hours:
Sunday - Tuesday, Noon - 8 p.m.
Wednesday - Thursday, Noon - 9 p.m.
Friday - Saturday, Noon - 11 p.m.
Website:
messinahof.com/grapevine
Phone:
817-442-8463