This week's Wine of the Week is 2014 Private Reserve Viognier from Messina Hof!
We popped on over to Messina Hof find out the scoop on this choice wine. 
[[endteaser]]
How would you describe this wine?
The Messina Hof Private Reserve 2014 Viognier boasts great viscosity with balanced acidity. Our Viognier goes through malolactic fermentation which simultaneously adds more weight to the wine while decreasing the acids. This allows the creamy aromas of the varietal to come forth and contributes to a pleasant mouth feel. The floral notes are front and center along with a distinct note of peaches and crème. This is a great wine for someone who likes the body of a nice Chardonnay, but may not like the heavy oak and vanilla notes that many Chardonnays may have.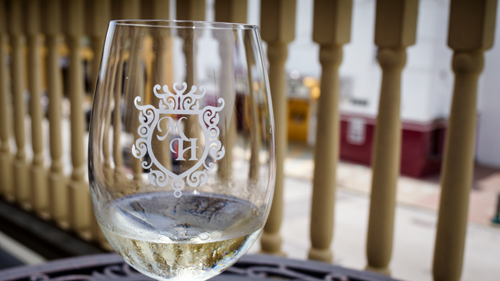 What types of food would you pair this wine with?
Viognier pairs great with spicy foods because it's natural aromatics and fuller style can hold up well against the heat and spice of those dishes. This makes it a very popular wine with numerous Texas cuisines including all styles of Barbeque or Tex-Mex.
Can you share any fun facts about this particular wine?
Viognier has found a new home in the state of Texas! This classic French varietal has flourished here in the lone star state due to its need for a long, warm growing season to come to full maturity. It has great natural aromatics that include fruits like peaches and pears, floral notes like violets and lilacs, and some slight minerality.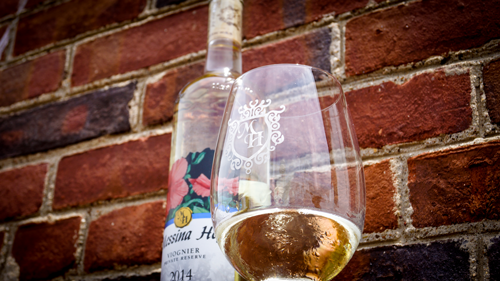 Head over to Messina Hof to try a glass of their Private Reserve Viognier for yourself!
Just the Facts:
Address:
201 S. Main St.
Hours:
Sunday - Tuesday, Noon - 8 p.m.
Wednesday - Thursday, Noon - 9 p.m.
Friday - Saturday, Noon - 11 p.m
Website:
messinahof.com/grapevine
Phone:
817-442-8463