Parades & Celebrations
It will be a memorable winter wonderland this Christmas in Historic Grapevine! Grapevine is the essence of holiday décor as the city becomes blanketed with millions of lights, enormous decorations and a whole lot more! With all of this, plus great shopping for everyone on your list, Grapevine truly is the Christmas Capital of Texas.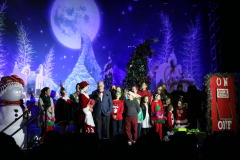 CAROL OF LIGHTS
Monday, November 22, 2021
4 p.m., show beginning at 7 p.m.
City Hall, 200 S. Main St.
Rediscover the magic of Christmas as we illuminate Historic Downtown Grapevine with our annual Carol of Lights show and street lighting on Monday, November 22 in the Christmas Capital of Texas! Celebrate the Christmas spirit with live performances, a spectacle of lights and breathtaking fireworks at City Hall beginning at 7 p.m. Show up early for family-friendly fun and savory food vendors starting at 4 p.m. Don't want to spend all day saving seats for the show? Take advantage of $5 reserved seating. Reserved seating sales begin Monday, October 25 at GoGrapevine.com. Free seating and standing room will also be available on a first-come, first-serve basis. 
Location: Grapevine City Hall.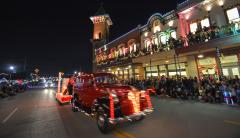 PARADE OF LIGHTS
Thursday, December 2
7 - 9 p.m.
Historic Downtown Grapevine
The Parade of Lights features more than 100 lighted floats and marching bands. Look for Santa Claus on the last float! Come early to claim your spot along Historic Main Street to watch this exciting holiday event.
Route: Northwest Highway at Main Street, Heading South on Main Street, to Dallas Road or Highway 114.
2021 Parade of Lights Float Application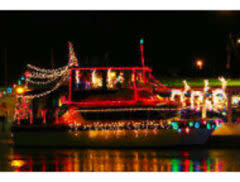 TWINKLE LIGHT BOAT PARADE
Saturday, December 4
5:30 - 8 p.m.
Lake Grapevine
Enjoy a floating festival of lights with the Twinkle Light Boat Parade on Lake Grapevine  This lighted boat parade, filled with boats decorated for the holidays, starts at Twin Coves Marina and picks up entries at each marina, Scott's Landing and Silver Lake, as it circles the lake. The parade is visible from the shores of Lake Grapevine. December 4, begins at 5:30 p.m.
For additional information, please call Scott's Landing at +1.817.481.4549.