Parades & Celebrations
It will be a memorable winter wonderland this Christmas in Historic Grapevine! Grapevine is the essence of holiday décor as the city becomes blanketed with millions of lights, enormous decorations and a whole lot more! With all of this, plus great shopping for everyone on your list, Grapevine truly is the Christmas Capital of Texas.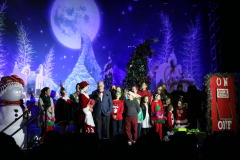 CAROL OF LIGHTS: Bring Home the Holidays Drive Through Experience
Monday, November 23, 2020
1 - 5 p.m.
First Baptist Church Grapevine Parking Lot
301 E. Texas St.
Come enjoy a drive through experience and take-n-make the holidays home this year at Carol of Lights: Bring Home the Holidays Drive Through Experience. Come enjoy an afternoon with us drinking hot cocoa and seeing some of your favorite Christmas characters of all time. We will be handing out fun crafts you can do from home (while supplies last) and don't forget to bring those self-addressed letters to Santa telling him what you would like this Christmas season, and he just might write you back! The first 50 cars to show up decorated for the holidays will receive a special prize!
As the sun sets, all of Grapevine's holiday spirit comes to life with a heartfelt video from the Mayor and all the Christmas lights in Downtown Grapevine will turn on for the six week Christmas season! We hope to see you there all season long!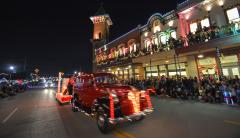 PARADE OF LIGHTS: REVERSE STYLE PARADE
Thursday, December 3
6:30 - 9 p.m.
Historic Downtown Grapevine
2020 has produced a lot of change and, with that, we're excited to announce a new Reverse Style Parade of Lights experience. This year, from the safety of their vehicles, spectators can enjoy the floats, bands and dignitaries that will remain stationary on Main Street. Guests will drive south on Main Street, starting at Northwest Highway, and continue on all way to Dallas Road where the stationary parade will conclude.
Route: Northwest Highway at Main Street, Heading South on Main Street, to Dallas Road or Highway 114.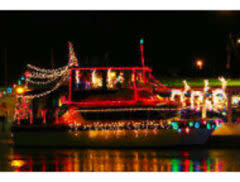 TWINKLE LIGHT BOAT PARADE
Saturday, December 5
5:30 - 8 p.m.
Lake Grapevine
It's a floating festival of lights on Lake Grapevine with a parade of boats decorated in their finest. This lighted boat parade picks up entries as it circles the lake at each marina, including Scott's Landing and Silver Lake. The parade is visible along the shores of the lake.
Route: Starts at Flower Mound side, Silver Lake then Scott's Landing, Oak Grove Park to Judges.
Views: Oak Grove Park and Katie Woods great viewing areas.
Fireworks: There will be fireworks at 7:30 p.m. for 10 minutes.
For additional information, please call Scott's Landing at +1.817.481.4549.