Join us at the 33rd Annual GrapeFest® - A Texas Wine Experience, presented by Bank of the West set for September 12, 13, 14 & 15 of 2019!
2018 info below is for reference.
The juice and feet were flying at the daily GrapeStomp competitions at the 32nd Annual GrapeFest. Four-time defending champions Lam and Jorge Bermeo, both from Dallas, won the Coveted Purple Foot Award for the fifth year in a row. Throughout the festival, teams of two stomped 18 pounds of grapes for two minutes. Under the team name Awesome & Awesomer, the Bermeos (pictured, below) stomped 47.5 ounces in the Grand Champion StompOff.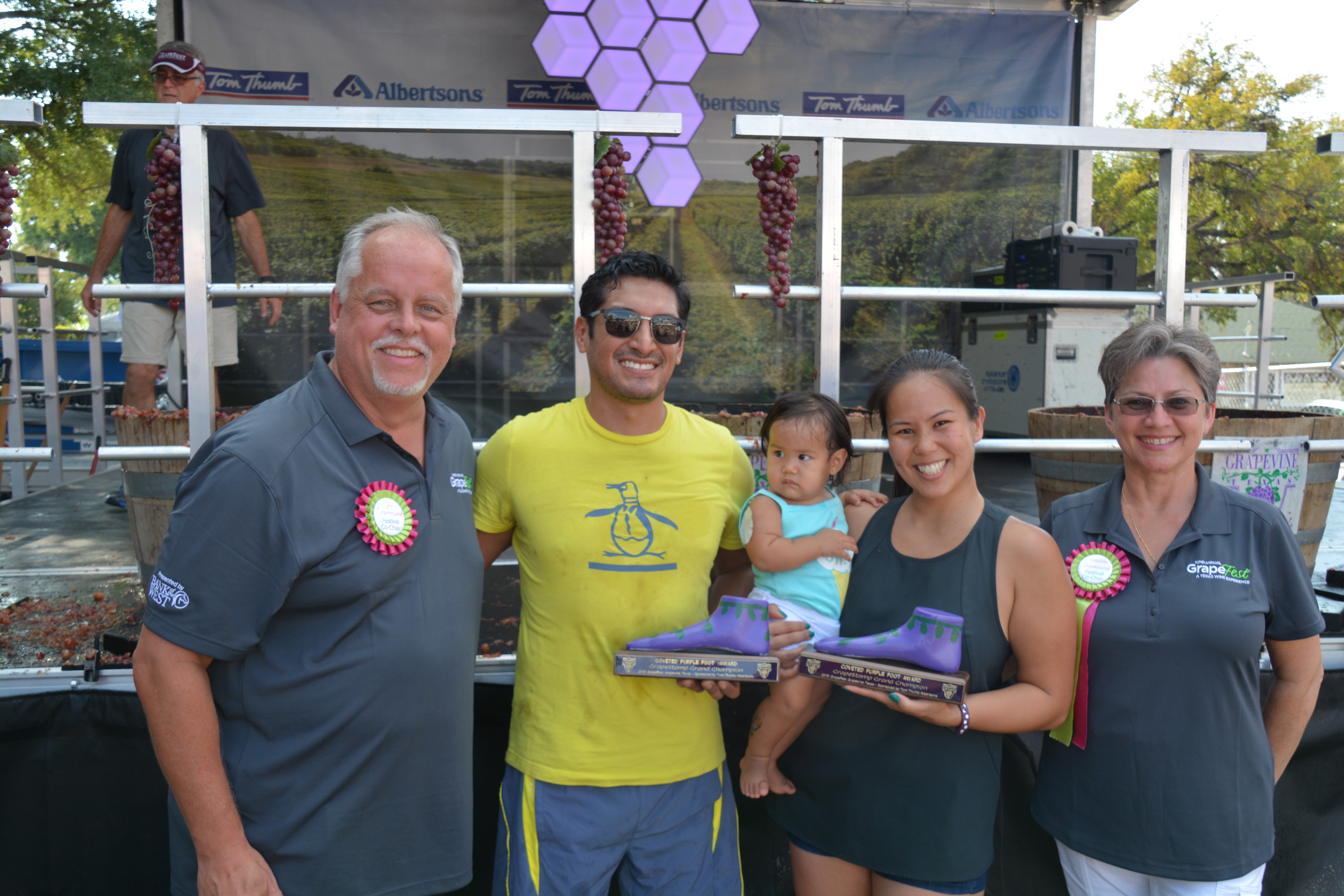 The 2018 Celebrity Mayoral GrapeStomp featured nine teams from across North Texas including Bedford, Combine, Euless, Grapevine, Forest Hill, Haslet, Hurst, Irving and North Richland Hills, as well as teams from Grapevine's Sister City of Parras de la Fuente, Mexico and West Lothian, Scotland. The winners of the Most Juice Stomped Award, with 29 ounces, was the team from North Richland Hills, featuring Councilman Scott and Tiffany Turnadge. Some of the other winners included the team from Bedford, which won the Cleanest Foot Award and the team from Parras de la Fuente, Mexico which won the Tip Toe Through the Grapes Award. Sporting bright green wigs, the team from Forest Hill was featured on the local evening news and they were also a hit on social media.