Texas Wine Tribute Gala & Auction
2019 Date To Be Announced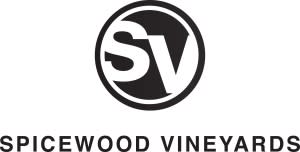 2018 info is below for reference.
Saturday, September 8
6:30 p.m. - Reception & Silent Auction
7 p.m. - Dinner & Presentation
Grand Hall
636 S. Main St.
On Saturday, September 8, the 32nd Annual GrapeFest® - A Texas Wine Experience, presented by Bank of the West, will kick off festival week with the Texas Wine Tribute. This black-tie gala is one of the most prestigious annual Texas Wine Industry events and features the presentation of the highly-anticipated annual "Tall in Texas" award. This honor is bestowed to a Texas winery in recognition of the winery's leadership role in the dedication to, support of and promotion of the Texas Wine Industry.
The 2018 Tall in Texas Award Recipient is Haak Vineyards & Winery. Established in 2000, Haak Vineyards & Winery is an award-winning, family-owned winery located in Santa Fe, Texas. With Founders Gladys and Raymond Haak and winemaker, Tiffany Farrell, at the helm, Haak has become most known for producing two unique wines from two grapes that are new to the wine world, including Blanc du Bois, a grape with Florida origins, and the Black Spanish or Jacquez grape, which produces a particularly distinctive wine, the Haak Madeira.
Proceeds from the Texas Wine Tribute benefit Metroport Meals On Wheels. The Texas Wine Tribute reception and silent auction begins at 6:30 p.m. with dinner at 7 p.m. on Saturday, September 8 at the Grapevine Convention & Visitors Bureau's Grand Hall, 636 S. Main St. Tickets are $125 per person.