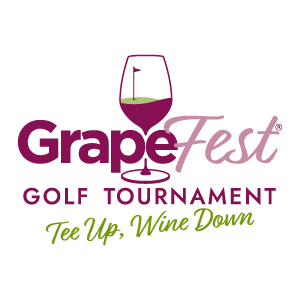 Golf Tournament
FORRRRRRRRRE!! ......... next year :(
COVID-19 is forcing us to use our mulligan card for the 2020 GrapeFest® Golf Tournament – Tee Up / Wine Down experience… BUT, we'll be back in 2021!
Don't pack up those clubs just yet – with the additional time comes additional excitement!  When 2021 rolls around, we're going to line the greens with the new, all-inclusive VIP experience to kick-off the 35th Annual GrapeFest festivities in style! Your VIP status extends into 2021 and we hope you will join us next year to Tee Up and Wine Down.
Until then, stay healthy… and be sure to thank all those Healthcare & Emergency Management HEROES who are keeping us safe!