Sorry, but the 32nd Annual GrapeFest® - A Texas Wine Experience, presented by Bank of the West has come and gone! But be sure to save the date for the 33rd Annual GrapeFest® set for September 12, 13, 14 & 15 of 2019!
Thanks to all our live entertainers in 2018, including Don Felder, formerly of The Eagles, Jo De Messina and Le Freak among many others!
The 32nd Annual GrapeFest® features a wide range of live entertainers -- from musicians to magicians to acrobats. Use this page to discover the entertainers that will be featured September 13, 14, 15 & 16, 2018 at the 32nd Annual GrapeFest® in Grapevine, Texas!
Strolling Entertainment will be performing throughout GrapeFest at various locations.
If you want to see the entertainment lineup, click here to see the daily and stage schedules.
DON FELDER - FORMERLY OF THE EAGLES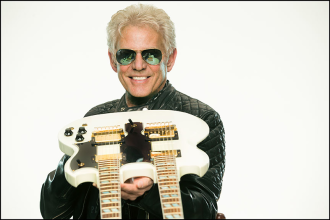 A member of The Rock and Roll Hall of Fame since 1998, and a former member of The Eagles, Don Felder put his mark on numerous Eagles milestones. Felder originated the music and co-wrote The Eagles' biggest hit – the iconic, Grammy-studded smash "Hotel California" – along with fan favorites like "Victim of Love" and "Those Shoes." He became immediately celebrated for his lyrical, signature guitar work on legendary songs like "Hotel California", "One Of These Nights", "New Kid In Town" and many more.
DATE APPEARING AT GRAPEFEST
Saturday, Sept. 15 at 10 p.m.
Grapevine Mills Main Stage
Facebook: www.facebook.com/donfeldermusic
Twitter: @donfelder
Instagram: @donfeldermusic
JO DEE MESSINA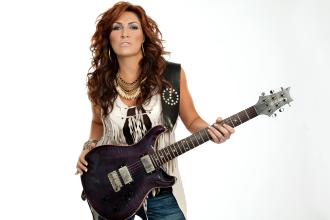 Jo Dee Messina is a seasoned veteran in the music industry, always evolving and reintroducing herself and her sound as she gains new experiences in life. Jumpstarting her career, Jo Dee's breakout song, "Heads Carolina, Tails California," made her a household name. Following the success of her debut, Jo Dee posted nine No. 1 hits, sixteen Top 40 songs, sold over five million albums worldwide, and was honored by the ACM Awards, CMA Awards, and GRAMMY Awards. As Jo Dee's résumé grew, she proved to be a trendsetter and history-maker, becoming the first female in country music history to celebrate three consecutive multi-week, chart-topping songs.
DATE APPEARING AT GRAPEFEST
Friday, Sept. 14 at 10 p.m.
Grapevine Mills Main Stage
Facebook: www.facebook.com/jodeemessina
Twitter: @jodeemessina
Instagram: @jodeemessina
JUSTIN JOHNSON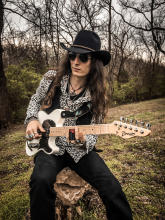 Justin has been declared a "must see act" by Guitar World, lauded as an "American Master" by John Carter Cash, and a "musical visionary" by Ted Nugent. He has had his "funk" praised by Bootsy Collins, has been award the Slidestock International Slide Guitar Championship, and has had his music featured in scores of television shows, movies, and advertisements. Justin often plays unique instruments he builds himself, including his famous 3-sting Shovel Guitar.
DATE APPEARING AT GRAPEFEST
Friday, Sept. 14 at 7:45 p.m.
Grapevine Mills Main Stage
Facebook: www.facebook.com/JustinJohnsonLive/
Twitter: @JustinJohnson11
Instagram: @justinjohnsonmusic