Liberty Park Plaza Wine Experience, sponsored by Gaylord Texan Resort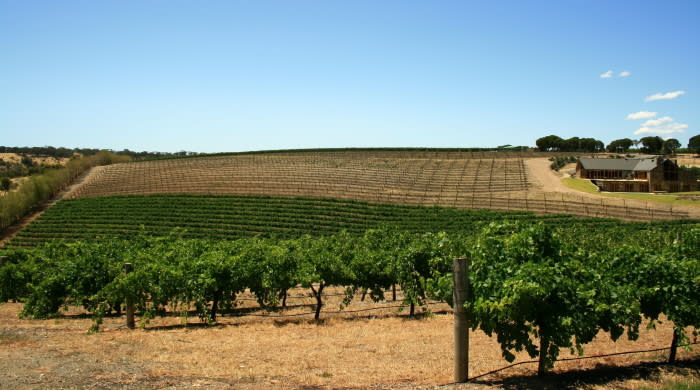 Wines of Barossa Valley, Australia

Does not include festival admission
Explore wines of Barossa Valley, Australia inside the Liberty Park Plaza Wine Experience, sponsored by Gaylord Texan Resort. In this one-of-a-kind, separate ticketed event at GrapeFest®, guests receive a souvenir wine glass, tasting card and six one-ounce tastings from visiting wineries.
Tickets: $16 per person
Ticket does not include festival admission
Tasting hours are as follows:
Thursday, September 16 // 11 a.m. to 9 p.m.
Friday, September 17 // 11 a.m. to 11 p.m.
Saturday, September 18 // 11 a.m. to 11 p.m.
Sunday, September 19 // Noon to 6 p.m.
About Barossa Valley, Australia
The Barossa Valley wine region, located in South Australia, is among Australia's most premier and oldest wine regions. The wine industry of the Barossa Valley was founded by German settlers, compared to most of Australia whose wine industry was heavily influenced by the British. Several of Australia's largest and most notable wineries have either headquarters or own extensive holdings in the Barossa Valley.
Featured Wineries
Chateau Tundra
Wines
Grand Barossa Shiraz
Triathalon Red Blend
Elderton Wines
Wines
E-Series Shiraz/Cabernet
Elderton Estate Cabernet Sauvignon
Heathvale Wines
Wines
'The Encounter' Barossa Cabernet Sauvignon
'The Reward' Barossa Shiraz
Langmeil
Wines
Spring Fever Chardonnay
Three Gardens Grenache Shiraz Mataro
Torbreck Vintners
Wines
Cuvée Juveniles
Woodcutter's Shiraz
Yalumba
Wines
Y Series Cabernet Sauvignon
Y Series Viognier