Liberty Park Plaza Wine Experience, sponsored by Gaylord Texan Resort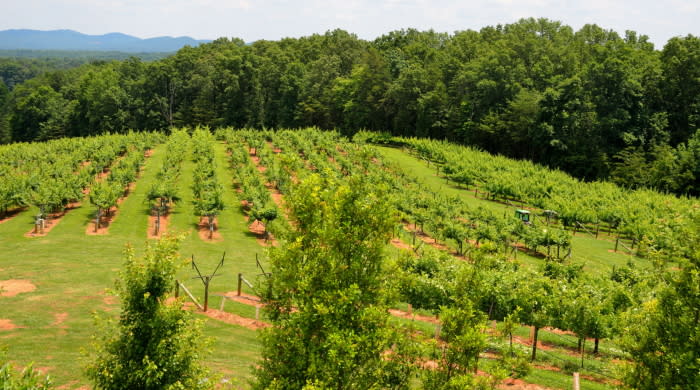 Wines of Napa Valley, California
Does not include festival admission
Explore wines of Napa Valley, California inside the Liberty Park Plaza Wine Experience, sponsored by Gaylord Texan Resort. In this one-of-a-kind, separate ticketed event at GrapeFest®, guests receive a souvenir wine glass, tasting card and six one-ounce tastings from visiting wineries.
Tickets: $16 per person
Ticket does not include festival admission
Tasting hours are as follows:
Thursday, September 16 // 11 a.m. to 9 p.m.
Friday, September 17 // 11 a.m. to 11 p.m.
Saturday, September 18 // 11 a.m. to 11 p.m.
Sunday, September 19 // Noon to 6 p.m.

About Napa Valley, California
Napa Valley, California's boutique wineries produce some of the world's best wines, but the region also includes many large scale wineries. It's considered one of the premier wine regions in the world. Commercial wine production in the region dates back to the nineteenth century, with premium wine production dating back to the 1960s. Napa Valley currently features more than 400 wineries and as many as five million people visit the area annually.
Featured Wineries
Bootleg Wine Works Red Blend
Wines
Chateau Montelena
Wines
Freemark Abbey
Wines
Napa Valley Merlot
Sauvignon Blanc
Rombauer Vineyards
Wines
Rombauer Zinfandel
Rombauer Sauvignon Blanc
Stag's Leap Wine Cellars
Wines
The Hess Collection
Wines
Napa Valley Allomi Cabernet Sauvignon
Napa Valley Chardonnay
Trefethen
Wines