Texas Wine Tribute Live Auction Sneak Peek
The Texas Wine Tribute Auction Committee, with the assistance of the Texas Wine and Grape Growers Association, has outdone itself this year and there are some truly phenomenal items up for grabs! Below is a sneak preview of the items so you can perfect your bidding strategy.  Remember, each item is tax-deductible and benefits Metroport Meals on Wheels!
The Transporter
Courtesy of Texas Wine and Grape Growers Association
The VinGardeValise® is the ultimate wine carrier and lets you travel confidently, secure in the knowledge that your wine and beverage bottles and glasses will reach your destination, no matter what. And we mean no matter what! This 14-pound suitcase (empty) holds 12 varying shape bottles and has a TSA-compliant lock.  It's perfect for taking wine with you to a party or bringing bottles back from a vacation.
Spice Up Your Life!
Courtesy of Spicewood Vineyards, Horseshoe Bay Resort & Texas Wine and Grape Growers Association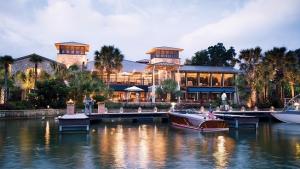 Wine is a celebration of life and Spicewood Vineyards takes that seriously.  Especially through the cultivation of its grapes and the in the creation of its award-winning Texas wine.  This incredible package offers a private tasting and tour of Spicewood Vineyards, along with a two (2) night stay and a round of golf for two at Horseshoe Bay Resort on the shores of Lake LBJ near Marble Falls, Texas and a VinGardeValise® suitcase in the event that you choose to take home some of Spicewood's amazing wine! 
Stick Your Neck Out for Fun!
Courtesy of Julie & Patrick Whitehead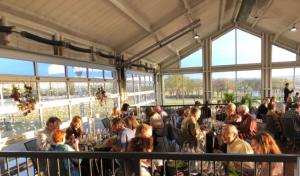 You and 5 guests can enjoy a two (2)-night stay at the charming Blue Ostrich Guest House at Fredrick Farms in Saint Jo, Texas.  This Red River Valley voyage also includes a private dinner and library wine tasting on the pavilion at Blue Ostrich Winery & Vineyard, hosted by winemaker Patrick Whitehead and chef Camille Crist.
Guests will also be treated to a gallery tour and wine and cheese reception at the Davis & Blevins Main Street Gallery hosted by nationally-recognized Texas artist Donna Howell Sickles.
Additionally, guests will enjoy a four-course sunset dinner and Blue Ostrich wine pairing at the renowned Ancient Ovens Wood Fired Pizza. A one- of-a-kind dining experience hosted by chef and owners, and former Grapevine residents, Denis and Susan Moody.
The Long and "Wine-ding" Road
Courtesy of Farmhouse Vineyards, Ron Yates Winery, Pedernales Cellars & 4.0 Cellars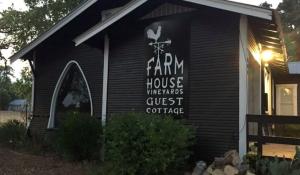 Gather three of your closest friends for a progressive wine tasting event which includes two nights in the charming, remodeled Farmhouse Vineyards Guest Cottage.  Enjoy a private tasting and light bites at Farmhouse Vineyards Marketplace and Tipsy Trailer in Johnson City, Texas.  The next stop includes a private barrel tasting with the winemaker at Ron Yates Winery in Hye Texas, which was recently named one of Tasting Table's "Best New Wineries in the U.S." A tour, wine and cheese/charcuterie tasting at Pedernales Cellars, located near Stonewall is up next on the list.  And finally, a private board room wine and cheese pairing at 4.0 Cellars, which is home to McPherson Cellars, Lost Oak Winery and Brennan Vineyards.
Double the Adventure
Courtesy of Bass Pro Shops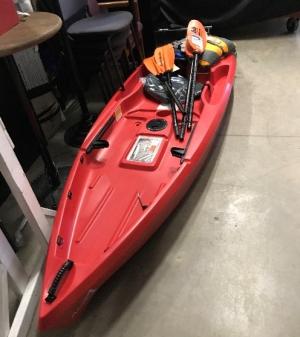 Attention adrenaline lovers: this package has your name on it!  This package features two high-performance, high-end Ascend® D10T Sit-On-Top kayaks, two Angler Classic fishing kayak paddles and two Ascend Universal Life Jackets, with 8 points of adjustment for the perfect fit.
Treasure of the Sierra Nevadas
Courtesy of Biff McGuire, United Development Company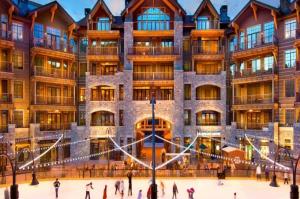 This six (6)-day / seven (7)-night luxury stay at Northstar Village includes a spacious, 1,271 square-foot, two- bedroom condo located in the heart of the majestic Sierra Nevadas.  Enjoy a variety of shopping options from stylish boutiques and specialty retailers to a collection of cafes and restaurants surrounding a year-round skating rink.  Select summer splendor of winter adventure – the choice is yours!  Holiday blackout dates by apply. 
North Texas Night Away
Courtesy of Fortunata Winery, Lone Star Wine Cellars, Landon Winery, Eden Hill Winery & AJL International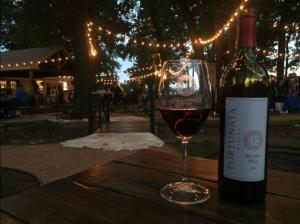 Get ready for a fun North Texas overnight getaway for two or four people at Fortunata Winery's villas.  This prize package includes a wine tasting at Lone Star Wine Cellars, a winemaker tasting featuring 12 wines at Landon Winery and a tasting with a cheese board and winery tour at Eden Hill Winery.  AJL International will provide eight (8) hours of transportation to each winery/tasting room. 
Seoul You Think You're a World Traveler
Courtesy of Grand Hyatt Seoul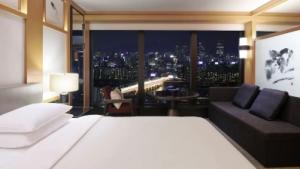 If you've ever wanted to see Seoul and stay in style, this is for you!  Enjoy exquisite views with a luxurious four (4)- night stay in the Grand Club Room at the Grand Hyatt Seoul! 
High Steppin' in the High Plains
Courtesy of Newsom Vineyards, Bingham Family Vineyards, Buena Suerte Vineyards, English Newsom Cellars,  McPherson Cellars, Burklee Hill Winery, Diamante Doble Dos/Vineyards, Llano Estacado Winery, Triple D Winery, and Restaurant & Farmhouse Vineyards/Whitehouse Parker
Get ready for the ultimate Texas Wine Country getaway!  This package includes tours and tastings for four (4) at 10 wineries, dinner pairings at two restaurants and a two (2)-night stay at Rockin N' B&B at Newsom Vineyards.
Vineyard tours and tastings at Bingham Family Vineyards and Buena Suerte Vineyards in Meadow, Texas and English Newsom Cellars and McPherson Cellars in Lubbock.  Vineyard tours and tastings with light bites at Burklee Hill Winery in Levelland, Texas; Diamante Doble Dos Vineyards in Tokio, Texas; and Llano Estacado Winery in Lubbock, Texas.  Wine pairing dinners featuring Farmhouse Vineyards wine at Whitehouse Parker in Meadow, Texas and Triple D Winery and Restaurant in Brownfield, Texas.