Shop 'Til You Drop Itinerary
Day 1
Experience mega-shopping at Grapevine Mills mall, offering 180 stores and amusement centers.

Enjoy lunch at one of the themed restaurants at Grapevine Mills or head to Historic Downtown Grapevine to enjoy one of our local bistros or cafés.

Shop and sightsee in the beautifully restored ca. 1900 buildings in Historic Downtown Grapevine, listed on the National Register of Historic Places.  Shops and boutiques offer unique treasures and one-of-a-kind finds.  While you shop, enjoy public art like the "Coming Home," "The Sidewalk Judge," "Night Watchman" and the "Sunday Skaters."

Make time to explore the Grapevine Urban Wine Trail!  Tour one or a number of Grapevine winery tasting rooms and learn about grape growing and winemaking in Texas as you savor the flavor of Texas wines!

This evening, enjoy the Texas atmosphere of the Gaylord Texan Resort, which has some incredible gift shops you won't want to miss!
Day 2
Visit the Galleria Dallas, a legendary shopping hotspot that has set the standard for world-class shopping.

On your return to Grapevine from the Galleria, be sure to stop by the ever-popular Sam Moon, where you can find a large assortment of accessories literally from head to toe!

Tonight, enjoy dinner at one of Grapevine's local restaurants or take in a comedic, murder mystery performance set in the 1880s of the wild west of Texas at the Texas Star Dinner Theater.  (Friday & Saturday only)

After dinner, enjoy a wide variety of musical entertainment offered at many of Grapevine's restaurants and winery tasting rooms.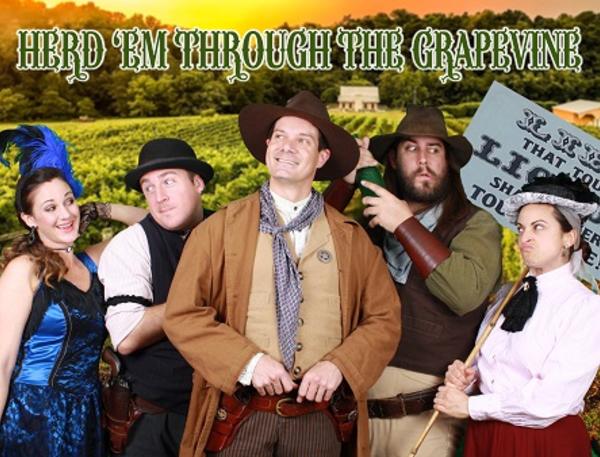 Day 3
Visit Grapevine's working artisans, including Vetro Glassblowing Studio and Gallery, where you can browse galleries as well as watch artisans as they demonstrate their craft.

Enjoy lunch at one of the local restaurants in Historic Downtown Grapevine.

Board the Grapevine Vintage Railroad for a nostalgic trip to the Historic Fort Worth Stockyards. (Saturday & Sunday only – TEXRail operates daily)

Your shopping experience wouldn't be complete without picking up a cowboy hat and boots to match in the Fort Worth Stockyards.  After all, you are in Texas!