Craft Brew Tasting Experience
Raise a glass and celebrate craft brews at Main Street Fest - A Craft Brew Experience, presented by Bank of the West! 
Check out the Craft Brew Tasting Experience, presented by Gaylord Texan, located in Liberty Park. This separate ticketed event will feature a variety of craft brews from Texas, as well as from all over the United States.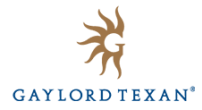 The experience includes a 6-oz. souvenir pilsner glass, twelve 2-oz. tastings and the opportunity to try some rare casks being tapped at different times throughout the festival. Tickets for the Craft Brew Tasting Experience are $15 when purchased online prior to midnight on Thursday, May 18th. Tickets purchased after midnight on May 18th online or at the festival will be $18. Additional craft brew tastings can be purchased at the event.
Tastings are available during the Main Street Fest hours:
Friday & Saturday: 10 a.m. - 11:30 p.m.
Sunday: 12 p.m. - 6 p.m.