Main Street Fest Volunteers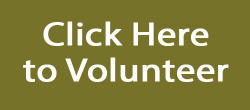 Make new friends, have fun and support the community by becoming a volunteer for the 33rd Annual Main Street Fest - A Craft Brew Experience, presented by Bank of the West. A variety of volunteer opportunities for individuals and organizations are available.
Main Street Fest Volunteers must be at least 13 years of age. All volunteers working in adult beverage areas must be 21 and up. Volunteer Headquarters is located at the Founders building, 701 S. Main St. No smoking or alcohol consumption prior to or during your shift. Main Street Fest volunteer t-shirts are the preferred apparel. If you plan to enjoy any Main Street Fest activities after your shift, please bring a different shirt to change into.
Make plans to attend these special events for Main Street Fest volunteers:
Main Street Fest Volunteer Orientation
Thursday, May 4
Palace Theatre
300 S. Main St.
Main Street Fest Volunteer Appreciation Dinner
Wednesday, June 7, 6:30 p.m
Grapevine Convention Center
1209 S. Main St.
Be the Most Valuable Volunteer (MVV)! There will be a competition at Main Street Fest to see which volunteer can complete the most shifts at the festival. You must register and check-in for each shift to be eligible. Volunteers can register at Volunteer Orientation on May 4 or register at Volunteer Headquarters during Main Street Fest. The winner will be recognized with a special prize at the Volunteer Appreciation Dinner on June 7.