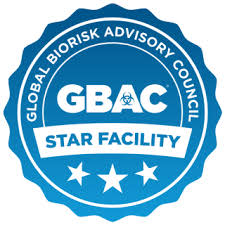 The Grapevine Convention & Visitors Bureau is championing the process to allow all Grapevine Hotel partners to pursue the Global Biorisk Advisory Council STAR accreditation. GBAC STAR is the gold standard of safe facilities, providing third-party validation that ensures facilities implement strict protocols for biorisk situations.  GBAC STAR is an outbreak prevention, response and recovery accreditation. The program establishes requirements to assist facilities with work practices, protocols, procedures, and systems to control risks associated with infectious agents, such as SARS-CoV-2, the virus responsible for COVID-19.

The following protocols are/may be in place and to be adhered to by all meeting attendees and staff:
Masks are required to be worn at all times throughout the conference or event. The only time it is permissible to remove a mask is while actively eating or drinking. 
An abundance of hand sanitizer stations are strategically placed throughout host venues. 
Attendees should be respectful of each other's space and conscious of signage and/or ground decals encouraging physical distancing. Staff and attendees must adhere to physical distancing on chartered buses providing transportation to and from off-site events.  
Food items may be individually packaged at conference host locations and at off-site events. 
One-on-one meetings may be made safe through the use of acrylic dividers on tables. Tables and chairs are also fully sanitized between appointments and the number of seats available per table during general sessions or lunches, in some instances, may be limited to no more than four (4) people.
Temperature screenings may be conducted at the start of each day with a different color wristband issued indicating an individual has followed proper screening protocols to be admitted into the conference or special event. 
Thank you for choosing Grapevine, Texas! We are happy to be able to meet safely in person once again.