Tower Gallery
636 S. Main St.
+1.817.410.3185
Hours of Operation:
Monday - Friday: 8 a.m. - 5 p.m.
Closed Saturday and Sunday
Housed in the Grapevine Convention & Visitors Bureau headquarters building, the Grand and Tower Galleries are home to a variety of traveling exhibits throughout the year, many of which are free.
The Tower Gallery faces Main Street. This gallery is filled with natural light and a home to art, cultural and educational exhibitions. The gallery offers an energetic mix of programming and changing exhibits. The gallery promotes an array of educational topics.
Upcoming Events
Festival of Grapes
August 2 - September 24, 2021
Join us for the Festival of Grapes All Grape Show - Arbor Artists and represent artists from Grapevine, Southlake, and Fredericksburg, Texas.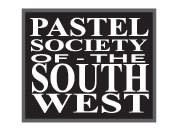 Pastel Society of the Southwest - Annual Juried Show
September 15 - October 31, 2021
The Annual National Pastel Show will be on display during the month of October inside the Tower Gallery in Grapevine. The Pastel Society of the Southwest (PSSW) was organized in 1979 to further education in, application for, and encouragement of the use of the pastel medium. In the fall, PSSW holds an annual membership exhibition juried by a prominent, national artist. This has become the highlight of the society's year with 50 or more of the best works chosen to hang from many entries.
Lone Star International Wine Competition
October 3-6, 2021
More details can be found here.
Grapevine's Hidden Treasures