Tower Gallery
636 S. Main St.
+1.817.410.3185
Hours of Operation:
Monday - Friday: 8 a.m. - 5 p.m.
Saturday: Noon - 6 p.m. through July 24
Closed Sunday
Housed in the Grapevine Convention & Visitors Bureau headquarters building, the Grand and Tower Galleries are home to a variety of traveling exhibits throughout the year, many of which are free.
The Tower Gallery faces Main Street. This gallery is filled with natural light and a home to art, cultural and educational exhibitions. The gallery offers an energetic mix of programming and changing exhibits. The gallery promotes an array of educational topics.
Upcoming Events
Naïf Art Show – From the private collection of a Grapevine resident​ – Largest Naïve Collection in U.S. 
May 14 - July 23, 2021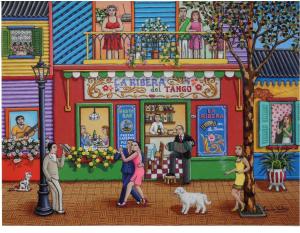 The Grapevine Convention & Visitors Bureau is proud to present the first international exposition of Naïf paintings in the United States. Represented are painters from 10 different countries: Argentina, Brazil, Cuba, Ecuador, España, Guatemala, Honduras, Kenya, Nicaragua and Perú.
Naïf painting, from the French word Naïveté (ingenuity, innocence, naturalness) is generally referred to as Naïf in the Americas. Naïf painting is usually defined as visual art created by someone without  the formal education and training that a professional painter undergoes. Naïf painters are almost always autodidactic or self-taught. Naïf is recognized and often imitated for its childlike simplicity and frankness. Paintings of this genre typically have a flat rendering style with a rudimentary expression of perspective. Naïf painting can be described as primitivism, ingenious and innocent, and is also considered "outsider art." Unlike "folk art," which adopts a similar simplistic approach, Naïf painting does not derive from a distinct cultural context or tradition. Attention to detail is essential and subsequently one can ultimately ascertain the country of origin by studying each individual painting. The French painter Henri Rousseau is generally regarded as the first Naïf painter with two paintings, "The Repast of the Lion" and "The Dream," both circa 1907, being two of his most famous Naïf paintings.
Festival of Grapes
August 2 - September 24, 2021
All Grape Show - Arbor Artists and represent artists from Grapevine, Southlake, and Fredericksburg, Texas.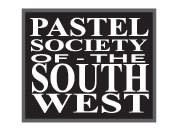 Pastel Society of the Southwest - Annual Juried Show
September 15 - October 31, 2021
The Annual National Pastel Show will be on display during the month of October inside the Tower Gallery in Grapevine. The Pastel Society of the Southwest (PSSW) was organized in 1979 to further education in, application for, and encouragement of the use of the pastel medium. In the fall, PSSW holds an annual membership exhibition juried by a prominent, national artist. This has become the highlight of the society's year with 50 or more of the best works chosen to hang from many entries.
Lone Star International Wine Competition
October 3-6, 2021
More details can be found here.
Grapevine's Hidden Treasures