Tower Gallery
636 S. Main St.
+1.817.410.3185
Hours of Operation:
Monday - Friday: 8 a.m. - 5 p.m.
Saturday: 10 a.m. - 5 p.m. (Closed weekends in January)
Sunday: Noon - 5 p.m. (Closed weekends in January)
Housed in the Grapevine Convention & Visitors Bureau headquarters building, the Grand and Tower Galleries are home to a variety of traveling exhibits throughout the year, many of which are free.
The Tower Gallery faces Main Street. This gallery is filled with natural light and a home to art, cultural and educational exhibitions. The gallery offers an energetic mix of programming and changing exhibits. The gallery promotes an array of educational topics.
Upcoming Events
Texas Crochet Heritage Show
January 15 - February 24, 2021 (Closed weekends in January)
Celebrate Doilies!  Visit the collection of 45 crochet heritage panels and 18-20 & quilted wall hangings, featuring doilies and vintage crochet by writer and artist Suzann Thompson. Hosted by the Grapevine Convention & Visitors Bureau in conjunction with the Texas Lakes Trail Heritage Program.
Texas Sculpture Association Annual Show
March 1-31, 2021
The Grapevine Convention & Visitors Bureau welcomes the Texas Sculpture Association's (TSA) Annual Membership Show to the Grapevine CVB's Tower Gallery. Participating this year are artists from around the state showing original artwork in a variety of sculptural media. The TSA is a statewide organization comprised of artists working in a vast array of sculptural media. The organization welcomes all artists to join and participate in juried and non-juried events along with regular lectures and studio tours. For more information about the event or TSA, please visit txsculpture.com.
GCISD District Art Show
April 1-30, 2021 (Tentative)
Every spring the Grapevine-Colleyville Independent School District (GCISD) holds the Annual Visual Arts Exhibition in celebration of the top selected works of art ranging from students in kindergarten through 12th grades. The artists, teachers and administrators welcome you to enjoy the complex, dynamic and engaging artwork of the GCISD students.
Naïve Art Show – collector Gary McFadden – Largest Naïve Collection in U.S. 
June - July 2021
IPAT
August - September 2021
All Grape Show - Arbor Artists and represent artists from Grapevine, Southlake, and Fredricksburg, Texas.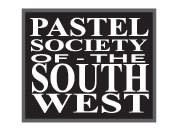 Pastel Society of the Southwest - Annual Juried Show
October 1-31, 2021
The Annual National Pastel Show will be on display during the month of October inside the Tower Gallery in Grapevine. The Pastel Society of the Southwest (PSSW) was organized in 1979 to further education in, application for, and encouragement of the use of the pastel medium. In the fall, PSSW holds an annual membership exhibition juried by a prominent, national artist. This has become the highlight of the society's year with 50 or more of the best works chosen to hang from many entries.
Grapevine Reindeer Stable Photo Op
November - December 2021
Stop in the Tower Galley this Christmas and join Santas Reindeer, singing and ready to greet visitors. Jump in the stable and snap a photo of your kids and family.
Grapevine's Hidden Treasures