Art Gallery
Palace Arts Center
300 S. Main St. 

On the beautiful brick interior walls of the Lancaster Theatre, visitors can find an ever-changing variety of beautiful works of art in media ranging from photography to paintings to sculpture. Many of the works on display are available for purchase. The gallery features the work of local and regional artists on a bimonthly rotation.
Currently Featured:
The Dancing Rabbit Gallery Announces Exhibit Celebrating Native American Culture and Art
Katie McClain Richarme, owner of The Dancing Rabbit Gallery, announced a two-month exhibit of Native American culture and art in the Lancaster Theatre at the historic Palace Arts Center in Grapevine, Texas.  Running from the beginning of January through the end of February, the exhibit will have several dozen works of fine art, pottery, jewelry, rugs, baskets, and Zuni fetishes carvings. Admission to the exhibit is free.
"We are excited to showcase the amazing talents of Native American artists from the American Southwest," Richarme explained. "Each tribe and pueblo has its own distinct culture, and this culture is expressed through the stories contained in their art."
Fine art will feature works by Hopi painter David Dawangyumptewa, Navajo painter Roger Deale, and Taos photographer Debbie Lujan, among others. There will be three paintings on display by Oklahoma Seminole artist Kelly Haney. A celebrated Caddo artist, Chase Kawinhut Earles, will headline the pottery display.
For additional information, contact Katie McClain Richarme at The Dancing Rabbit Gallery, thedancingrabbitgallery.com or Facebook: The Dancing Rabbit Gallery.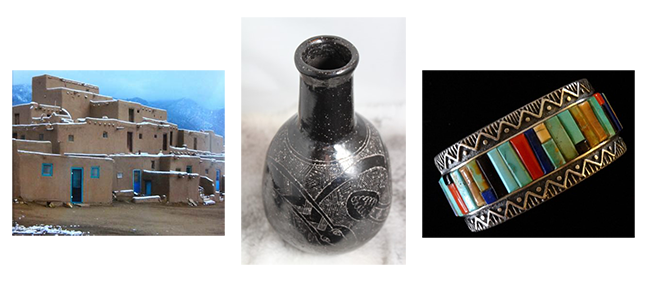 Art Exhibit Viewing Times: Monday - Friday 9 a.m. - 5 p.m. and during other special events.