Live Entertainment
The historic Palace Arts Center is the perfect venue for enjoying a live show. Nearly every weekend, performers ignite the Palace Arts stage, bringing fabulous entertainment to Historic Downtown Grapevine.
Some of the shows you'll see include Kraig Parker as Elvis during Grapevine's Christmas Capital of Texas®, The Grapevine Opry Reunion Shows and local and regional artists performing on various weekends and holidays throughout the year as part of the Grapevine Live series.
The Palace Arts Center is also a part of many art, culinary, and public events including New Vintage Wine & Gallery Trail, Main Street Fest and GrapeFest® as well as shows by local artist groups such as Grapevine Art Project and the Texas Pottery and Sculpture Guild.
So whether you want to see a live music, dance, or theater performance, the Palace Arts Center is the place for live entertainment in the heart of downtown Grapevine.

JANUARY - FEBRUARY - MARCH - APRIL - MAY - JUNE - JULY
AUGUST - SEPTEMBER - OCTOBER - NOVEMBER - DECEMBER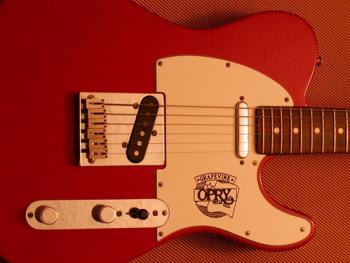 Rocky Gribble presents
The Grapevine Opry Reunion Show
Saturday, October 12
Reserved Seating
Tickets $25

Back by popular demand, join the Reunion Show crew for another evening of the best live country music and variety entertainment in the Metroplex. New and former Grapevine Opry artists, along with the Reunion Show Band, will present an incredible mix of great songs. The performance is presented in a relaxed atmosphere peppered with spontaneous humor and delivered by outstanding vocal and instrumental talent. Always entertaining, always fun!
Purchase your Grapevine Opry Reunion Show tickets

Jack Wright's Songs and Stories of Neil Diamond
Friday, November 15 at 7:30 p.m.
Reserved Seating
Tickets $32/$27



Jack Wright's Songs and Stories of Neil Diamond from Jack Wright Show on Vimeo.

Passionate ballads and soaring anthems meet high-energy rock 'n roll in a powerful music-and-media performance. Fascinating stories and song explanations are seamlessly woven through the show, redefining the Neil Diamond tribute experience.

 

Wright's highly acclaimed national touring Tribute to Neil Diamond is a sophisticated, contemporary, authentic presentation of the hit songs that have kept Neil Diamond in the hearts of his fans for more than five decades.

Jack and his Heartlight Showband capture the essence of Neil's timeless multi-generational appeal – without over-the-top mimicry. His interpretive singing and dynamic stage presence are pure as he connects with his audiences the way Neil always has.  Wright sweeps us along a powerful spectrum of emotions into a true Neil Diamond experience. For additional information, visit JackWrightShow.com.

Purchase your Jack Wright's Songs and Stories of Neil Diamond tickets
Christmas Concerts and Live Events
Christmas at the Palace ticket sales begin at 9 a.m., Tuesday, July 9

The Texas Tenors
Deep in the Heart of Christmas
December 10, 11 & 12 at 7:30 p.m.
December 13 at 7:30 p.m. (40 tickets left!)
December 11, 12 & 13 at 2 p.m.
Reserved Seating
Tickets $44
Groups (20+) $38
The Palace Arts Center is proud to welcome back Emmy Award Winners and Billboard #1 Recording Artists, The Texas Tenors, as they sleigh ride back into Grapevine with their heartwarming holiday concert "Deep in the Heart of Christmas!" From seasonal favorites, like "O Holy Night" and "Joy to the World," to The Righteous Brothers' crowd-pleaser "You've Lost That Lovin' Feelin'" and original hit "Rise," The Texas Tenors bring a unique blend of music to the stage with thrilling harmonies and award-winning arrangements. Make this Christmas magical by celebrating with The Texas Tenors!

The Texas Tenors are the most successful music group and third highest selling artist in the history of America's Got Talent® (AGT). Since appearing on the show in 2009, JC Fisher, Marcus Collins and John Hagen have earned impressive recognition through four studio albums and DVDs, had two Emmy winning PBS specials, multiple #1 singles, a children's book and being named Billboard Magazine's 2017 #10 Classical Crossover Artist in the World. Their most recent albums "Rise" and "A Collection of Broadway & American Classics" both debuted at #1 on the Billboard Classical Chart.
The Texas Tenors are launching their "10th Anniversary Tour" for the 2019-2020 season. Earlier this year, they were honored to be among the top 50 acts in the world and the only vocal group from the US invited to compete on NBC's primetime series AGT: The Champions.

"A Rockin' Elvis Christmas"
starring Kraig Parker & the Royal Tribute Band
Sunday, December 1 at 4 p.m.
Reserved Seating
Tickets $40/$30/$25*
Groups (20+) $25/$20*
Kids (Under 12) $15*

Kick off the holiday season with "A Rockin' Elvis Christmas" starring Kraig Parker and the Royal Tribute Band. Experience the joyful Christmas classics and timeless hits of Elvis Presley performed by one of the world's leading tribute artists. Backed by the electric 10-piece Royal Tribute Band, this show will have you doing the Jingle Bell Rock in the aisles. Parker looks, charisma, moves and voice are the reason many have called Parker the closest thing there is to the King. This is a show for the entire family, complete with a visit from Santa. Elvis has not left the building! Do not miss your chance to ring in the Christmas season with him.
*First three rows ($40) are not eligible for any discounted rates. Kids rate not included in group discount.

William Lee Martin's "The Nutcracker"
A Christmas Standup Spectacular
Friday, December 6 at 8 p.m.
Reserved Seating
Tickets $29

Comedian William Lee Martin brings his Christmas Standup Comedy Spectacular, "The Nutcracker," to the Palace Theatre on Friday, December 6. It's adult humor without the adult language. Radio personality JD Ryan said, "Hands down, Martin is one of the best storytellers working in stand-up today. Every line is delivered like a skilled boxer, designed to land a hard punch!" The show is high energy and guaranteed to get you in the Christmas spirit!
Rated as a Carnival cruise line top performer, Martin has millions of fans across the globe. His weekly video blog, "Living in the Middle Report" on Facebook has garnered millions of views, and he recently had a one-hour TV special on CMT and Amazon Prime, "Let the Laughter Roll." Additionally, Martin is starring in a new TV/Webisode series called "Island Hoppers" and has two one-hour specials being released this year. He has also toured with legendary country artists such as George Strait, Brad Paisley, the late, great George Jones and on all of the Blue Collar Tours. Martin will be headlining in Las Vegas for the eighth year in a row at MGM Grand during the National Finals Rodeo this December.
The Blue Mound, Texas native and father of five is the original Texas Cowboy Comedian and has traveled the world doing stand-up for the last 23 years. Martin and his wife, Michele, also run a non-profit 501©(3) charity, Cowboys Who Care Foundation, which provides free cowboy and cowgirl hats to kids with cancer and other life-threatening illnesses. To date, they have given out over 8,500 new Resistol hats from coast-to-coast.
For more information, visit cowboybill.com williamleemartin.com or facebook.com/comedianWilliamLeeMartin.

A Merry Little Christmas Show
with Ricki Derek
Saturday, December 7 at 8 p.m.
Reserved Seating
Tickets $32/$27
Groups (20+) $27/$22
Ricki Derek and his swinging Ho, Ho, Ho Orchestra return to the historically-swanky Palace Theatre for one great night. In its 11th year, Derek's A Merry Little Christmas Show continues to be the best holiday tradition around. Drawing inspiration from Frank Sinatra, Dean Martin and Bing Crosby's Christmas TV specials, A Merry Little Christmas Show is like a time capsule with a wink and a nod. Ricki croons your favorite Christmas tunes backed by his amazing orchestra and a few special guests.
His one-of-a-kind stage presence and sense of humor will take all the stress out of the holidays and put a smile on your face. Derek's performances have been heralded by Bill Zehme of Esquire Magazine and The Dallas Morning News. Come and join us for a swinging good time.

Rocky Gribble presents
"A Grapevine Opry Christmas"
Saturday, December 14 at 7:30 p.m.
Reserved Seating
Tickets $25
Groups (20+) $20

We all have traditions but those associated with our most beloved holiday of the year carry special meaning. This year will mark the 32ndAnnual Grapevine Opry Christmas show at the Palace Theatre. "A Grapevine Opry Christmas" is filled with holiday music, both old and new, and offers an incredible yuletide experience for fans. Whether you are a faithful follower or are discovering the show for the first time, you will find the show never fails to illustrate the story of Christmas, and may possibly inspire a new holiday tradition. And remember, sun or snow, there is always a Christmas celebration in store at "A Grapevine Opry Christmas."