Live Entertainment
The historic Palace Arts Center is the perfect venue for enjoying a live show. Nearly every weekend, performers ignite the Palace Arts stage, bringing fabulous entertainment to Historic Downtown Grapevine.
Some of the shows you'll see include Kraig Parker as Elvis during Grapevine's Christmas Capital of Texas®, The Grapevine Opry Reunion Shows and local and regional artists performing on various weekends and holidays throughout the year as part of the Grapevine Live series.
The Palace Arts Center is also a part of many art, culinary, and public events including New Vintage Wine & Gallery Trail, Main Street Fest and GrapeFest® as well as shows by local artist groups such as Grapevine Art Project and the Texas Pottery and Sculpture Guild.
So whether you want to see a live music, dance, or theater performance, the Palace Arts Center is the place for live entertainment in the heart of downtown Grapevine.
All ticket sales are final. No refunds or exchanges. 

JANUARY - FEBRUARY - MARCH - APRIL - MAY - JUNE - JULY
AUGUST - SEPTEMBER - OCTOBER - NOVEMBER - DECEMBER
 

Carpenters Tribute Concert
Presented by Tribute Masters
Saturday, October 2 at 3 & 7:30 p.m.
Reserved Seating
$34 Tickets 3 p.m. Matinee SOLD OUT
$36 Tickets 7:30 p.m. Evening SINGLE SEATS ONLY
From Las Vegas to Grapevine's Historic Palace Theatre: Carpenters Tribute Concert is America's top act celebrating the music and legacy of the famed brother-sister duo. Don't miss this unparalleled show starring Sally Olsen as Karen Carpenter and pianist Ned Mills as Richard Carpenter. The show opens with a zesty tribute to Herb Alpert & The Tijuana Brass and followed by Carpenters hits including We've Only Just Begun, Close To You, Superstar, and much more.
Carpenters Tribute Concert was honored to be the featured entertainment at the Carpenters 50th Anniversary Celebration in 2019. Olsen is the first-ever and only Karen Carpenter tribute artist to perform with the world-renowned Las Vegas review Legends in Concert and will be performing during the 2021 holiday season. David Halston of Tribute Masters said, "Sally is remarkable. Her interpretation of Karen Carpenter is not only spot-on, it is delightfully entertaining." Sally is truly unsurpassed in her stunning representation of Karen Carpenter and captures the essence of the late singer right down to her authentic hairstyles, vintage and handmade costumes, makeup, gestures and voice.
Purchase your Carpenters Tribute tickets here.

Elvis Gospel Brunch starring Kraig Parker
Sunday, October 10 at Noon
Lancaster Theatre
Reserved Seating
Tickets $55 (includes brunch buffet and show)

Elvis Presley loved gospel music and no one pays tribute to Elvis' gospel hits like Kraig Parker. Parker has toured the world for 20 years, astounding audiences with his powerful voice and likeness to the King of Rock-and-Roll. His looks, moves and voice are as close as it comes to watching Elvis. Parker has performed gospel shows with the Stamps Quartet and The Jordanaires, who both sang backup for Elvis.
Join us for a perfect Sunday afternoon that includes a brunch buffet followed by Parkers' two-hour gospel performance. If you love gospel music, you will not want to miss this show. Elvis has not left the building!
Doors open at 11 a.m. for a brunch buffet and the show will start at Noon.
Purchase your Elvis Gospel Brunch tickets here.

Friday Night Funnies
Friday, October 22 at 7:30 p.m.
General Admission
Tickets $13
Friday Night Funnies is a clean, adult comedy series featuring local comedians for a night of laughs. Schedule of comedians TBA.
Purchase your tickets and see the comedian bios for Friday Night Funnies here

The Spooky Rock n' Roll Show
produced by Unfair Records
Saturday, October 30 at 7:30 p.m.
General Admission
Tickets $23
On the Eve of Halloween, join SOUND BACHS as they play some of the best scary and spooky classic rock songs. The music will be mostly songs performed by popular bands such as The Doors, The Who, The Rolling Stones and Ozzy Osborn.

SOUND BACHS is comprised of local professional musicians from various bands throughout the DFW Metroplex that came together in 2019.
SOUND BACHS will be performing deeper cuts from the artist albums making this an even more unique event. Affects such as costumes, fog, cathedral organ keyboards, thundering sounds and more will add to the occasion. Come out and enjoy an evening of frightful music and sounds from bands you grew up with.
Purchase your Spooky Rock n' Roll Show tickets
Christmas Concerts and Live Events
CHRISTMAS TICKETS ON SALE TUESDAY, JULY 13 AT 10 AM
Have a group of 20 or more?
Download our group sales form for discounted tickets on select shows.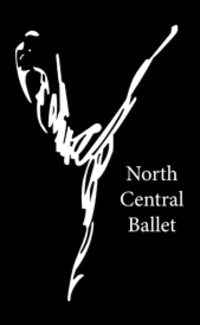 North Central Ballet presents Nutcracker – Short and Sweet
Sunday, November 28 at 3 p.m.
Palace Theatre
Reserved Seating
Tickets $15
North Central Ballet and the Palace Arts Center are excited to bring Nutcracker- Short and Sweet to the Historic Palace Theatre this Christmas. Take a magical journey through the land of dancing snowflakes to the Kingdom of the Sweets. Enjoy colorful and energetic dancing to Tchailovsky's famous score, including Spanish Dance, Arabian Dance, Waltz of the Flowers and of course the Dance of the Sugarplum Fairy.
Les Jordan, executive and artistic director of North Central Ballet, said, "Nutcracker – Short and Sweet and the Sugar Plum Fairy Tea Party are open to children and adults of all ages. This is a perfect Sunday afternoon outing for those who love to see ballet. We want to inspire children to learn more about the art of dance. This family-oriented event gets people excited about The Nutcracker season, and shows young girls and boys the magic of ballet through the art of dance."
North Central Ballet was founded in 1993, with the intent to enrich the environment of our community through education, performance and dance related activities. North Central Ballet provides a training for the beginning dancer as well as serious dancers who wish to develop a stage presence while advancing their education. Dancers who are proficient in classical ballet and pointe work are eligible to audition for the company. In all things we strive to instill the desire for excellence in art, cooperation among young people and a sense of pride in our community
Add to your ballet experience-
The Sugar Plum Fairy Tea Party
Sunday, November 28 at 2 p.m.
Lancaster Theatre
General Seating
Tickets $12
The Sugar Plum Fairy Tea Party is a magical, family-friendly event, which is perfect for all generations to enjoy together. Guests are welcomed into the Kingdom of the Sweets and served pink lemonade and treats, while characters from the ballet visit each table. After the ballet, characters mingle with the audience for autographs and photos.
Purchase your NUTCRACKER - SHORT AND SWEET tickets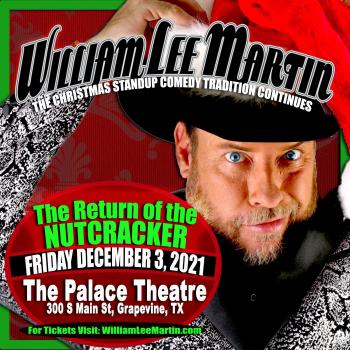 William Lee Martin's The Return of the Nutcracker
A Christmas Standup Spectacular
Friday, December 3 at 8 p.m.
All Reserved Seating
VIP Tickets $35
Tickets $29

Comedian William Lee Martin brings his annual Christmas Standup Comedy Spectacular, The Return of the Nutcracker, back to the Historic Palace Theatre on Friday, December 3. Whether he's talking proudly of his youngest daughter's designation as "class-clown," or sharing the twists and turns of his health, Martin humbly reveals his true self for the sake of a good laugh. Martin's storytelling approach takes audiences on a fulfilling journey, leaving them with "favorite routines" more than "favorite punchlines."
When Martin's not touring theaters and clubs, he can be found as a top-rated headliner on Carnival Cruise Lines or hosting his weekly podcast for broadcast, called A Stand Up Dad, where he interviews celebrities and news-makers about the state of being a modern-day dad. His comedy specials can also be found on major streaming platforms.
For more information, visit williamleemartin.com or facebook.com/comedianWilliamLeeMartin.

*VIP tickets include seating within the first three rows, an autographed poster and a keepsake.

Purchase your tickets to see WILLIAM LEE MARTIN live onstage.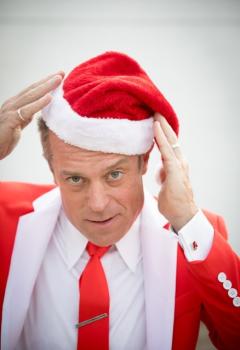 A Merry Little Christmas Show with Ricki Derek

Saturday, December 4 at 8 p.m.
All Reserved Seating
Tickets $32
Groups (20+) $27
Ricki Derek and his swinging Ho, Ho, Ho Orchestra return to the historically-swanky Palace Theatre for one great night. In its 12th year, Derek's A Merry Little Christmas Show is one of the best holiday traditions in DFW. Drawing inspiration from Frank Sinatra, Dean Martin and Bing Crosby's Christmas TV specials, A Merry Little Christmas Show is like a time capsule with a wink and a nod. Ricki croons your favorite Christmas tunes backed by his amazing orchestra and a few special guests.
His one-of-a-kind stage presence and sense of humor will take all the stress out of the holidays and put a smile on your face. Derek's performances have been heralded by Bill Zehme of Esquire Magazine and The Dallas Morning News. Come and join us for a swinging good time!

Purchase your tickets to see RICKI DEREK live onstage.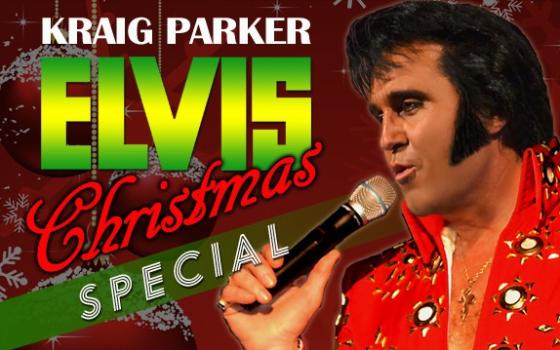 Elvis Christmas Special with Kraig Parker
with the Royal Tribute Band

Sunday, December 5 at 4 p.m.
All Reserved Seating
Tickets $42/ $32*
Kids (under 12) $15*
Groups (20+) $27*
Back by popular demand, Kraig Parker brings his amazing Elvis Christmas Special to Grapevine. Parker, who has toured the world with his spot on tribute to Elvis, will be backed by his Royal Tribute Band. His looks, moves, charisma and powerful voice are as close as it gets to seeing the King of Rock-n-Roll in person. The show offers a mix of Christmas favorites, Elvis hits and other special surprises, so you won't want to miss this holiday treat. This show is the perfect way to kick off the Christmas season. Elvis has not left the building!

Purchase your tickets to see KRAIG PARKER live onstage.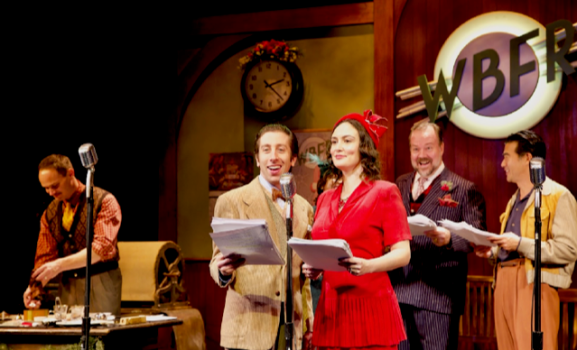 It's a Wonderful Life: A Live Radio Play
Presented by A Wishing Star Stage Company Production

Friday, December 10 at 7:30 p.m.
Saturday, December 11 at 2 & 7:30 p.m.
Reserved Seating
Tickets: $25
This holiday season, bring the family to a show with a twist on a heartwarming classic as A Wishing Star Stage Company Production and the Palace Theatre present It's a Wonderful Life: A Live Radio Play. This inventive interpretation of Frank Capra's classic film brings the ever-timely story of disaster, redemption and holiday magic to life on stage.
It is December 24, 1946 and a small group of actors have gathered in Studio A of WFTX Radio for a live broadcast, ready to take on dozens of characters and recreate Bedford Falls with live foley sound effects and virtuosic, high-energy performances to bring It's a Wonderful Life live to the listening audience.
The ensemble re-enacts the story of George Bailey, a young man whose dreams of traveling the world are thwarted by his sense of responsibility to the family business. Down on his luck, Bailey, compassionate yet disheartened, is at the end of his rope. His troubles seem to know no end and eventually lead him to wish he'd never been born. The response to his wish is a visit from an angel, Clarence, who shows Bailey how different life for those he loves would be were it not for George's contributions. Bailey comes to realize his positive impact on the world, the countless lives he has touched and just how blessed he has truly been.
It's a Wonderful Life: A Live Radio Play has become a holiday tradition at many theaters across the country – one that audiences embrace enthusiastically as they're swept up in the magic and whimsy of the tale.

Purchase your tickets to see A RADIO PLAY live onstage.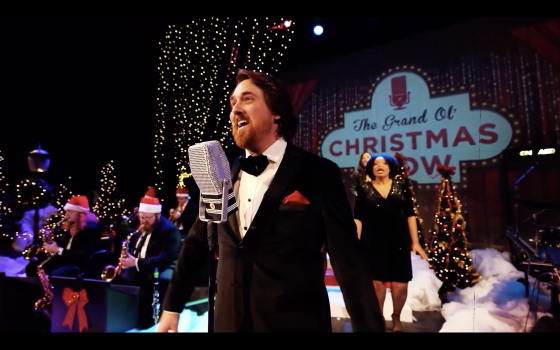 Will Hearn's The Grand Ol' Christmas Show with Blue Water Highway

Sunday, December 12 at 4 p.m.
All Reserved Seating
VIP Tickets $50
Tickets $32
Groups (20+) $27
The Grand Ol' Christmas Show is a live, one-of-a-kind musical variety show bringing all-time favorite Christmas classics and original sketch comedy antics to theaters across Texas. This original by The Grand Ol' Production Company, and Will Hearn, features Americana standout Blue Water Highway, the N-0-E-L Radio Orchestra and Gospel Singers, plus a cast of the best artists and entertainers in Texas. The Grand Ol' Christmas Show combines progressive satire with nostalgic Christmas classics performed through the framework of a vintage era that appeals to multi-generational audiences.

* VIP Tickets include seating in the first three rows, a signed album and a cast meet-and-greet prior to the performance (3-3:30 p.m.).

Purchase your tickets to see THE GRAND OL' CHRISTMAS SHOW live onstage.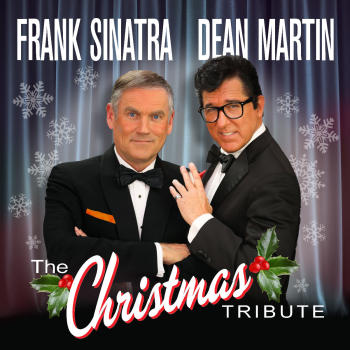 Frank Sinatra & Dean Martin
The Christmas Tribute
presented by Tribute Masters

Thursday, December 16 at 7:30 p.m.
Friday, December 17 at 3 & 7:30 p.m.
All Reserved Seating
Tickets $36
Groups (20+) $31
Get ready for an evening of music and laughter with a sensational holiday tribute to the most celebrated entertainment duo ever to grace the stage and television. Produced by Tribute Masters, this show is a rousing Christmas salute to the "kings of cool" – Frank Sinatra and Dean Martin. This show is a critics choice and features two of the most accomplished and sought-after Las Vegas entertainers in the business, Dave Halston as Frank Sinatra and Tom Stevens as Dean Martin.
You will experience a captivating blend of swing, swagger and holiday fun. The show is an energizing spectacle that delivers "old school cool" like never before! It will excite the imagination with hilarious comedy and plenty of Christmas favorites. Don't miss this uproarious extravaganza of 18-karat fun!
Purchase your tickets to see FRANK & DEAN live onstage.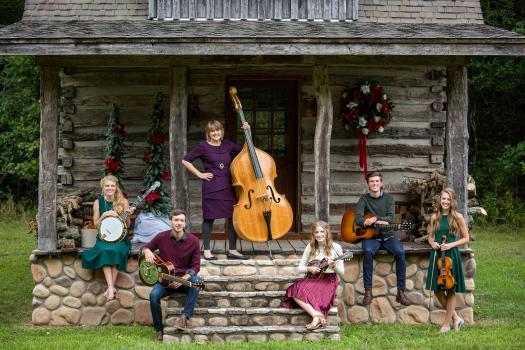 Christmas with the Petersens
Saturday, December 18 at 7:30 p.m.
Sunday, December 19 at 3 & 7:30 p.m.
Reserved Seating
Tickets $28
Groups (20+) $24
Celebrate Christmas with The Petersens as they bring their original bluegrass sound to the Palace Theatre. The Petersens are an award-winning Americana roots family in their 10th season of shows in Branson, MO. The band includes Ellen Petersen Haygood, an American Idol finalist, banjo and vocals: Katie Petersen, fiddle; Matt Petersen, guitar; Julianna Petersen, mandolin; Petersen matriarch, Karen Petersen, bass and newest member and family friend, Emmet Franz, dobro. The Petersens perform year-round in Branson, but also enjoy performing throughout the Midwest. For the past five years, the band has toured Ireland, Canada and Finland. For authentic music, clean comedy and family values, you won't find a group better than The Petersens.
Purchase your tickets to see THE PETERSENS live onstage.