Live Entertainment
The historic Palace Arts Center is the perfect venue for enjoying a live show. Nearly every weekend, performers ignite the Palace Arts stage, bringing fabulous entertainment to Historic Downtown Grapevine.
Some of the shows you'll see include Kraig Parker as Elvis during Grapevine's Christmas Capital of Texas®, The Grapevine Opry Reunion Shows and local and regional artists performing on various weekends and holidays throughout the year as part of the Grapevine Live series.
The Palace Arts Center is also a part of many art, culinary, and public events including New Vintage Wine & Gallery Trail, Main Street Fest and GrapeFest® as well as shows by local artist groups such as Grapevine Art Project and the Texas Pottery and Sculpture Guild.
So whether you want to see a live music, dance, or theater performance, the Palace Arts Center is the place for live entertainment in the heart of downtown Grapevine.

JANUARY - FEBRUARY - MARCH - APRIL - MAY - JUNE - JULY
AUGUST - SEPTEMBER - OCTOBER - NOVEMBER - DECEMBER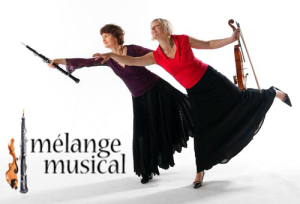 Chamber Music Concert presented by Mélange Musical
Sunday, November 11 at 4 p.m. 
Lancaster Theatre
General Admission
Tickets $20
Seniors (over 65) $15
Students (high school & college) $5
Classical music returns to Grapevine on Sunday, November 11 at 4 p.m., with Chamber Music Ensemble Mélange Musical at the Historic Lancaster Theatre. Experience a magical afternoon filled with Mozart, Dubois, Gottschalk, Shostakovich, and a feature piece written and performed by pianist Michael Schneider. See Susanna Hilliard on oboe, Iris Messinger on viola, Chuong Vu on violin and John Landefeld on cello. Join our musical host and guide, Derrick Brown, while he brings the music to life with unique and insightful commentary and stories. This is a concert for all ages and an inspiration for young and old alike in a close and intimate setting.
Mélange Musical is based in Grapevine, Texas and is a unique chamber music ensemble. Each concert is comprised of different professional musicians from the DFW Metroplex bringing local audiences a variety of instrumentation and composers taken from the classical chamber music repertoire. Each concert offers original commentary to enlighten and enrich the listeners' understanding of the composers, instruments and compositions. The ensembles are kept small to create an intimate occasion for musicians and attendees. Visit www.MelangeMusical.com for more information.
Purchase your Chamber Music Concert tickets

William Lee Martin's Living in the Middle Comedy Tour
Saturday, November 17 at 8 p.m.
Reserved Seating
VIP Tickets $39*
Tickets $25

Comedian William Lee Martin Brings His One Man Show Back to the Palace!
Comedian William Lee Martin, better known by his nickname "Cowboy Bill," brings his unique, original brand of stand-up comedy to the Palace Theatre on Saturday, November 17.  The show is high energy and features adult humor without the adult language. 
Martin is originally from Blue Mound, Texas and is off his first one-hour television special on CMT and Amazon Prime, "Let the Laughter Roll." Martin's weekly video blog, "Living in the Middle Report" on Facebook has garnered millions of views.
The married father of five is the original Texas cowboy comedian and has traveled the world doing stand-up for the last 22 years. Rated as Carnival Cruise Lines Top Performer, he has millions of fans across the globe. He has also toured with legendary country artists such as George Strait, Brad Paisley, all four of the Blue Collar Tour and the late, great George Jones.
Don't miss this great show. Tickets sold out last year very quickly.
For More information: cowboybill.com williamleemartin.com or facebook.com/comedianWilliamLeeMartin
Purchase your Living in the Middle Comedy Tour tickets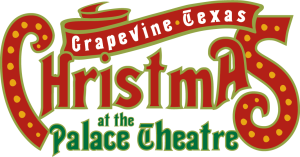 Christmas Tickets go on sale Tuesday, July 10 at 10 a.m.

The Palace Arts Center is proud to welcome back The Texas Tenors, performing "Deep in the Heart of Christmas" December 11-15. We are also welcoming back Ricki Derek and his "Merry Little Christmas Show" on December 1, "An Elvis Kind of Christmas" with Kraig Parker and the Royal Tribute Band on December 2 and Rocky Gribble and the Grapevine Opry Reunion Show Band on December 8. 

Classic Christmas movies including It's A Wonderful Life and White Christmas will also be showing throughout the month of December.
Ticket prices and group sales information will be announced soon.
All ticket sales begin Tuesday, July 10 at 10 a.m.

The Texas Tenors
Deep in the Heart of Christmas
December 11 at 7:30 p.m.
December 12 at 7:30 p.m.
December 13 at 2 (19 tickets left) & 7:30 p.m.
December 14 at 7:30 p.m.
December 15 at 2 (24 tickets left) & 7:30 p.m.
Reserved Seating
Tickets $44
Groups (20+) $38

The Palace Arts Center is proud to welcome back Emmy Award Winners and Billboard #1 Recording Artists The Texas Tenors as they sleigh ride back into Grapevine with their heartwarming and touching holiday concert "Deep in the Heart of Christmas!" From seasonal favorites like "O Holy Night" and "Joy to the World" to crowd pleaser The Righteous Brothers' "You've Lost That Lovin' Feelin'" and original hit "Bootdaddy," The Texas Tenors bring a unique blend of music to the stage with thrilling harmonies and award winning arrangements. Last year they celebrated the season with the nation performing at the National Tree Lighting in Washington, DC., now they are here to celebrate Christmas with you!

From Bruno Mars to Puccini, Marcus Collins, John Hagen and JC Fisher treat audiences to a unique blend of country, classical, broadway and current pop music. They use breathtaking vocals, humor and a touch of cowboy charm to create an unforgettable live show.
The Texas Tenors have also used their talent beyond concert halls. They have been featured entertainers on NBC's The Today Show, Hallmark's Home and Family and The 28th Annual Cinematheque Awards honoring Matthew McConaughey, to name a few. Other notable performances have included NBA games, the PBR World Championships in Las Vegas and a variety of charity events. John, Marcus and JC are always ready to give back and promote awareness for organizations near and dear to their hearts including The Child Fund International, Homes for our Troops and The Mission Project.

A Merry Little Christmas Show with
Ricki Derek
December 1 at 8 p.m.
Reserved Seating
Tickets $32/$27
Groups (20+) $27/$22
Keeping Frank Sinatra's music and style alive for the past 20 years has always been important to Ricki Derek and it shows in every performance he does whether it's with his trio, the Vegas Six, on up to his 16-piece Big Band and 24-piece orchestra. One of his most celebrated shows throughout the year is his "A Merry Little Christmas Show," which has become a tradition for many. In its 10th year, this holiday musical experience includes affectionate nods to the past with its lush orchestrations backed by Ricki's Ho, Ho, Ho Orchestra and its feel-good approach to the most wonderful time of the year. Ricki grew up watching the Christmas specials with Frank, Dean and Bing and loved them so much he wanted to recreate that feeling with his live shows. The show has all your favorite holiday tunes and features some very special guests. It's a wonderful way to get you swinging into the holidays.

An Elvis Kind of Christmas
starring Kraig Parker and
the Royal Tribute Band
December 2 at 4 p.m.
Reserved Seating
Tickets $40/$30/$25*
Groups (20+) $25/$20*
Kids (Under 12) $15*
Kraig Parker returns with his new show, "An Elvis Kind of Christmas," that promises to put you in the holiday spirit and offers something for the entire family. Parker, backed by his 10-piece Royal Tribute Band, continues to sell out venues around the country with his authentic tribute to Elvis Presley. His looks, moves, voice and charisma will take you back to the golden years of rock and roll. This show brings to life many favorite songs of Christmas mixed with classic hits of the King. Rumor has it there might even be a visit from Santa. Don't miss this opportunity to ring in the Christmas season with this show that sells out every year. Elvis has not left the building! 

*First three rows ($40) are not eligible for any discounted rates. Kids rate not included in group discount.

Rocky Gribble presents
A Grapevine Opry Christmas
Saturday, December 8 at 7:30 p.m.
Reserved Seating (19 tickets left)
Tickets $25
Groups (20+) $20

We all have traditions but those associated with our most beloved holiday of the year carry special meaning. This year will mark the 31st year of Grapevine Opry Christmas shows at the Palace Theatre so it's only natural that Rocky Gribble's show continues the tradition. A Grapevine Opry Christmas is filled with holiday music, both new and old, and offers an incredible yuletide experience for our fans. Whether you are one of our faithful followers or, by chance, discover the show for the first time, you'll find that the show never fails to illustrate the full story Christmas – and may possibly inspire a new holiday tradition for you and your family. And remember, sun or snow, there is always a Christmas celebration in store at A Grapevine Opry Christmas.

The Rat Pack -
A Live Tribute from Las Vegas
Production of Tribute Masters
Friday, December 28 at 7:30 p.m.
Reserved Seating
Tickets $32/$27

Get ready for a pack of music and laughter with one of the most celebrated Rat Pack tribute shows ever to grace the stage. Produced by Tribute Masters, this rousing salute to Frank Sinatra, Sammy Davis Jr. and Dean Martin is a critics' choice. The show features three of the most accomplished and sought-after Las Vegas entertainers in the business – including Dave Halston as Frank Sinatra, Tom Stevens as Dean Martin and Dezhon Fields as Sammy. 
A captivating blend of swing, swagger and antics, this show is an energizing spectacle that delivers "Old School Cool" like never before. It will excite the imagination with fabulous music, hilarious comedy and unforgettable fun in the same vintage Vegas style as the real Sinatra and his pals. Don't miss this uproarious extravaganza of 18-karat fun!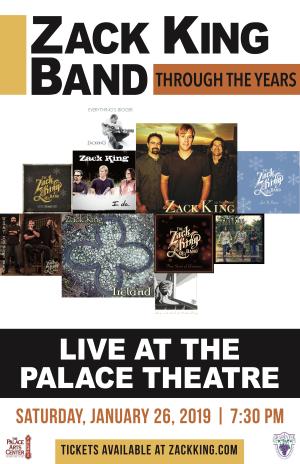 Zack King Band Through the Years: Live In Concert
Saturday, January 26 at 7:30 p.m.
Reserved Seating
Tickets $20

The Zack King Band formed in late 2002. Since their debut performance opening for celebrated songwriter Leon Russell, they have opened for and performed alongside many legendary artists in rock and country music including: Bon Jovi, Alabama, Randy Travis, Marshall Tucker Band, Tesla, Bret Michaels, Monte Montgomery, Ronnie Milsap, Stone Temple Pilots and many more.
Their songs have been used as theme music for television shows and in radio/TV advertising. They can be heard in sports arenas from Canada to Texas and can often be heard during Dallas Stars hockey games at American Airlines Center.
During this one-night-only performance you'll hear stories and songs that shaped the sound of the Zack King Band.
Purchase your Zack King Band tickets