Live Entertainment
The historic Palace Arts Center is the perfect venue for enjoying a live show. Nearly every weekend, performers ignite the Palace Arts stage, bringing fabulous entertainment to Historic Downtown Grapevine.
Some of the shows you'll see include Kraig Parker as Elvis during Grapevine's Christmas Capital of Texas®, The Grapevine Opry Reunion Shows and local and regional artists performing on various weekends and holidays throughout the year as part of the Grapevine Live series.
The Palace Arts Center is also a part of many art, culinary, and public events including New Vintage Wine & Gallery Trail, Main Street Fest and GrapeFest® as well as shows by local artist groups such as Grapevine Art Project and the Texas Pottery and Sculpture Guild.
So whether you want to see a live music, dance, or theater performance, the Palace Arts Center is the place for live entertainment in the heart of downtown Grapevine.

JANUARY - FEBRUARY - MARCH - APRIL - MAY - JUNE - JULY
AUGUST - SEPTEMBER - OCTOBER - NOVEMBER - DECEMBER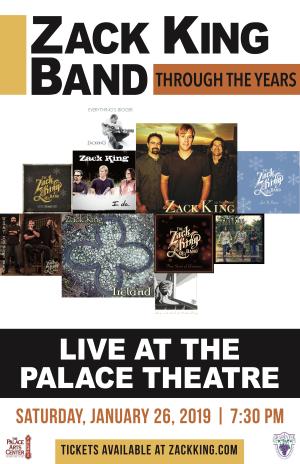 Zack King Band Through the Years: Live In Concert
Saturday, January 26 at 7:30 p.m.
Reserved Seating
Tickets $20

The Zack King Band formed in late 2002. Since their debut performance opening for celebrated songwriter Leon Russell, they have opened for and performed alongside many legendary artists in rock and country music including: Bon Jovi, Alabama, Randy Travis, Marshall Tucker Band, Tesla, Bret Michaels, Monte Montgomery, Ronnie Milsap, Stone Temple Pilots and many more.
Their songs have been used as theme music for television shows and in radio/TV advertising. They can be heard in sports arenas from Canada to Texas and can often be heard during Dallas Stars hockey games at American Airlines Center.
During this one-night-only performance you'll hear stories and songs that shaped the sound of the Zack King Band.
Purchase your Zack King Band tickets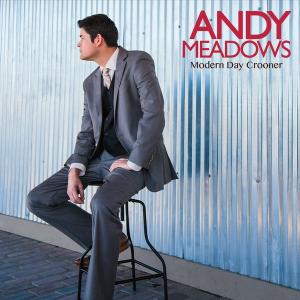 The Crooner's Valentine Concert featuring Andy Meadows and His Big Band
Thursday, February 14 at 7:30 p.m.
Reserved Seating
Tickets $20

A special Valentine's Day show featuring Andy Meadows and His Big Band paying tribute to their biggest musical influences, including Frank Sinatra, Dean Martin and Nat King Cole. Enjoy some of the greatest love songs ever recorded and a mix of legendary country crooners like Eddy Arnold, Jim Reeves and George Strait, along with Western Swing, Big Band, and a few of Andy's originals in his crooner style. All while being backed by a Big Band full of the best musicians in DFW. Andy even channels Elvis and Neil Diamond and loves going out into the crowd to do funny, interactive bits with the audience. The show also features synced visual elements and a special guest appearance by Rosewood. Go to AndyMeadows.net for more information.
Purchase your The Crooner's Valentine Concert tickets

660AM The Answer presents
"An Evening with Sebastian Gorka and Mark Davis"
Thursday, April 4 at 7 p.m.
Reserved Seating
VIP Tickets* $99
Tickets $49/$30
With the vital 2020 Presidential election fast approaching, join Mark and Sebastian as they motivate their electoral base to do the right thing and keep the positive momentum continuing in our great country.
For more information visit 660amtheanswer.com
*VIP Tickets include a meet and greet with hors d'oeuvres and hosts, Sebastian and Mark, 
from 6 – 7 p.m. in the Lancaster Theatre.
Purchase your "An Evening with Sebastian Gorka and Mark Davis" tickets