Live Entertainment
The historic Palace Arts Center is the perfect venue for enjoying a live show. Nearly every weekend, performers ignite the Palace Arts stage, bringing fabulous entertainment to Historic Downtown Grapevine.
Some of the shows you'll see include Kraig Parker as Elvis during Grapevine's Christmas Capital of Texas®, The Grapevine Opry Reunion Shows and local and regional artists performing on various weekends and holidays throughout the year as part of the Grapevine Live series.
The Palace Arts Center is also a part of many art, culinary, and public events including New Vintage Wine & Gallery Trail, Main Street Fest and GrapeFest® as well as shows by local artist groups such as Grapevine Art Project and the Texas Pottery and Sculpture Guild.
So whether you want to see a live music, dance, or theater performance, the Palace Arts Center is the place for live entertainment in the heart of downtown Grapevine.

JANUARY - FEBRUARY - MARCH - APRIL - MAY - JUNE - JULY
AUGUST - SEPTEMBER - OCTOBER - NOVEMBER - DECEMBER

Rock-n-Roll Heaven - A Salute to the Legends
Saturday, July 6 at 7:30 p.m.
Reserved Seating
VIP Tickets $40*
Tickets $30/$25
Groups (20+) $25/$20*
Kids (under 12) $15*

Take a journey to Rock-N-Roll Heaven, the electrifying show saluting Elvis Presley and Roy Orbison starring award-winning artists Kraig Parker and Al Nelson. Experience the look, voice and timeless hits of two of music's greatest icons. Backed by the Royal Tribute Band, critics claim this is a powerful performance not to be missed.
* VIP Tickets are for seating within the first three rows. Discount ticket pricing not available in the first three rows. Call the Box Office at 817-410-3100 for group rates.
Purchase your Rock-n-Roll Heaven tickets


Carpenters Tribute Concert
Presented by Tribute Masters
Saturday, July 13 at 7:30 p.m. 
Reserved Seating
Tickets $32/$27

Direct from Las Vegas, Carpenters Tribute Concert stars Sally Olson as Karen Carpenter and pianist Ned Mills as Richard Carpenter, backed by some top musicians. It is the definitive show celebrating the music and legacy of the famed brother-sister duo, featuring hits "We've Only Just Begun," "Close To You," "Superstar," Karen's drum solo and much more. The show opens with a tribute to Herb Alpert & The Tijuana Brass.
Sally Olson is truly unsurpassed in her startling representation of Karen Carpenter. She captures the essence of the late singer right down to her authentic hairstyles, vintage and handmade costumes, makeup, gestures and voice. Randy Schmidt, author of Little Girl Blue: The Life of Karen Carpenter said, "Sally's tribute to Karen Carpenter is heartfelt and honest." David Halston of Tribute Masters claims, "Sally is remarkable.
Purchase your Carpenters Tribute Concert tickets


World Beauty Fitness & Fashion - Dallas
Fitness & Fashion Spectacular 2019
Saturday, July 20 at 5 p.m.
General Admission
VIP Tickets $90
Tickets $65
Come be mesmerized by some of the most beautiful models in the world as they take the stage on July 20 at the Palace Theatre, located in Historic Downtown Grapevine. The World Beauty Fitness and Fashion Inc. (WBFF) tour spans every continent. A show of glitz and glamour, the WBFF is the only show of its kind.

*VIP Tickets are for optimal seating.
For more information, visit wbffshows.com.

Purchase your World Beauty Fitness & Fashion tickets


Andy Meadows and His Big Band
Saturday, August 17 at 7:30 p.m.
Reserved Seating
Tickets $20

The first of three theater shows that'll be recorded and featured on Andy's upcoming live album "Greatest Songs Ever Written Vol. 1." Andy Meadows and His Big Band perform their Vegas-style show that pays tribute to Andy's biggest musical influences, like Frank Sinatra, Dean Martin and Nat King Cole. Enjoy some of the greatest songs ever recorded and a mix of legendary country crooners like Eddy Arnold, Jim Reeves and George Strait, along with Western Swing, Big Band, and a few of Andy's originals in his crooner style. All while being backed by a Big Band full of the best musicians in DFW. Andy even channels Elvis and Neil Diamond and loves going out into the crowd to do funny, interactive bits with the audience. The show also features synced visual elements.
Go to AndyMeadows.net for more information.

Purchase your Andy Meadows and His Big Band tickets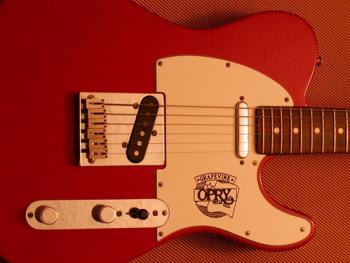 Rocky Gribble presents
The Grapevine Opry Reunion Show
Saturday, October 12
Reserved Seating
Tickets $25

Back by popular demand, join the Reunion Show crew for another evening of the best live country music and variety entertainment in the Metroplex. New and former Grapevine Opry artists, along with the Reunion Show Band, will present an incredible mix of great songs. The performance is presented in a relaxed atmosphere peppered with spontaneous humor and delivered by outstanding vocal and instrumental talent. Always entertaining, always fun!
Purchase your Grapevine Opry Reunion Show tickets