Live Entertainment
The historic Palace Arts Center is the perfect venue for enjoying a live show. Nearly every weekend, performers ignite the Palace Arts stage, bringing fabulous entertainment to Historic Downtown Grapevine.
Some of the shows you'll see include the Texas Tenors during Grapevine's Christmas Capital of Texas® and local and regional artists performing on various weekends and holidays throughout the year as part of the Grapevine Live series.
The Palace Arts Center is also a part of many art, culinary, and public events including New Vintage Wine & Gallery Trail, Main Street Fest and GrapeFest® as well as shows by local artist groups such as Grapevine Art Project and the Texas Pottery and Sculpture Guild.
So whether you want to see a live music, dance, or theater performance, the Palace Arts Center is the place for live entertainment in the heart of downtown Grapevine.

JANUARY - FEBRUARY - MARCH - APRIL - MAY - JUNE - JULY
AUGUST - SEPTEMBER - OCTOBER - NOVEMBER - DECEMBER


Derek Anthony & Friends Country Showcase
Saturday, March 25 at 7:30 p.m.
General Admission
Tickets $15*
VIP Tickets $27* - VIP reserved seating, meet-n-greet with artists & a free CD from Holly & Derek
Texas Two Step Back Stage Pass $40* - VIP reserved seating, special badge, meet-n-greet with artists, CD from Holly & Derek, signed photo & merchandise!
The Palace Theatre proudly presents in concert BLUANT Music Group Derek Anthony & Friends Country Showcase. Derek Anthony is back in Grapevine from a sold out show last year. And this year, the show is power packed with NBC's The Voice finalist Holly Tucker and the amazing Louisiana Country Soul of Gyth Rigdon! And of course, Derek Anthony & The D-Train Band in full tour mode! Three artists in one high energy show! Guaranteed to hit in the heart and soul of everyone that attends! This is a MUST SEE show! Stories will be shared about songwriting, touring, family and how music can help heal.
Derek Anthony – can best be described as the contemporary country cowboy with a taste of traditional and modern style country in his songs. He put on a high energy show with meaning. Hear the stories behind the chords and meet and see an amazing LIVE band! Derek lives in Keller, tours around the country, records in Nashville, can be heard on country radio and at the Dallas Cowboys games with the title track to his last CD "Cowboy Way". Derek has performed with Mark Chesnutt, Clint Black, Tracy Lawrence, Josh Turner, Sara Evans, and many more. He has graced the stages at Billy Bob's, Gexa, and many more venues across the U.S. All of Derek's music can be found online on all major music websites. Please follow and see more at www.derekanthony.net.
Holly Tucker – (NBC's The Voice Finalist) – The Angel of Texas - In a music genre where a great story is key and a sense of genuineness is as important as an artist's vocal prowess, 23-year-old Holly Tucker is emerging on the Texas Country Music scene as one to watch. Her voice has been described by Blake Shelton as "the most effortless, accurate, and powerful voice" the top-charting country music star has ever heard. That, coupled with Holly's down-to-earth personality evident in both her lyrics and performances is fast moving Holly's music onto charts and into hearts in Texas and beyond. In June 2013, Holly entered the national music conversation, when she rose to the Top 6 on Season 4 of NBC TV's hit music reality show, The Voice. Since competing on The Voice, Holly has made over 500 personal appearances in 14 states and two countries. In the last three years, Holly has opened for well-loved and respected artists such as Tracy Byrd, Willie Nelson, Neal McCoy, Linda Davis, Clint Black, the Oakridge Boys, Ray Johnston, Hudson Moore, and many more. Be sure to follow and share at www.hollytucker.com.
Gyth Rigdon - was raised working from sun up to sun down on a southern Louisiana race horse farm in a small town called Singer. His soulful taste of style is unique and is accepted by the masses. Future star in the making… See him LIVE first! Gyth Rigdon has been the opening act for legendary Texas Hall Of Fame country music star JOHNNY LEE and also recently opening for Louisiana Zydecajun star Wayne Toupes. In May, Gyth was a winner of "The Sound" competition held in Lake Charles, La. and will soon be headed to Hollywood for the making of the sound track to a new movie called "How To Love A Geek". His musical gift and his endless humbleness surely shine bright. "When strings and dreams are aligned, magic happens". See more at www.facebook.com/gythrigdonmusic. 
Benefits the Superhero Micah Foundation. Micah Ahern had fought cancer for almost seven years starting at 18 months old and passed away in August of 2016. Micah fought a rare childhood form of cancer and always shined with his amazing positive spirit. Micah was the bat boy for the TCU baseball team for three years, and every year TCU went to the college world series. Come and join us and see how Micah touched so many lives as an angel on earth. See more at www.superheromicah.org. Portions of the proceeds benefits a new foundation Micah's family has started to assist families in funds for medical bills and for childhood cancer research. 
* A $2 service fee is charged per ticket. Meet-n-greet for VIP and Texas Two Step Back Stage Pass ticket holders is after the show. VIP reserved seating is roped off for those ticket holders, it is still first come, first serve.
Purchase tickets to Derek Anthony & Friends Country Showcase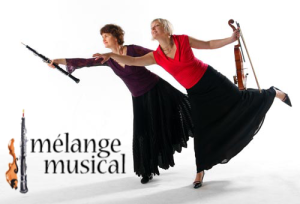 Mélange Musical is proud to present
A Chamber Music Concert
Lancaster Theater 
Sunday, April 2 at 3 p.m.
General Admission
Tickets: $20*
Students (high school & college): $10*
Seniors (65+) $10*
Concert will feature a Quintet for Horn and Strings by Mozart, Oboe Concerto by Marcello, and Trio for Violin, Cello and Piano by Mendelssohn. Our musicians are Sergey Tsoy- Violin, Nan Zhang- Cello, Howard Hilliard- Horn, Iris Messinger- Viola, Michael Schneider- Piano, and Susanna Hilliard- oboe. 

Please visit www.melangemusical.com for more information.
*A $2 service fee is charged per ticket.
Purchase tickets to Melange Musical - A Chamber Music Concert


Fantasm - Odyssey of Dream
Scheherazade's ancient tales of the fantastic adventures of Sinbad
Monday, July 31 at 7:30 p.m.
Reserved Seating
Tickets $25*/$30*
Bellydance Evolution brings to life the ancient adventures of Sinbad, as told by Scheherazade, in an effort to save her life from the enraged King Shariar. Follow Sinbad as he encounters giant birds, savages and treasures beyond your wildest dreams. Watch as Scheherazade uses her creative powers of storytelling and witness the King's transformation. Be inspired by the colorful beauty of World-Fusion dance in a spectacular like you have never seen.  
Directed by world-renowned bellydancer Jillina Carlano with an original score by audio machine's head composer Paul Dinletir. Featuring an international cast of over 20 dancers.
*A $2 service fee is charged per ticket.

Purchase tickets to Fantasm - Odyssey of Dream