Palace Theatre Movies
The Palace Theatre, a restored art deco-style 1940s theater, makes going to the movies a special occasion. This Grapevine attraction features classic films, such as Grease, Butch Cassidy and the Sundance Kid, The Elephant Man, Singing in the Rain and Rebecca, on the first Friday of every month as part of the First Friday Film Series at the Palace Arts Center.

Admission is only $6 per person. Movies are general admission style seating.

JANUARY- FEBRUARY - MARCH - APRIL - MAY - JUNE - JULY -
AUGUST - SEPTEMBER - OCTOBER - NOVEMBER - DECEMBER
Bring in a same-day receipt from any Grapevine restaurant and receive a free small popcorn.
If you have any questions, call the Palace Theatre Box Office at 817.410.3100.
JANUARY


Friday, January 20 at 7:30 p.m.
Fantasia (1940)
G, 125 minutes
A collection of animated interpretations of great works of Western classical music.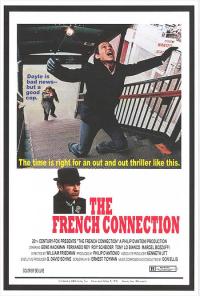 Saturday, January 21 at 7:30 p.m.
The French Connection (1971)
R, 104, minutes
Starring: Gene Hackman, Roy Scheider & Fernando Rey
A pair of NYC cops in the Narcotics Bureau stumble onto a drug smuggling job with a French connection.


Friday, January 27 at 7:30 p.m.
Legend (1985)
PG, 89 minutes
Starring: Tom Cruise, Mia Sara & Tim Curry
A young man must stop the Lord of Darkness from both destroying daylight and marrying the woman he loves.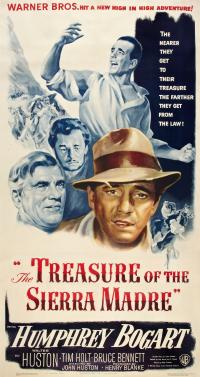 Saturday, January 28 at 7:30 p.m.
The Treasure of the Sierra Madre (1948)
App, 126 minutes
Starring: Humphrey Bogart, Walter Huston & Tim Holt
Fred Dobbs and Bob Curtin, two Americans searching for work in Mexico, convince an old prospector to help them mine for gold in the Sierra Madre Mountains.
 
FEBRUARY


Friday, February 3 at 7:30 p.m.
First Friday Film Series
The Fifth Element (1997)
PG-13, 126 minutes
Starring: Bruce Willis, Milla Jovovich & Gary Oldman
In the colorful future, a cab driver unwittingly becomes the central focus in the search for a legendary cosmic weapon to keep Evil and Mr. Zorg at bay.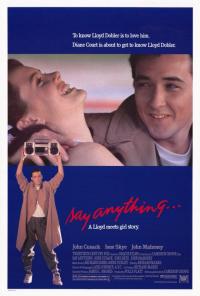 Saturday, February 4 at 7:30 p.m.
Say Anything (1989)
PG-13, 100 minutes
Starring: John Cusack, Ione Skye & John Mahoney
A noble underachiever and a beautiful valedictorian fall in love the summer before she goes off to college.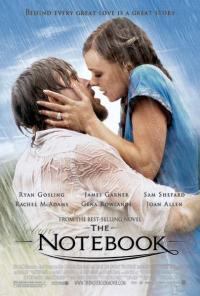 Friday, February 10 at 7:30 p.m.
The Notebook (2004)
PG-13, 123 minutes
Starring: Ryan Gosling, Rachel McAdams, James Garner & Gena Rowlands
A poor yet passionate young man falls in love with a rich young woman, giving her a sense of freedom, but they are soon separated because of their social differences.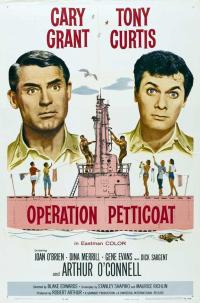 Friday, February 17 at 7:30 p.m.
Operation Petticoat (1959)
App, 124 minutes
Starring: Cary Grant, Tony Curtis & Joan O'Brien
World War 2 comedy about a submarine commander who finds himself stuck with a decrepit (and pink) sub, a con-man executive officer and a group of army nurses.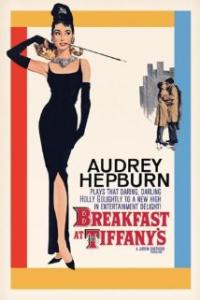 Friday, February 24 at 7:30 p.m.
Breakfast at Tiffany's (1961)
NR, 115 minutes
Starring: Audrey Hepburn, George Peppard & Patricia Neal
A young New York socialite becomes interested in a young man who has moved into her apartment building.
MARCH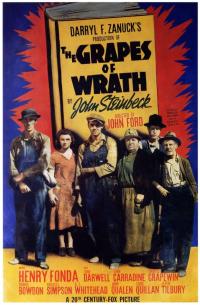 Friday, March 3 at 7:30 p.m.
First Friday Film Series
The Grapes of Wrath (1940)
APP, 129 minutes
Starring: Henry Fonda, Jane Darwell & John Carradine
A poor Midwest family is forced off of their land. They travel to California, suffering the misfortunes of the homeless in the Great Depression.