Palace Theatre Movies
The Palace Theatre, a restored art deco-style 1940s theater, makes going to the movies a special occasion. This Grapevine attraction features classic films, such as Grease, Butch Cassidy and the Sundance Kid, The Elephant Man, Singing in the Rain and Rebecca, on the first Friday of every month as part of the First Friday Film Series at the Palace Arts Center.

Admission is only $6 per person. Movies are general admission style seating.

JANUARY- FEBRUARY - MARCH - APRIL - MAY - JUNE - JULY -
AUGUST - SEPTEMBER - OCTOBER - NOVEMBER - DECEMBER
Bring in a same-day receipt from any Grapevine restaurant and receive a free small popcorn.
If you have any questions, call the Palace Theatre Box Office at 817.410.3100.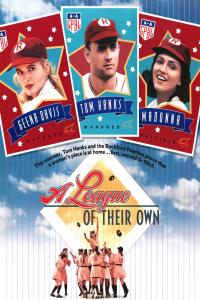 Friday, March 24 at 7:30 p.m.
A League of Their Own (1992)
PG, 128 minutes
Directed by Penny Marshall
Starring: Geena Davis, Tom Hanks & Lori Petty
Two sisters join the first female professional baseball league and struggle to help it succeed amidst their own growing rivalry.


Friday, April 7 at 7:30 p.m.
First Friday Film Series
Strangers on a Train (1951)
PG, 101 minutes
Directed by Alfred Hitchcock
Starring: Farley Granger, Robert Walker & Ruth Roman
A psychotic socialite confronts a pro tennis star with a theory on how two complete strangers can get away with murder - a theory that he plans to implement.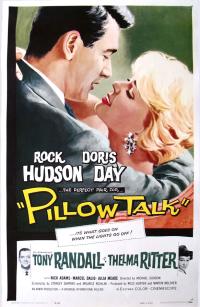 Saturday, April 8 at 7:30 p.m.
Pillow Talk (1959)
APP, 102 minutes
Directed by Michael Gordon
Starring: Rock Hudson, Doris Day & Tony Randall
A man and a woman who share a party line cannot stand each other, but he has fun romancing her with his voice disguised.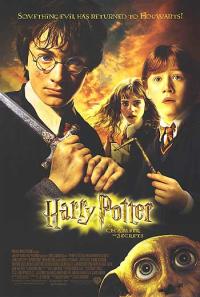 Friday, April 14 at 7:30 p.m.
Harry Potter and the Chamber of Secrets (2002)
PG, 161 minutes
Directed by Chris Columbus
Starring: Daniel Radcliffe, Rupert Grint & Emma Watson
Harry ignores warnings not to return to Hogwarts, only to find the school plagued by a series of mysterious attacks and a strange voice haunting him.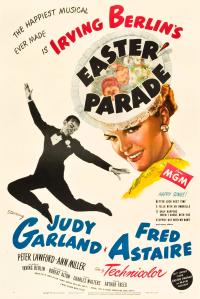 Saturday, April 15 at 7:30 p.m.
Easter Parade (1948)
APP, 107 minutes
Directed by Charles Walters
Starring: Judy Garland, Fred Astaire & Peter Lawford
A nightclub performer hires a naive chorus girl to become his new dance partner to make his former partner jealous and to prove he can make any partner a star.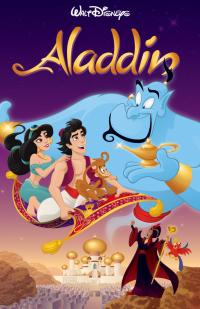 Friday, April 21 at 7:30 p.m.
Aladdin (1992)
G, 90 minutes
Directed by Ron Clements & John Musker
Voices of Scott Weinger, Robin Williams & Linda Larkin
When a street urchin vies for the love of a beautiful princess, he uses a genie's magic power to make himself off as a prince in order to marry her.


Friday, May 5 at 7:30 p.m.
First Friday Film Series
2001: A Space Odyssey (1968)
G, 149 minutes
Directed by Stanley Kubrick
Starring: Keir Dullea, Gary Lockwood & William Sylvester
Humanity finds a mysterious, obviously artificial object buried beneath the Lunar surface and, with the intelligent computer H.A.L. 9000, sets off on a quest.


Friday, May 26 at 7:30 p.m.
Throw Momma from the Train (1987)
PG-13, 88 minutes
Directed by Danny DeVito
Starring: Danny DeVito, Billy Crystal & Kim Greist 
A bitter ex-husband and a put-upon momma's boy both want their respective former spouse and mother dead. Who will pull it off?