***PLEASE READ BEFORE PURCHASE***
The Palace Arts Center continues to make the safety and security of its patrons a priority. In addition to reduced venue capacity, increased sanitization efforts between shows and in public areas are in effect, and touchless hand sanitizing stations have been placed in public areas for added convenience. 
All patrons are required to wear masks or face coverings in public areas.  While they must be worn for the duration of performances or movies, they may be removed when eating or drinking. There will be no exceptions.
Guests wanting to sit together are encouraged to purchase tickets in the same transaction.
We are currently operating at 50% occupancy.
All ticket sales are final. No refunds or exchanges granted unless performance or movie is canceled.
The Palace Theatre, a restored art deco-style 1940s theater, makes going to the movies a special occasion. This Grapevine attraction features classic films, such as Grease, Butch Cassidy and the Sundance Kid, The Elephant Man, Singing in the Rain and Rebecca, on the first Friday of every month as part of the First Friday Film Series at the Palace Arts Center.

Admission is only $6 per person. Movies are general admission style seating.

JANUARY - FEBRUARY - MARCH - APRIL - MAY - JUNE - JULY -
AUGUST - SEPTEMBER - OCTOBER - NOVEMBER - DECEMBER

Bring in a same-day receipt from any Grapevine restaurant and receive a free small popcorn.
If you have any questions, call the Palace Theatre Box Office at 817.410.3100
WE LOVE TOM HANKS WEEKEND!
January 8-9
Dress as a Tom Hanks character and receive a small popcorn.
Tickets $6 each or 3 movies for $15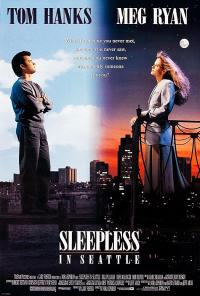 SLEEPLESS IN SEATTLE (1993)
Friday, January 8 at 7:30 p.m.
PG, 105 minutes
Starring: Tom Hanks, Meg Ryan & Ross Malinger
Directed by Nora Ephron
A recently widowed man's son calls a radio talk-show in an attempt to find his father a partner.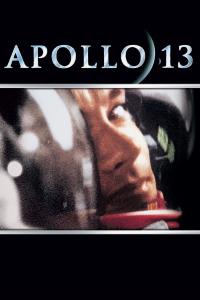 APOLLO 13 (1995)
Saturday, January 9 at 2 p.m.
PG, 140 minutes
Starring: Tom Hanks, Bill Paxton & Kevin Bacon
Directed by Ron Howard
NASA must devise a strategy to return Apollo 13 to Earth safely after the spacecraft undergoes massive internal damage putting the lives of the three astronauts on board in jeopardy.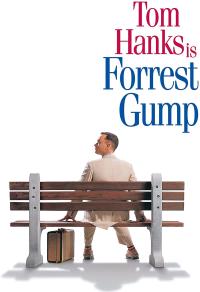 FORREST GUMP (1994)
Saturday, January 9 at 7:30 p.m.
PG-13, 142 minutes
Starring: Tom Hanks, Robin Wright & Gary Sinise
Directed by Robert Zemeckis
The presidencies of Kennedy and Johnson, the events of Vietnam, Watergate and other historical events unfold through the perspective of an Alabama man with an IQ of 75, whose only desire is to reunite with his childhood sweetheart.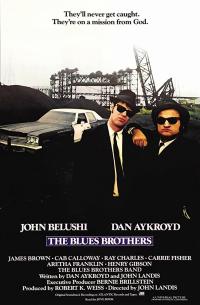 THE BLUES BROTHERS (1980)
Friday, January 15 at 7:30 p.m.
R, 133 minutes
Starring: John Belushi, Dan Aykroyd & Cab Calloway
Directed by John Landis
Jake Blues, just released from prison, puts together his old band to save the Catholic home where he and his brother Elwood were raised.
*National Hat Day* Wear your best fedora and receive a small popcorn.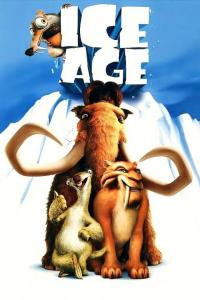 ICE AGE (2002)
Saturday, January 16 at 4 p.m.
PG, 81 minutes
Voices of Denis Leary, Ray Romano & John Leguizamo
Directed by Chris Wedge & Carlos Saldanha
Set during the Ice Age, a sabertooth tiger, sloth and wooly mammoth find a lost human infant, and they try to return him to his tribe.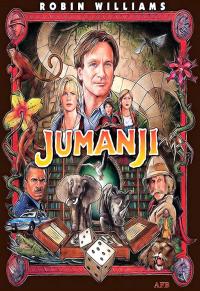 JUMANJI (1995)
Saturday, January 16 at 7:30 p.m.
PG, 104 minutes
Starring: Robin Williams, Kirsten Dunst & Bonnie Hunt
Directed by Joe Johnston
When two kids find and play a magical board game, they release a man trapped in it for decades - and a host of dangers that can only be stopped by finishing the game.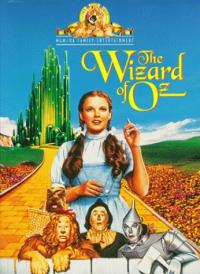 THE WIZARD OF OZ (1939)
Tuesday, January 19 at 7 p.m.
PG, 102 minutes
Starring: Judy Garland, Frank Morgan & Ray Bolger
Directed by Victor Fleming
A young girl is swept away from a farm in Kansas to the magical Land of Oz in a tornado and embarks on a quest with her new friends to see the Wizard who can help her return home.
**NATIONAL POPCORN DAY – all guests will receive (one) small popcorn with ticket purchase.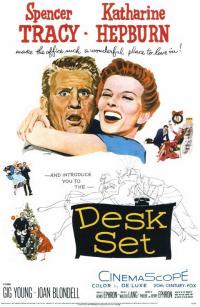 DESK SET (1957)
Friday, January 22 at 7:30 p.m.
APP, 103 minutes
Starring: Spencer Tracy, Katharine Hepburn & Gig Young
Directed by Walter Lang
Two extremely strong personalities clash over the computerization of a television network's research department.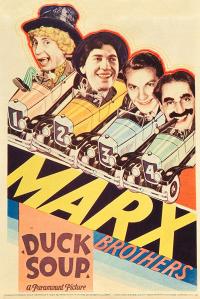 DUCK SOUP (1933)
Friday, January 29 at 7:30 p.m.
NR, 69 minutes
Starring: Groucho Marx, Harpo Marx & Chico Marx
Directed by Leo McCarey
Rufus T. Firefly is named president/dictator of bankrupt Freedonia and declares war on neighboring Sylvania over the love of wealthy Mrs. Teasdale.