Grapevine takes pride in offering an array of family-friendly activities. But did you know there are so many things to explore around town, that won't cost you a dime!? We collected a list of the Top 10 best things to do in Grapevine, that are completely free! Check it out and get to exploring!
Take a Look Back in Time at the Grapevine Historical Museums  
Grapevine is rich in history! Take a look back in time, through photos and artifacts, to learn more about what kinds of things and people were here before us. The museum's layout takes visitors on a journey, highlighting the cultural and family life of early Grapevine residents' areas as agriculture, industry, family life, children, and more. Learn more about the museums here. 
Hours: Friday - Sunday 10 a.m. to 4 p.m.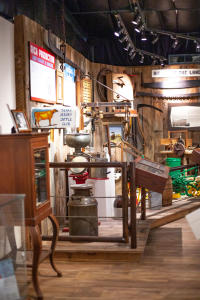 Enjoy an Afternoon Stroll at the Botanical Garden at Heritage Park  
Our award-winning Botanical Gardens are a wonderful place to spend time with your family or take a peaceful stroll to unwind after a busy day. The gardens' colors and ambiance change with every season so there is always something new to see and enjoy! Learn more about the Botanical Garden here.
Hours: ½ hour after sunrise to ½ hour before sunset.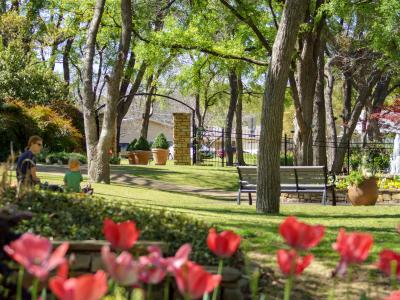 Enjoy Live Music Along Downtown Main Street 
No matter if you favor jazz, blues, country-western, bluegrass, modern funk, or even hard-core classic rock, Grapevine offers something for every type of music buff. Whether you prefer acoustic music in a coffee shop-type setting or a wall-to-wall concert in a wild setting, you can see both local and national entertainment all around Grapevine.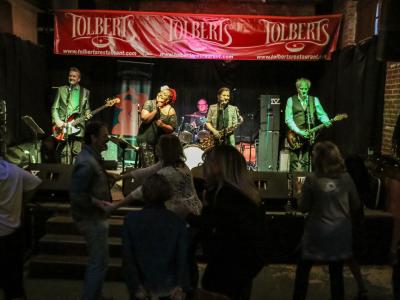 Learn from the Farmhands at Nash Farm 
Grapevine's agrarian traditions are preserved at Nash Farm, which includes the original 1869 farmhouse, historic barn, and other structures.  The farm raises heritage breed livestock including Gulf Coast Sheep, turkeys, and chickens! The farm also grows heirloom field crops and produce. The farm grounds, historic structures, and exhibits are open for self-guided tours during regular business hours.  
Hours: open daily 9 a.m. - 5 p.m.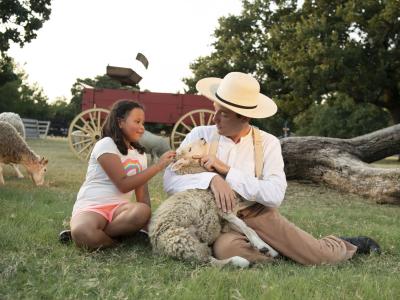 Make a splash at Grapevine Main Station! 
If you need to beat the heat, let the kiddos cool off at our splash pad located on Peace Plaza at Grapevine Main Station. Grapevine Main Station hosts multiple free events throughout the year such as live concerts, movie nights, car shows and more! All ages are welcome! For more information click here.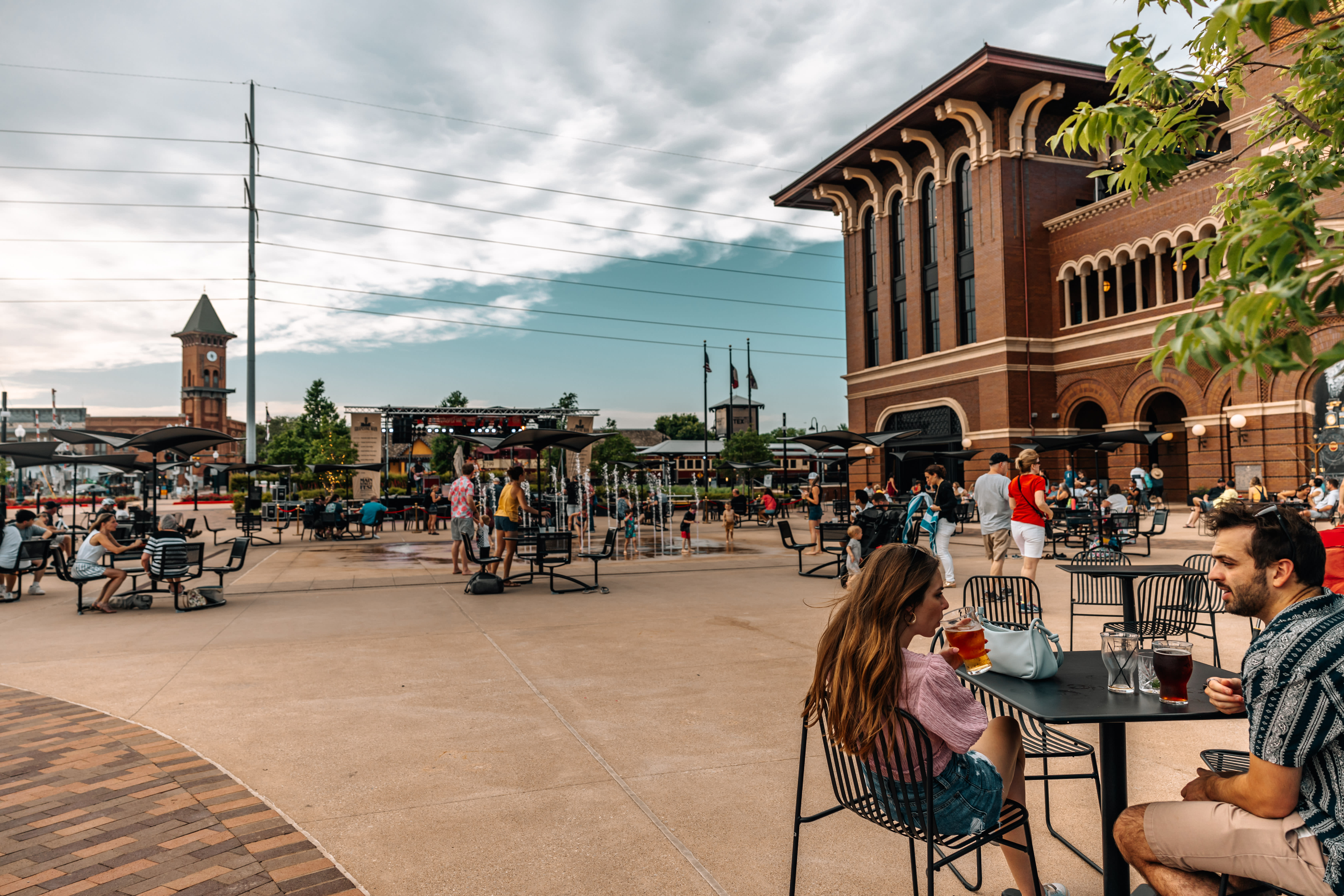 Learn Texas History at the Torian Cabin Museum  
The Torian Cabin is constructed of hand-hewn logs and it was built along a creek at the edge of the Cross Timbers, near the pioneer community of Dove. It originally stood on a headright settled in 1845 by Francis Throop, a Peters Colonist from Missouri. The cabin was moved to its present site in 1976 and is a recorded Texas Historic Landmark! Learn more about the Torian Cabin Museum here.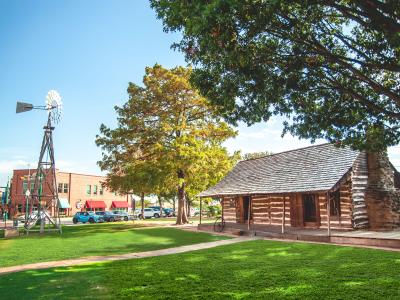 Immerse Yourself in Various Works of Art at the Tower Gallery 
Housed in the Grapevine Convention & Visitors Bureau headquarters building, the Grand and Tower Galleries are home to a variety of traveling exhibits throughout the year, many of which are free! Learn more about the Tower Gallery here.
Hours: Monday - Friday: 8 a.m. - 5 p.m.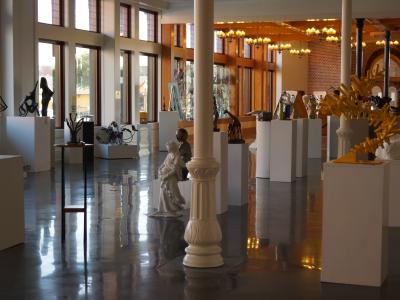 Catch a Glimpse of the Would-Be Train Robbers  
At 75 feet high to be exact, Nat and Willy emerge from the Grapevine Glockenspiel on the corner of Main and Hudgins streets! You can see them each day at 10 a.m., noon, 2 p.m., 4 p.m., 6 p.m., and 8 p.m. Their story is set in 1890 and both characters have come to Grapevine to rob the train of its $60,000! When they meet up in the saloon and discover they both have the same plan, a gunfight ensues.  What Nat and Willy learn, is that crime doesn't pay...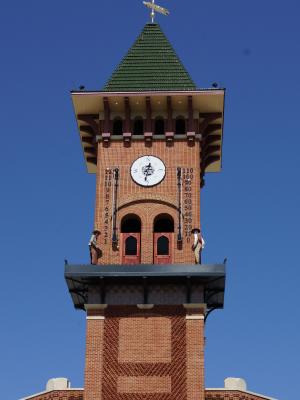 Relax on Lake Grapevine  
With a sprawling 8,000 acres, Lake Grapevine is a center for boating, water-skiing, windsurfing, fishing, and camping. With a beautiful rolling shoreline and more than nine miles of wilderness trails, Lake Grapevine is one of the finest hiking and biking destinations in the Dallas/Fort Worth area. Learn more about Lake Grapevine here.
Explore Grapevine on the Visitor Shuttle  
Get from one Grapevine door to the next, in style, by riding on the Grapevine Visitors Shuttle! Stops include Grapevine Main Station, Gaylord Texan, Grapevine Mills, Chicken N Pickle, Boomerjack's and Bass Pro Shops. Great Wolf Lodge, Chama Gaucha and Target Shopping Center are per request.
For shuttle information, call 817-349-1491