Spring Break in Grapevine
Bring the entire family to Grapevine for relaxation, adventure and family fun this Spring Break!
Enjoy train excursions, family-friendly attractions, classic movies and much more.
Spring Break Hobo Train
Grapevine Vintage Railroad Spring Break Hobo Train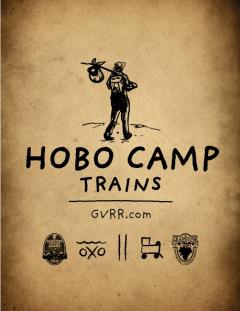 March 14-19, times vary
Hop onboard the Grapevine Vintage Railroad's Hobo Trains and experience a hobo's life on the rails and their unique history. Offering three, daily one-hour excursions, Monday-Friday, with regular Historic Fort Worth Stockyards excursions each weekend.
Spring Break Movies
Palace Theatre Spring Break Movies
Daily at 11 a.m.
Take the family to the Historic Place Theatre and enjoy one of these family-friendly movies:
Toy Story
Dr. Dolittle
Babe
The Muppet Movie
Matilda
Teenagers may enjoy:
10 Things I Hate About You
Dr. Dolittle 2
The Parent Trap
Napoleon Dynamite
Teenage Mutant Ninja Turtles
Classic Cartoons and Crafts are also available for the little ones on March 16 and 18 at 10 a.m.
Spring Break Farm Life
Nash Farm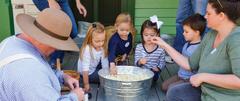 Daily, 10 a.m. - 5 p.m.
Experience living history at Nash Farm. Learn about 19th century farm life through different skills and trades each day. Tickets sold only at Nash Farm Store.
| | | |
| --- | --- | --- |
| Date TBA | Carpentry: Make a toy box | $7 per person |
| Date TBA | Bubbles and Suds: Do laundry and make a soap ball to take home. | $3 per person |
| Date TBA | Biscuits and Butter: Make biscuit mix to take home and bake. | $3 per person |
| Date TBA | A Stitch in Time: Sewing, mending, and quilting. Sew on a button or make a bag to keep your treasures safe. | $3 per person |
| Date TBA | Knots, Nets and Cordage: Learn how nets are made and make rope. | $5 per person |
| Date TBA | Fun and Games: Decorate your very own marbles or wooden top. | $3 per person |
| Date TBA | Poultry: Learn about our Speckled Sussex Chickens and make a paper toy chicken. | $3 per person |
| Date TBA | Sheep: Learn about our Gulf Coast Native Sheep and make a sheep toy from real fleece. | $3 per person |
| Date TBA | Keep in Touch: Decorate your own autograph/scrapbook and make your own quill pen. | $4 per person |
Vintage Printing Press Activities
Settlement to City Museums
Daily, 10 a.m. - 5 p.m.
Visit a collection of 19th Century buildings exploring Grapevine's unique history and learn skills and trades of early Grapevine through daily activities with the printing press at the Keeling House.
Print your own Thaumatrope, a vintage game, on the 1881 Chandler and Price printing press. $3 per person. Tickets sold only at Settlement to City Museum in the Keeling House.
Hobo Camp Activities
Cotton Belt Railroad Historic District
Daily, 10 a.m. - 5 p.m.
Included with Grapevine Vintage Railroad Hobo Camp One-Hour Train Excursion ticket or purchase an activity card sold at Activity Stations throughout the District. $5 per person.
Activities:
| | |
| --- | --- |
| Learn railroad signals & telegraphs | Historic Cotton Belt Depot |
| Design your own bandana | Section Foreman House |
| Learn hobo camp skills | Grapevine Tin Shop at the Bragg House |
| Make a can boiler | Millican Blacksmith Shop |
New in Grapevine: Grapevine Main Station
Grapevine Main Station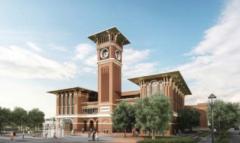 Daily
Visit the newly-opened Grapevine Main Station featuring Harvest Hall, a European-style food hall; Third Rail, a live entertainment venue; and the Grapevine Observation Tower offering a magnificent 360-degree view 150 feet above Grapevine!
Additional Family-Friendly Attractions in Grapevine
Family Gaming Entertainment and Escape Rooms
Get Outdoors!
Get out and enjoy the great outdoors with a hike or bike ride around Lake Grapevine or plan a visit to Grapevine's beautiful botanical garden. Grab a go-to lunch from a number of Grapevine restaurants and enjoy a beautiful day with family!