Performers List
Save the date for the 35th Annual Main Street Fest set for May 17, 18, & 19 of 2019!
Thanks to all our live entertainers in 2018, including Parmalee, Casey James, and Steve Augeri among many others!
Live musical entertainment is coordinated through our partner, Epicenter Productions. Any inquiries, artist information, or demo kits can be directed to 817-756-4300 or info@epicenterproductions.net.
Note: The information below is for the 2018 festival, and is here only for reference purposes to answer any questions you may have about the festival. New information regarding the 2019 festival will be updated as it is available, so check back starting January of 2019!
The 34th Annual Main Street Fest features a wide range of live entertainers -- from rock to country and everything in between!  Use this page to discover the entertainers that will be featured May 18, 19, and 20, 2018 at the 34th Annual Main Street Fest, A Craft Brew Experience, in Grapevine, Texas!
Check back here regularly as more entertainers will be added!
If you want to see the entertainment lineup, click here to see the daily and stage schedules.
CLICK ON MUSICIAN NAME TO READ MORE
=OR=
CLICK ON STAGE NAME TO SEE FULL DAILY SCHEDULE
PARMALEE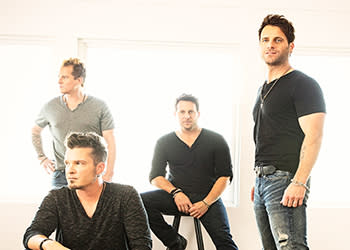 Originally from Parmele, North Carolina, brothers Matt and Scott Thomas (lead vocals and drums), cousin Barry Knox (bass) and their best friend Josh McSwain (lead guitar) have vaulted Parmalee onto the country music scene. Raised on a diet of Southern rock, country, and blues, they formed in 2001 as a bunch of small town boys chasing wild weekend nights, but their talents eventually took them beyond the little cement-block barn they rehearsed in and onto country music's biggest stages, not to mention the top of Billboard's country chart.  
More than a decade of blue-collar persistence made their 2013 breakout single, "Carolina," into a Platinum-certified #1 hit, while their debut album landed in the Top 10. Two more singles ("Close Your Eyes" and "Already Callin' You Mine") rose to #4 and #10 on Billboard's Country Airplay chart.
DATE APPEARING AT MAIN STREET FEST
Saturday, May 19 at 10 p.m.
Audi Grapevine Main Stage
Facebook: www.facebook.com/ParmaleeMusic
Twitter: @Parmalee
Instagram: @ParmaleeMusic
STEVE AUGERI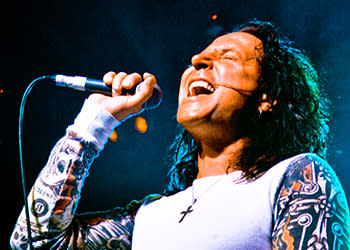 Drawing from a range of diverse musical influences to deliver a unique and personal take on the genre of melodic rock, Steve Augeri is an American rock singer best known as the lead vocalist for the rock group Journey from 1998 to 2006. Augeri recorded three albums during a successful eight-year tenure with the group that brought one of the world's most accomplished rock groups back to the stage to perform for their millions of fans worldwide. The album Generations, released in 2005, would be his last studio album with the group, after his departure due to recurring vocal problems (from which he had been suffering since 2003) mid-tour in 2006.
Prior to Journey, Steve was a founding member of Epic recording artists Tall Stories. The group released their eponymous debut in 1992 and long awaited follow-up "Skyscraper" in 2009. It was then on to Melodic Rock group Tyketto, with whom he recorded the 1970's Retro flavored "Shine" album.

At present, Steve is releasing new music, "The Singles" and touring internationally showcasing these exciting new songs as well as material from his career and introducing "The Steve Augeri Band" 
DATE APPEARING AT MAIN STREET FEST
Friday, May 18 at 10 p.m.
Audi Grapevine Main Stage
Facebook: www.facebook.com/SteveAugeriBandOfficial
Twitter: @SteveAugeri
Instagram: @SteveAugeri
CASEY JAMES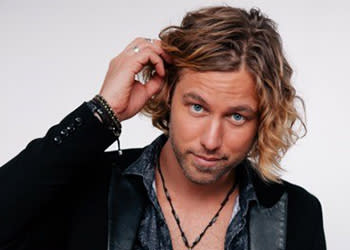 Casey James is familiar to many as a third-place finalist on season 9 of American Idol, and familiar to still more as a country artist who notched a Top 15 single with "Crying On A Suitcase."
But in his new album Strip It Down, James comes into his own by following a simple plan: being himself. Instead of following the expectations of TV producers or the game plan of a well-oiled record company, James collected 13 songs he'd written or co-written (plus a soulful take on Little Willie's John's "Need Your Love So Bad"), holed up in a Nashville studio with a trim, crackerjack band and hammered out the bulk of the album in just four days.
Born in Plano and growing up in Cool, Texas (45 miles west of Fort Worth), his destiny was laid out for James at the age of 13, when he got his first guitar. It became a constant companion, a channel for his emotions, as the six strings lay easy in his hands.
DATE APPEARING AT MAIN STREET FEST
Friday, May 18 at 7:45 p.m.
Audi Grapevine Main Stage
Facebook: www.facebook.com/CaseyJamesOfficial
Twitter: @CaseyJames
Instagram: @CaseyJamesOfficial
GENRES
-----
COUNTRY
Parmalee
Casey James
Justin Mason
Micky & the Motorcars
John King
ROCK
Steve Augeri
Desperado (Eagles Tribute)
Shot of Benatar (Tribute band)
The Stratoblasters
Ruen Brothers
Firekid
Zuriel Merek
BLUES
CC Top
Kirk Thurmond & The Millennials
Texas Flood
The Patrons
POP / TOP 40
Caroline Kraddick
Pet Tiger
Professor D
SINGER / SONGWRITER
Tyler from Tyler & The Tribe
Three Redneck Tenors
Ireland
Jonathan Sneed
Justin Philip Brooks
Kaci Whitby
Phoenix Rose
Scott Sean White
Zack King
Brad Thompson
Andrew Delaney