Grapevine Main Station & Tower Tour 
   
Experience a guided tour from one of our visitor concierges who will teach you everything there is to know about Grapevine Main Station! Sites include Harvest Hall, Peace Plaza and Grapevine Observation Tower. While up in the tower, you will learn all kinds of interesting facts as our well-versed guides show off the beautiful views of Grapevine and the DFW metroplex from 150 feet in the air. More information about booking one of these tours can be found here.
Planes and Trains Guided Tours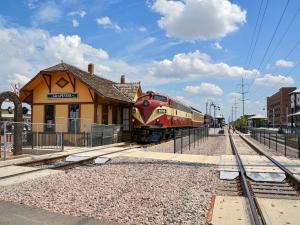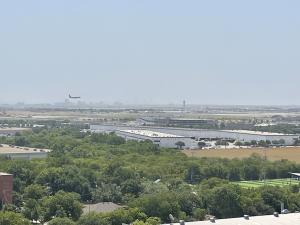 Explore the innovation of transportation! This tour lets guests watch planes land and take off from DFW International Airport while learning about the history of one of the 2nd busiest airports in the world. Then, take a trip back in time as you take a guided stroll through the 1888 Cotton Belt Trian Depot, followed by a one-hour excursion on the Grapevine Vintage Railroad which features historic,1920s-era coaches. Once the train ride wraps up, jump aboard a chartered ride on the Grapevine Visitors Shuttle which gives you the best views of Historic Main Street, takes you by the touching 9/11 Flight Crew Memorial tribute and then onto Founders' Plaza Airport Observation.
For tour dates and ticket pricing click here. 
Historical Downtown Walking & Shopping Tour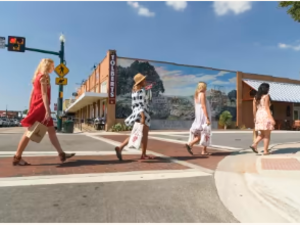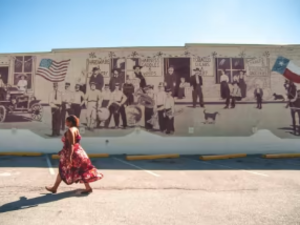 Get the family out of the house and experience all our beautiful city has to offer with one of our guided walking tours! Grapevine's Historic Main Street District is the oldest settlement in Tarrant County, originating under the Lone Star flag of the Republic of Texas in 1844, a year before Texas was annexed by the United States of America. Take a stroll through time as we help you discover the history and heritage of Grapevine. With structures and buildings dating from the 1880's to the 1920's, Grapevine is truly a Texas gem. The 90-minute journey includes stops on Historic Main Street, Grapevine Vintage Railroad District and the Settlement to City Museums just to name a few. Of course, it also includes stops at our locally owned boutiques you won't find anywhere else! For details on booking your trip today click here.
Public Art Walking & Shopping Tour
If you haven't seen all the great public art Grapevine has to offer you're missing out! These guided tours celebrate all the original works that are unique to Grapevine. This includes over 20 stops along Historic Main Street where visitors will experience an extensive and impressive collection of bronze artworks as well as hand-painted murals. Visitors will also find hidden gems and new art discoveries along the way. Wondering where some of these pieces of art are created? Guests will also stop by one of the seven fine art galleries or working studios, all within walking distance. To book your tour today, just click this link.