Champagne Terrace
Sponsored by Hilton DFW Lakes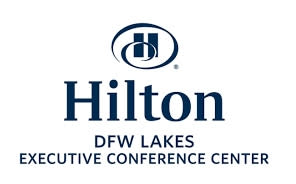 Location: Weem's Alley (between the Palace Arts Center and City Hall)
What better way to spend the day than at Champagne Terrace in the heart of GrapeFest®!
Located near the intersection of Main and East Texas Streets, under the shaded oaks of Weems Alley, Champagne Terrace is the ideal setting to sit and enjoy a glass of premium bubbly from a selection of champagnes and sparkling wines while listening to live, acoustic music. Champagne Terrace will be open throughout the four-day festival. Festival souvenir flutes are available for purchase to commemorate your experience not to mention a photo opportunity that will be sure to delight. If you and your friends would rather shop, festival guests are also welcome to purchase champagne and continue down Main Street.
Please note: The Champagne Cork Shoot-off does not occur at the Champagne Terrace. It occurs near the Grapevine Mills Main Stage at Franklin and Main Streets.