Palace Arts Center Venue Pictures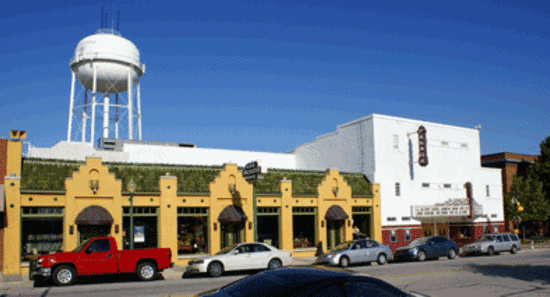 Exterior of the Palace Arts Center
The yellow venue is home to the Lancaster Theatre and the white building is home to the Palace Theatre, both venues are connected inside and together form the Palace Arts Center.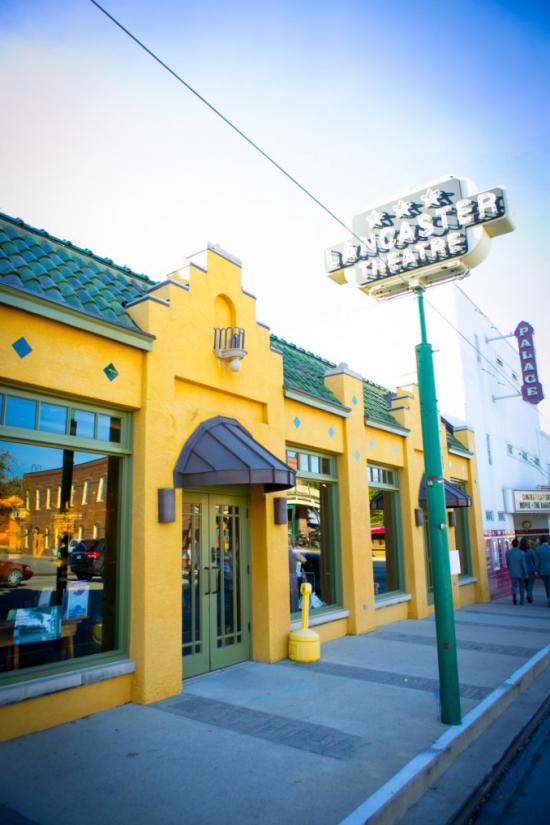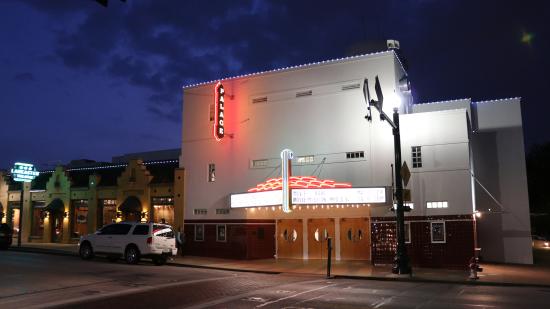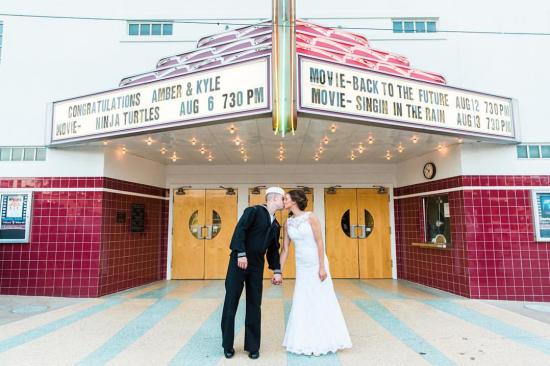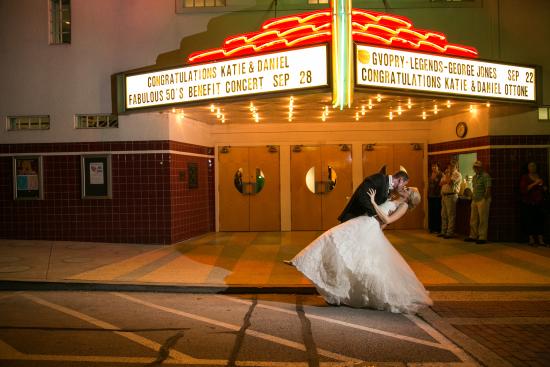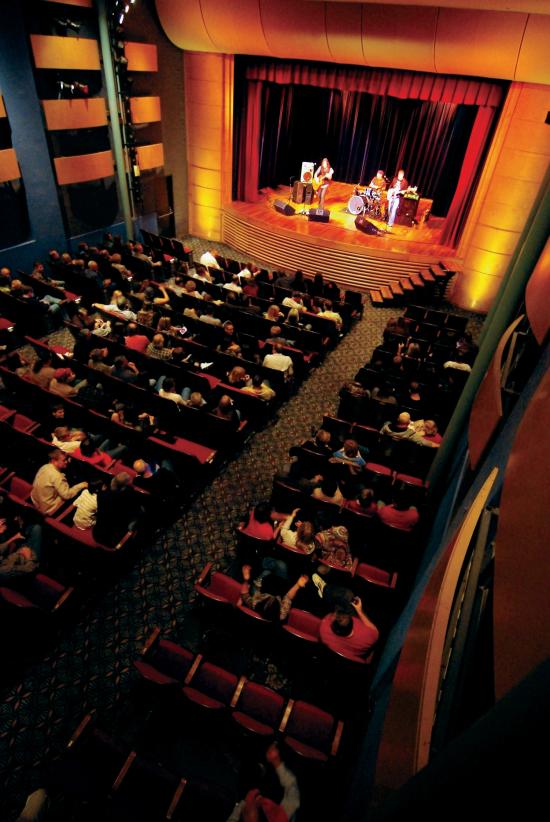 The Palace Theatre holds 437 people; it consists of floor and balcony seating.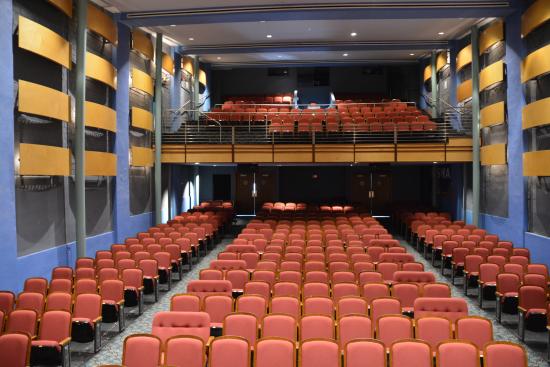 The Palace Theatre seating includes 11 Loveseats; a loveseat is meant for two people and does not have a middle armrest.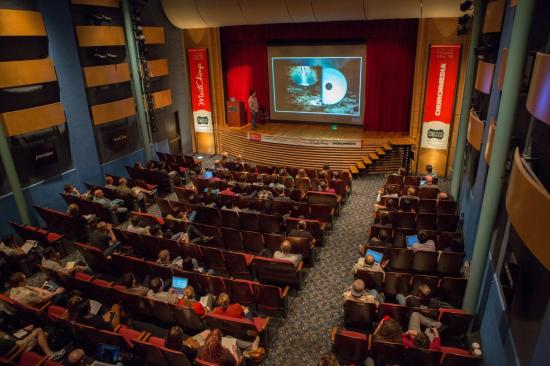 The Palace Theatre is more than just a concert hall and movie theatre... corporate clients can have a unique setting for their townhalls, seminars and meetings.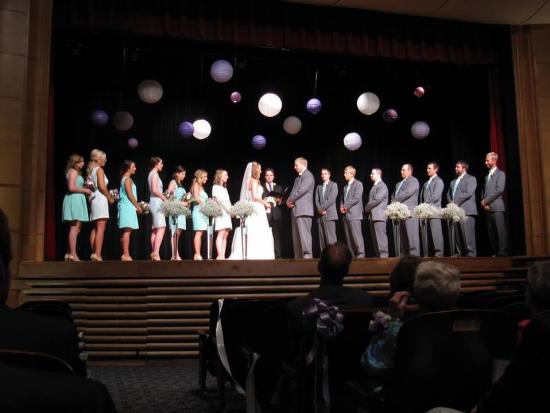 Getting married on the Palace Theatre stage is a fun and unique option.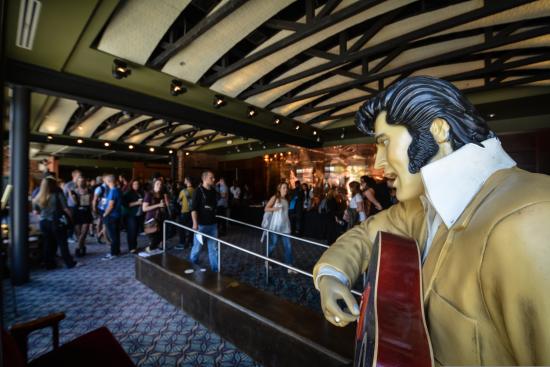 The Lancaster Theatre lobby; Elvis sits in the window and greets all our guests.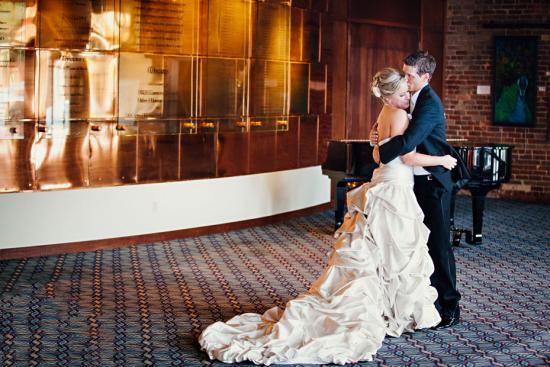 The Lancaster Lobby has a beautiful copper wall with the names of the donors who helped to raise funds for the rebuilding of the Palace Theatre after it burnt down from a fire in the 80s.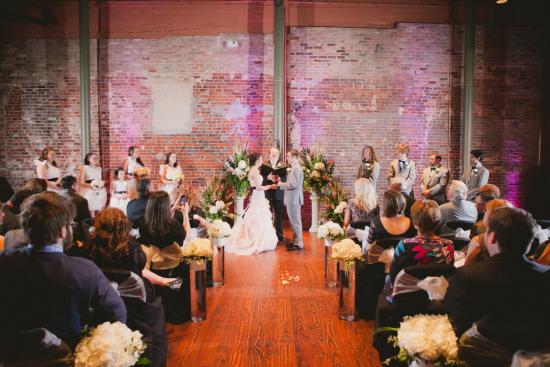 The Lancaster Theatre is comprised of hardwood floors with brick, wood and copper walls. It is a unique setting for weddings, parties and corporate events.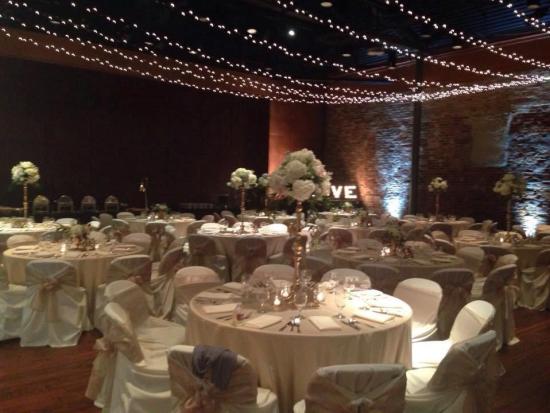 The Lancaster Theatre can hold a maximum of 150 guests at 15 rounds of 10 for a wedding reception, party or banquet. This leaves room for a small dance floor.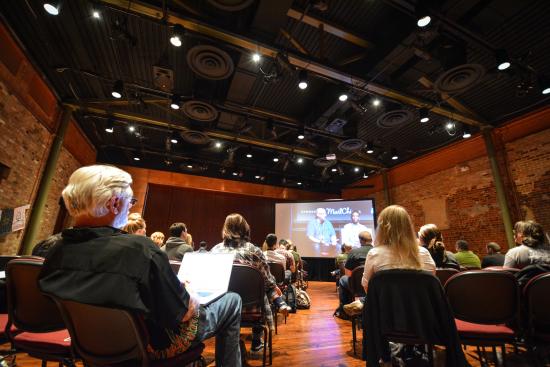 When hosting a meeting or seminar the Lancaster Theatre can accommodate groups in classroom, crescent and theater-style seating. Check with an event coordinator about capacities, as they vary depending on room layout.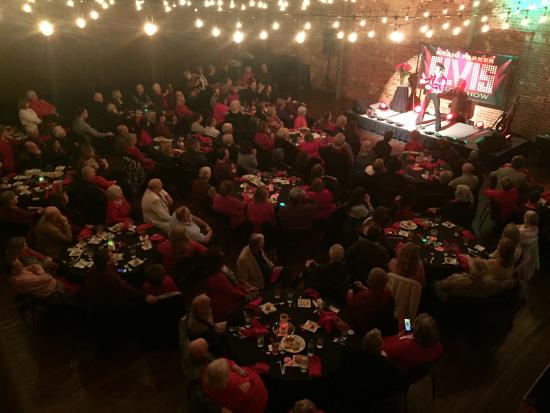 The Lancaster Theatre is a great place to have a dinner and a show!