Grapevine Main
Grapevine Main is a $105 million dollar public/private sector transit-oriented development project. Grapevine Main, located at the intersection of Main Street and Dallas Road in Historic Downtown Grapevine, consists of Harvest Hall - a 20,000 square-foot food and entertainment destination; a 38,000 square-foot expansive outdoor Plaza; a 42,000 square-foot, five-story Rail Station; and Hotel Vin, a six-story, 120-room boutique hotel; all supported by a 552-space parking garage.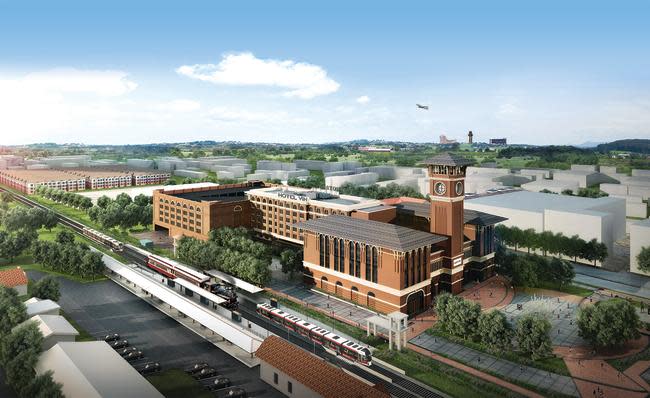 The 38,000 square-foot expansive outdoor Plaza will be large enough to accommodate 3,500 guests, yet intimate enough to lose yourself in the feeling and romance of all that is Grapevine. The Plaza will include a large water feature, public art displays, and entertainment amidst beautiful landscaping, all combining to create magical moments in the heart Historic Grapevine.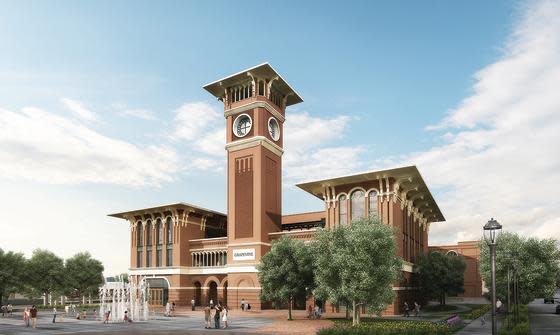 The Rail Station will feature architecture reminiscent of 19th century grand rail stations of America and will contain modern amenities, market, entertainment and food hall experiences, meeting space, offices and community event space. When guests enter the Harvest Hall in the Rail Station, they will be greeted by majestic 40-foot ceilings. The hall will also feature a unique combination of kiosks, as well as dining and beverage options.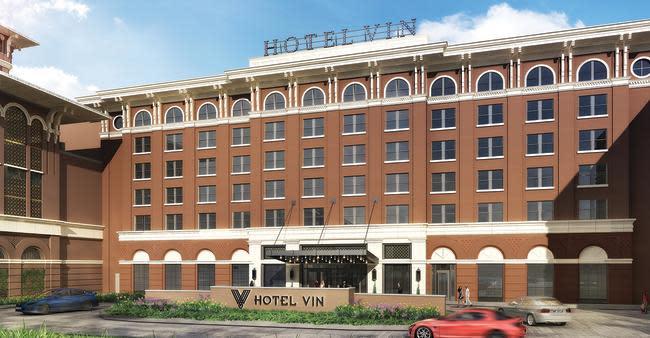 All of these elements will be supported by a 552-space parking garage with valet service.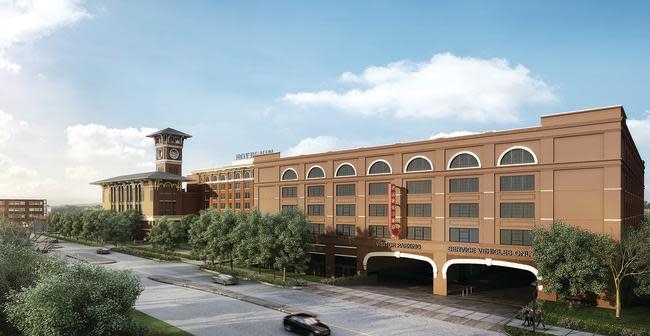 For more information, visit GrapevineMain.com.