Getting Here
Save time and ride TEXRail to Main Street Fest!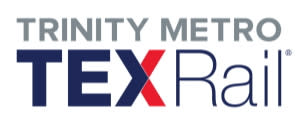 Don't feel like driving into Historic Downtown Grapevine?  For $5 roundtrip, you can ride to Main Street Fest from TEXRail's DFW North Station! DFW North is located at 1867 Dallas Rd.
Ride TEXRail to the festival and present your ticket at the admission gate for $2 off.  Good for admission tickets purchased on-site only. As a bonus --- download and use the GoPass mobile app and receive 50% off the purchase of a Trinity Metro Local Day Ticket for your round-trip ride. 
Find TEXRail times here: https://ridetrinitymetro.org/texrail-schedule/.
Show your TEXRail pass or same-day ticket to receive $2 off an adult one-day admission ticket!
Rideshare:
Rideshare (Uber/Lyft/etc.) drop-off & pickup spots
South End- Hotel Vin 
Lone Star Hi-Railers parking lot, 410 W. Dallas Rd. 
North End- behind Kountry Donuts on Barton Street 
Directions From DFW- Area Cities:
COMING FROM NORTH DALLAS AND NORTHEASTERN AREAS (Including: Frisco, Plano, Allen, McKinney, Little Elm, etc.)
Take TX-121 south towards Grapevine Mills. The easiest suggested lot with free shuttle service the lot (#2) located at 2000 E Grapevine Mills Circle. Exit Bass Pro Drive from TX-121 and follow signs from Grapevine Mills Circle. If you want to park closer to the festival grounds, it is still suggested to exit Bass Pro Drive and follow signs for TX-26 (also known locally as "Northwest Highway").
COMING FROM WESTERN AREAS (Including: Fort Worth, Bedford, Keller, etc.)
If coming from southwestern areas, take roads to get to TX-183 north towards TX-121 north. If coming from northwestern areas, take roads to get to TX-114 south.  Stay on TX-114/TX-121 heading towards the north entry of the D/FW airport. Exit Main Street from 114/121 and turn left.
COMING FROM CENTRAL/SOUTH DALLAS AND EASTERN AREAS (Including: Irving, Mesquite, Waxahachie, etc.)
Take TX-114 north towards the north entry of the D/FW airport. Exit Main Street from 114/121 and turn right.
Shuttles:
Lot 1 - Grapevine Mills
Shuttle drops off at North End- behind Kountry Donuts on Barton Street 
Lot 2 - Grapevine Public Library
Shuttle drops off at South End- Hotel Vin